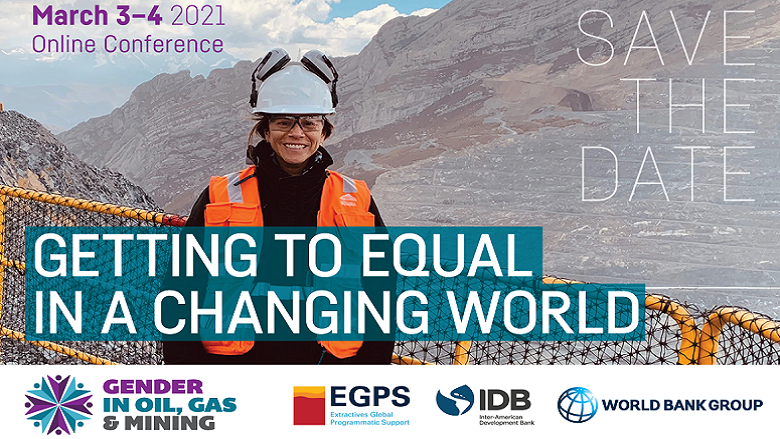 World Bank Second Global Gender in Oil, Gas and Mining Conference to Hold in March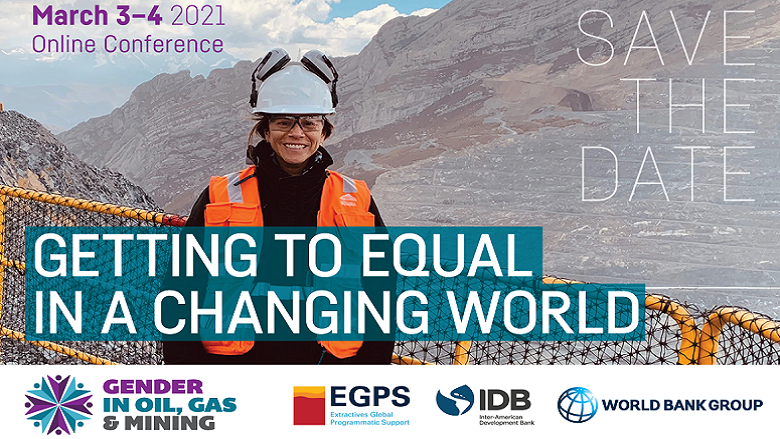 By Ikenna Omeje
The World Bank has announced that its second global gender in oil, gas and mining conference will hold in March.
The conference which is being organized by the Bank's Extractives Global Programmatic Support (EGPS) Trust Fund and Inter-American Development Bank is scheduled to hold virtually from March 3-4, 2021.
The conference, under the theme, "Getting to Equal in a Changing World" will explore gender equality in the oil, gas and mining sectors. The main objective is to share and build knowledge among governments, academia, industry, and civil society on actions that can enhance gender equality in oil, gas and mining.
Stressing the importance of the conference while outlining the thematic areas to discuss, the Bank said: "The global oil, gas and mining landscape is shifting rapidly. Unprecedented digital disruption and automation is reshaping the opportunities available to men and women working in the sector. The economic fall-out of the coronavirus (COVID-19) pandemic is touching every corner of the world with sweeping and differentiated impacts on men and women in oil, gas and mining communities. Meanwhile, global efforts to decarbonize our societies are underway, but with the additional challenge of increasing demand for minerals needed for this transition.
"Where does gender equality fit into this picture of a rapidly shifting global oil, gas, and mining landscape? What impacts will a global crisis and potential recession have on progress towards gender parity? These are some of the questions that will be discussed at the second Global Gender in Oil, Gas, and Mining Conference."
The first global gender in oil, gas and mining conference was held at the World Bank headquarters in Washington DC, in June 2018, with the theme, "Gender in Oil, Gas and Mining: New Frontiers of Progress, Challenges and Solutions."