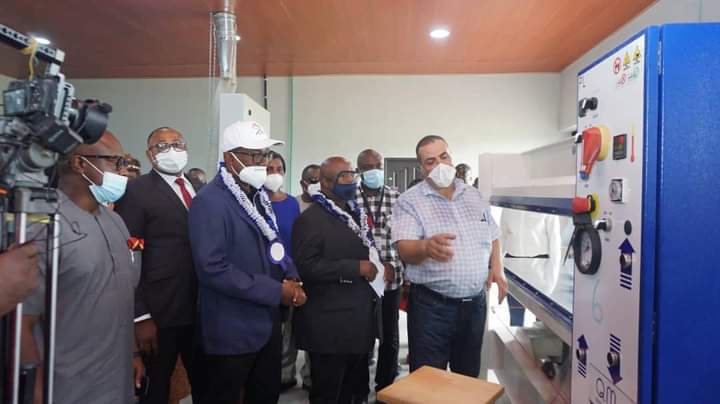 Wabote Pledges Timely Completion of Facility Upgrade at Technical School Abak
Pledges timely completion of facility upgrade at Technical School, Abak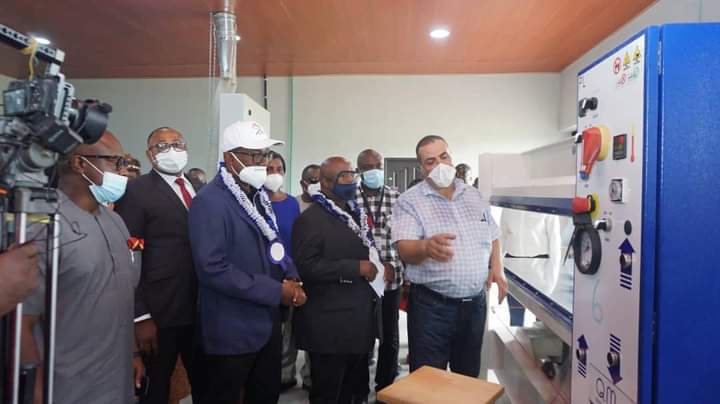 By Margaret Nongo-Okojokwu
As part of  the initiatives by the Nigerian Content Development and Monitoring Board (NCDMB) to bridge the shortage of vocational skills and competency gaps in the country, the Executive Secretary, Engr. Simbi Kesiye Wabote has pledged the timely completion of the first phase of the renovation and equipping of the Government Technical College Abak, Akwa Ibom State, being sponsored by the Board.

He made this commitment on Monday during an inspection visit to ascertain the level of work being done in the school.
Wabote expressed delight at the complete overhaul and facelift given to the woodwork and carpentry workshop, describing it as world-class standard.  He said: "I am impressed with what I have seen today. When I visited here some time ago, I saw the deplorable state of the laboratories and wondered what sort of technical education about 2000 students were getting. So NCDMB decided to intervene to upgrade some of the laboratories and workshops in this college."

Speaking on the choice of the school, he explained that Government Technical College, Abak is one of the foremost technical schools in Nigeria and it had produced technicians who were able to deliver quality work across several years.
He charged the school authority to utilize the renovated facilities properly, noting that modern equipment had been installed and they can be used to produce all forms of furniture.
He also recommended the engagement of a competent company to manage the facility to sustain its optimal operations.
"We hope and believe that the Akwa Ibom State Government would take these facilities seriously and ensure that they are maintained to the benefit of the school and state at large. That way successive students would continue to have the opportunity to use a state of art equipment during their stay here in the technical college."

He confirmed that the Board would complete the mechanical workshop and the science laboratories within few months, and they will be handed over to the state government.
In his remarks, the Chairman, Akwa Ibom State Technical Education Board, Hon. Godwin Udom commended the Board for the laudable initiative and for looking towards Akwa Ibom State, which is the cradle for technical education in Nigeria.

He promised that the state will take proactive steps to ensure that the equipment and facilities are safe and used for the promotion of technical education.
Overwhelmed with joy, the principal of the school, Elder Friday Udoka applauded the Board for the giant steps it had taken to restore the glory of the foremost technical college. In his words, "our hearts are filled with joy for this feat that is being achieved during my time. I can say categorically that when these projects are completed, the world will be here without much announcements".

While beckoning on other corporate agencies in the country to emulate the example of the NCDMB, Udoka pledged that the investment will be protected and used properly.