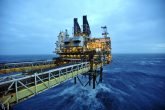 W. Africa Crude-Demand for Nigerian oil high, though loading issues continue
 Gasoline cracks and high prices for competing North Sea grades kept price offers high for light, sweet Nigerian crude, though two key streams have suffered loading issues.
* A slightly smaller January loading volume for North Sea benchmark grades and multi-year price highs for the likes of Forties kept offers for some light, sweet Nigerian grades above a $3 premium to dated Brent.
* Less than 10 cargoes of Nigerian crude remain for export in December — a record low for 2019 — as European refiners continue to maintain high interest.
* The Bonga stream is set to export only a single cargo because of maintenance issues that also curtailed December exports.
* Sabotage on a major pipeline feeding exports of Bonny Light oil led to a small change to the timeline of exports this week, carrying over a cargo each assigned to Shell and Vitol from December to January.
* One cargo of Forcados crude for export over Jan. 9-10 was reassigned from Shoreline to Vitol and another for Jan. 18-19 from Seplat to Mercuria.
* Indonesia's Pertamina issued a buy tender for Feb. 8-12 and Feb. 13-22 delivery. The tender closes on Dec. 2 and remains valid until Dec. 4.
* Pertamina bought U.S. West Texas Intermediate (WTI) Midland crude for delivery between February and June, it announced last week, in a sign that a once-secure market for Nigerian crude was facing increasing U.S. competition.