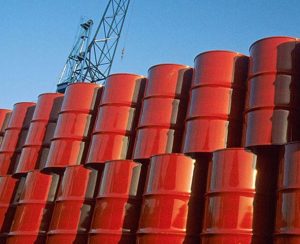 W. Africa Crude – Demand for Angolan stays firm; Europeans consider taking Nigerian
Demand for Angolan crude from Chinese refiners in the run-up to the lunar new year holiday has all but drained supplies of March-loading cargoes, while Nigerian differentials have held up thanks to a draw of barrels to European refiners.
* Traders said there are fewer than five March cargoes left, meaning the programme has effectively sold out in good time for the release of the April schedules in just over a week.
* At least five cargoes, all Angolan, sold last week – a fairly large amount for only a few days of trading, two traders said.
* In the Nigerian market, Bonny Light and Qua Iboe were still indicated at more than $2 a barrel above dated Brent, thanks in part to European consumers.
* Slightly cheaper shipping rates have helped to offset some of the impact of the forward market trading in backwardation, which makes it expensive to have crude idle on a tanker for a couple of weeks from West Africa to Rotterdam.