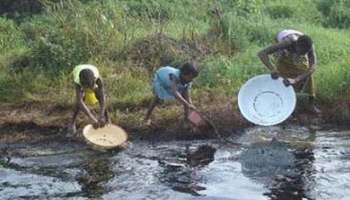 UNEP Ogoniland Report: Group asks FG to overhaul HYPREP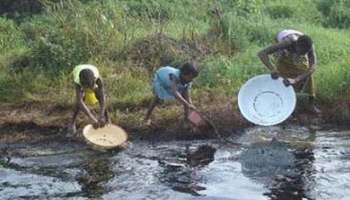 The Environmental Rights Action/Friends of the Earth has asked the Federal Government to quickly overhaul the Hydrocarbon Pollution Remediation Project (HYPREP) for effective implementation of the United Nations Environmental Program (UNEP) Report in Ogoniland.
In 2006, UNEP received a formal request from the Federal Government to carry out a comprehensive environmental assessment of oil-impacted sites in Ogoniland, and to recommend suitable remediation actions based on the findings.
Recognizing the human and environmental tragedy associated with oil contamination in Ogoniland – where oil exploration and production began in the 1950s – UNEP responded to the Federal Government's request and conducted an independent assessment of the environmental and public health impacts of oil contamination in Ogoniland, with the agreement and support of Ogoni communities, the Rivers State Government and other partners.
Building on its 2011 Environmental Assessment of Ogoniland, UNEP began a new project aimed at strengthening HYPREP and its Governing Council in 2018. This is to enable them discharge their responsibilities better and clean up oil contamination in Ogoniland. The project is designed in response to a request from the Government and the agreement was signed with the Federal Government.
This project, UNEP said is an integral part of its continuing support to the Federal Government to clean up the environmental contamination in Ogoni and achieve lasting peace in the region. But despite all these efforts, Ogoniland has remained a polluted region.
Speaking recently during the launch of an evaluation of the implementation of UNEP Environmental Assessment of Ogoniland, tagged "no clean-up, no justice," the Program Manager of ERA, Mike Karikpo, regretted that nothing much has been done, nine years after UNEP recommended the cleaning up of oil polluted sites in Ogoniland, as contained in the UNEP Report submitted to the Federal Government in 2011.
He maintained that the result of the structural failures were visible for all to see.
"We urge the federal government to commit to transparency and investigate any allegations of conflict of interest and failures of HYPREP. To strengthen HYPREP, government should introduce legislation to make the agency truly independent, transparent and accountable.
"Oil companies like Shell should have no role in the oversight bodies, management and implementation of the project such as the governing council and board of trustees."
Also speaking, the President of National Youth Council of Ogoni People, Dr. Young Mike, alleged that the clean-up of Ogoniland has been bought over by the elites.