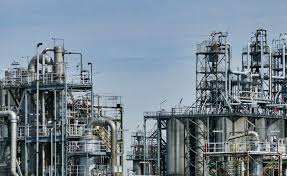 Turnaround Maintenance: Kaduna Refinery to Resume Operations Q1 2023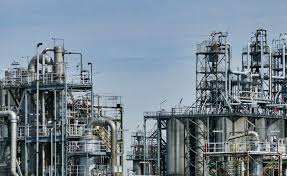 By Ikenna Omeje
Following a major plant failure that occurred in 2017, leading to suspension of operations, the Kaduna Refinery & Petrochemical Company (KRPC) is expected to resume operations by the first quarter of 2023.
The Managing Director of KRPC, Engr. Ezekiel Osarolube who disclosed this on Monday when the National Assembly Joint Committee on Petroleum Industry Bill (PIB) visited the plant for inspection, said that this is based on the refinery rehabilitation programme progress and timeline,
The target is to have the plant, which according to the Osarolube had only operated for nine days in June 2019 until the available crude oil in the refinery was exhausted, achieve 90 per cent capacity utilization post-rehabilitation, which will increase in-country refining capacity and significantly reduce petroleum products importation, thereby saving the country's foreign reserves.
"By our current timeline, we hope to come back by the first quarter of 2023 but like I said, what will take that long is that we need to place an order for some items that will take up to 12 months to manufacture otherwise, fixing these things back when the materials are on ground is a short time. By our current timeline, the first quarter of 2023 is the time we hope to come back in operation," DailyTrust quoted him as saying.
Speaking after inspecting the plant, the co-chairmen of the National Assembly Joint Committee on Petroleum Industry Bill (PIB), Senator Sabo Mohammed Nakudu and Mohammed Tahir Monguno, expressed sadness that such a great national asset had been left in fallow for years.
Monguno said the current state of the facility further reinforces the need for legislators to pass the PIB with the speed of light.
"Revamping of the facility will generate a lot of multiplier effect on the economy by way of creating employment opportunities and business opportunities."
In its 2018 audited financial reports released in June 2020, the Nigerian National Petroleum Corporations (NNPC) said that the nation's three refineries recorded combined losses of N154 billion with the Kaduna Refinery recording zero revenue for 2018.
Breakdown of the reports showed that Kaduna refinery spent N24 billion in direct costs to record zero revenue and an operating loss of N64 billion for 2018, as against N2 billion naira revenue and N112 billion losses in 2017.
Further breakdown showed that under the direct costs and administrative expenses, it incurred N447.7 million in Training Expenses, Security expenses of N230 million, Communication expenses of N37.3 million, and Consultancy fees of N843 million.
Similarly, in the 2019 financial reports of the national oil company published about five months after that of 2018, Kaduna refinery incurred more losses during the year, recording total comprehensive loss of N65.5 billion as against N64 billion recorded in 2018.