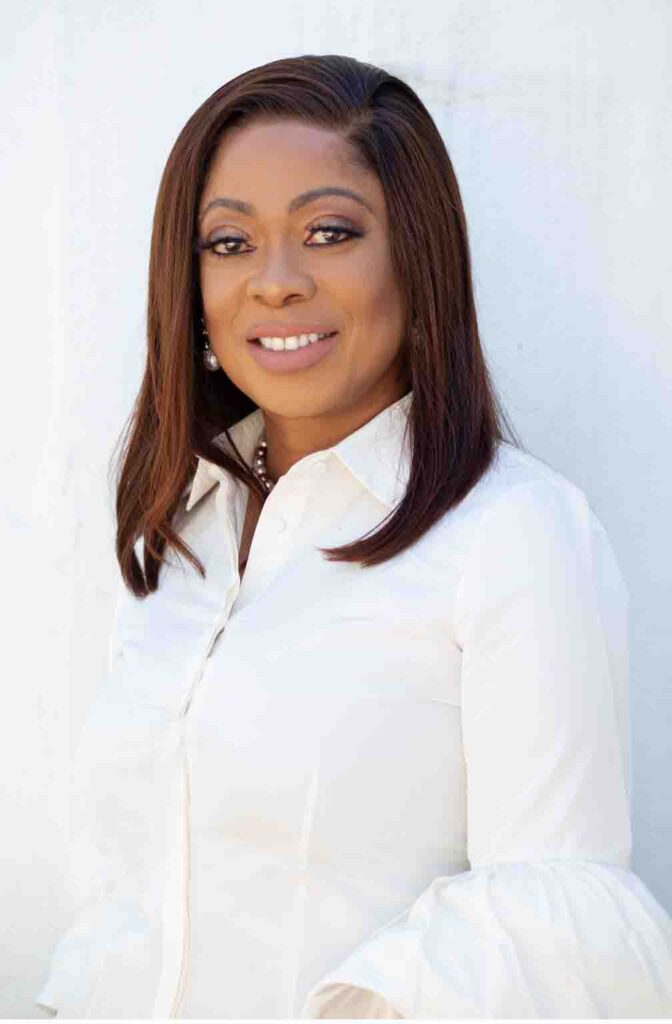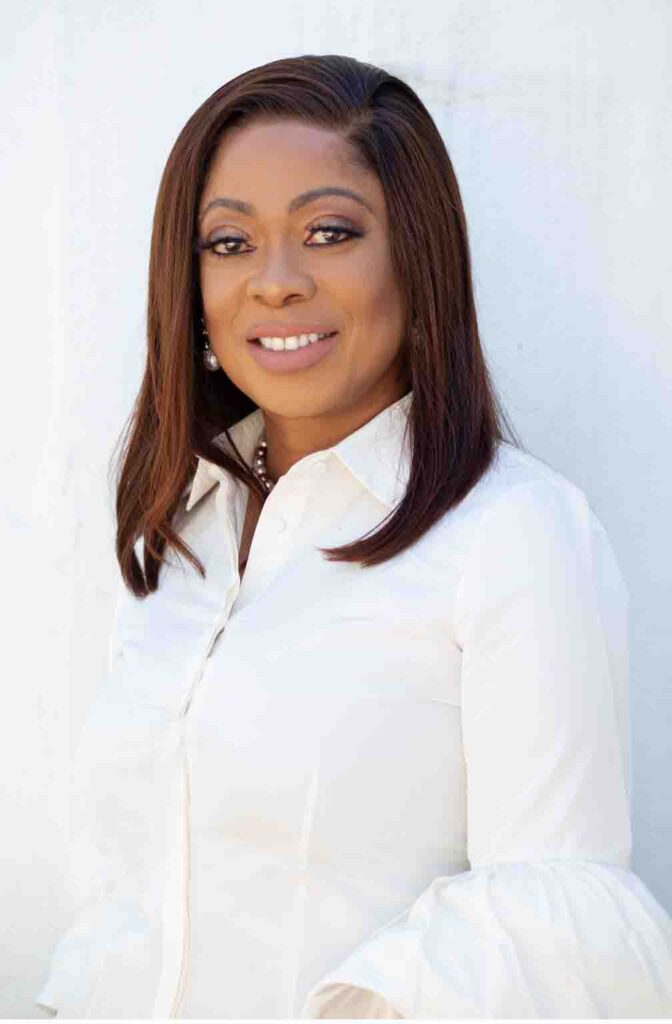 Funmi Ogbue, the co-founder of WIEN (Women in Energy Network) has built successful structures on which her organizations have thrived in the consulting, oil and Gas, defence and development sectors. She has demonstrated the importance of female leadership in a country where 50% of the population are women who are largely underemployed. She has grown her organizations by 100% year on year from inception.
Funmi who holds an MSc from the University of Manchester is the MD of Zigma, a company focused on oil and gas services, providing soil remediation and engineering, procurement and construction services. She is also founder of Jake Riley with its focus on public sector transformation; Libra Security which provides security services and; Support our Troops Foundation (SIOT) an NGO supporting the military troops and their families.
Here are excerpts from her interview with Margaret Okojokwu
Tell us something we don't know about yourself
Not too many people know that I have a military background. I am the second child and first daughter of retired colonel Olusegun Oladeinde who passed on in June this year (May his soul rest in peace). I have four siblings: two brothers and two sisters. Growing up in a military family meant that we frequently moved from one military barrack to the other all over Nigeria (Makurdi, Enugu, Kaduna, Zaria, Lagos and Ado-Ekiti) and in Alabama United States as well as Aldershot UK whilst my military police father was serving in the Nigerian Army.
I was educated by all arms of the military starting from Army Children school, Airforce Primary school and Navy Secondary Schools. However, after my secondary education, I came into civilian life and attended the University of Lagos where I obtained a Bachelor of Science degree in Sociology between 1988 and 1992. Thereafter I attended the University of Manchester for a Master of Science (M.Sc.) degree in Organisational Change and Development in 2005.
I have worked in the local and international landscape garnering experience largely in FMCG, International Development, Consulting, oil &gas and power industries.
I held roles as Managing Partner of Ancorapoint, an organisational development and strategic marketing firm, then as Human Resources Director at British American Tobacco, and senior HR positions in multi-national companies such as Royal Dutch Shell, Canadian Occidental Petroleum, Mercer Consulting in the UK as well as Ibadan Electricity Distribution Company Limited (IBEDC).
I started my own company, Jake Riley Limited in 2015 as a Public Sector focused People and Process consulting firm that uses Technology and Organizational Development to facilitate change in public sector organizations. The company is a Microsoft and Oracle Partner with presence in London, Lagos, Abuja and Port Harcourt.
I started Zigma earlier in 2002 but didn't begin operations until later. The company which began as an oil and gas service company is now investing in Exploration and Production (E&P).
In 2020, I co-founded the Women in Energy Network (WIEN), to among other objectives, serve as a pipeline through which women with capacity could attain leadership positions.\
The Nigerian Oil and Gas Opportunity Fair (NOGOF) organised by the NCDMB and managed by your company, Jake Riley in 2019, was a huge success based on feedback from the industry. How did you pull it off?
For the benefit of those who are just hearing about Nigerian Oil and Gas Fair (NOGOF) for the first time, NOGOF was conceived in 2017 by the Nigerian Content Development and Monitoring Board (NCDMB) as a biennial fair to bring together major players across the upstream, midstream and downstream sectors as well as the government agencies and industry regulators, to showcase opportunities in the Nigerian Oil and Gas industry and present available in-country capacity.
NOGOF 2019 which was the second edition was contracted to Jake Riley to organise.
The theme of that 2nd edition was "Maximizing Investments in the Nigerian Oil and Gas for the Benefit of the Nigerian People," and it was held at the new NCDMB Headquarters, Oxbow Lake, Yenogoa, Bayelsa, Nigeria on the 4th and 5th of April, 2019.
In organizing the conference, we designed NOGOF 2019 to have a nice blend of hard and soft issues. There were technical sessions that addressed pertinent issues, networking sessions to connect with industry colleagues and more importantly, awards were given to recognize companies that have contributed to the development of local content in the country.
The 2 days conference started with a welcome barbecue, 13 opportunity presentations, 7 insightful panel sessions, 98 exhibiting companies and awards ceremony. NOGOF 2019 attracted over 1,500 participants; delegates, exhibitors, speakers, and media.
We were able to attract sponsors from industry heavyweights like NNPC, Samsung Heavy Industries Nigeria, Dangote Group, Marine Platforms Limited, Aiteo, Shell, Agip, OES/ODENL Energy, UBA Group, Exxon Mobil and others.
We also did something unique with the launch of the Compendium of Nigerian Content Opportunities which was circulated to all delegates. That compendium till today still serves as a useful reference document for strategy development and the memories of NOGOF 2019.
The compendium contains projects and opportunities that covers the oil sector value chain and was designed to provide a database of Nigerian content opportunities to help indigenous and potential investors prepare, improve their capacities to participate in available and upcoming projects.
I would say that NOGOF 2019 was a success in all ramification because Jake Riley identified and utilised the best resources locally and internationally to put the event together. Additionally, at the heart of what we do at Jake Riley is Project Management. Its core to everything we do. We follow a structured methodology and pay attention to details, so this ensures that our projects tend to always get executed successfully.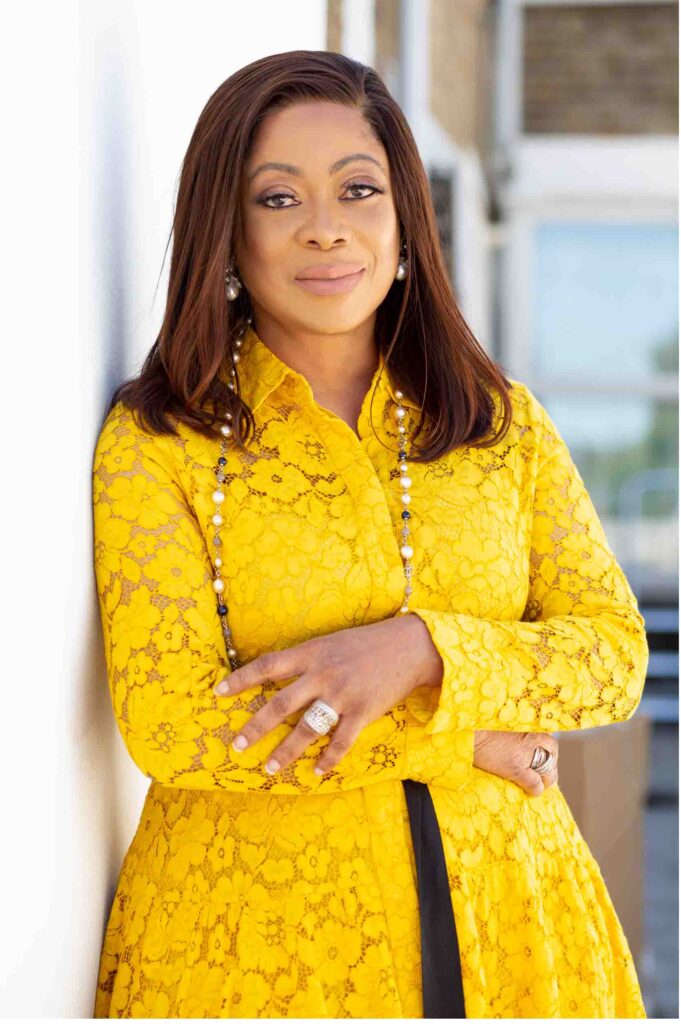 What should we expect of the next NOGOF?
The next Nigerian Oil and Gas Opportunity Fair (NOGOF) is slated for 8th-9thApril, 2021.
The industry should expect that NOGOF 2021 will surpass that of 2019. Stakeholders should expect an expanded plethora of opportunities for indigenous companies to operate in the oil and gas sector. More opportunities starting from logistics, repair and maintenance, engineering, spare part and servicing among others.
In organising the conference, we hope to incorporate a lot of lessons that have been learnt in the last one year, the most outstanding one being the impact of COVID-19 on our sector.
You are the Co-founder of the Women In Energy Network (WIEN). What inspired the vision?
When I was in Shell I was head of Change Management, Diversity and Inclusiveness and at the heart of D&I in Shell Nigeria Exploration and Production so I have always been aware of the importance diversity and core to the work I did then was a strong focus on gender diversity. It was my job at the time to help Shell leadership look at policies from a D&I lens, ensure employees felt included and the organisation got the best out of every people asset it had. So, it is a topic I have had much education and experience in, not from an affirmative action perspective but more from a value realisation lens.
Meanwhile, at the time I didn't belong to any feminine groups as I felt quite comfortable in a man's world and always felt I would win by competing and being quite good at whatever I was called to do; I always felt the reward for good work was more work and that was what I always focused on, and more importantly the organisations I worked for realised the importance of diversity and did all they could to make it work. However, in the last few years my eyes have really opened to the fact that it is not really the case on an industry wide basis. There really are not enough women who are financially secure and in senior positions in our industry. I have joined WE Connect International, Women's President Organisation and started to become a keen advocate to increase the participation of women in the industry.
So, together with some industry players we founded Women in Energy Network (WIEN) to provide a platform for women that work across the energy sector value chain; to network, develop, collaborate and advocate for increased women participation.
WIEN is a network of highly accomplished women across the entire energy value chain with the willingness and capacity to support Nigeria's vision to deliver power, energy and prosperity to the citizenry.
One of the causes that we are passionate about is "Closing the Nigerian Energy Gap" and our vision is to become the leading Women's Association that advances women's participation and leadership across the energy value chain.
Our mission is helping women emerge as leaders in the field of energy, ensure they have the required capabilities to win projects, have access to funding opportunities and use the most technologically advanced methods in all that they do.
Our key pillars of focus include but are not limited to the following; Identifying projects and initiatives that will close the energy gap; Spotlighting women owned businesses and women in leadership; Providing a pipeline through which women with capacity could earn leadership positions and Supporting education of the girl child in STEM subjects.
Interesting. So how is the network faring presently and what should we expect to see in the future?
Since January when we were founded, we have not relented in pursuing our vision. We set the ball rolling with a Breakfast Session as part of activities to commemorate the 2020 International Women's Day. Following that, we were hosted by the Minister of State for Petroleum Resources, the Group Managing Director of state-owned oil group, NNPC as well as key officials of the federal legislature.
Our efforts through advocacy visits to key decision makers have started yielding results as all these state actors we engaged, have committed to encouraging greater women's participation in the energy sector and partnering to support our future programmes. To cushion the effect of the COVID-19 lockdown and maximise the opportunities brought by the pandemic, WIEN has been doing a lot collectively and individually to join hands with the Nigerian government to deal with the COVID-19 pandemic. WIEN have donated test kits and lab equipment that will boost the testing capabilities of our health institutions. Our members through their individual companies are making donations in consignments of medical consumables, logistics facilities as well as providing free food items.
So far, we have been partnering with non-profits, and the private sector to create sustainable solutions and inspire change. We are proud to highlight women stories and projects that are making a difference and creating opportunities for more women in the sector.
Also, in recent times, we have been hosting webinars and virtual events to provide our members with networking, educational, and leadership opportunities. Over the next few years, WIEN expects to impact thousands of female entrepreneurs in the country.
Are there plans for WIEN to collaborate with the Diversity SWG of NCCF? If yes, to what extent?
Of course, yes. Like I said earlier we have been partnering and are open to more partnership with the federal, state as well as local governments and non-profits in aspect of finding sustainable solutions to some of the challenges that women entrepreneurs encounter in their businesses. Collaboration in the area of training, financial empowerment, tax exemptions among others.
That is why we are so much pleased with the inauguration of the Diversity Stakeholder Working Group by the Nigerian Content Development and Monitoring Board (NCDMB) as well as a Fund that will be dedicated for women business owners in oil and gas sector.
Members of the Diversity SWG are made up of companies represented by women. If you scan through the list of the women, you will find that majority of them are WIEN members. You have in the SWG women like Audrey Joe-Ezigbo, Alero Onosode, Patricia Simon Hart and Pricilla Thorpe-Monclus who are key members of WIEN.
The Diversity SWG seeks to improve women participation in the oil and gas industry and promote all-inclusive gender policies, so we have conveyed our deepest appreciation to the Executive Secretary, NCDMB, Engr. Simbi Kesiye Wabote for approving the addition of the Diversity SWG to the Nigerian Content Consultative Forum (NCCF), where the interests of all practitioners in the oil and gas sector are represented. For us at WIEN, the creation of the Diversity SWG not only represents the interest of women in the oil and gas sector but recognizes the importance of diversity to the sector.
The oil industry is highly technical. What ways do you think we can attract greater women participation in core technical activities of the industry?
A major step that can be taken to attract women participation in a sector as technical as the oil and gas is the implementation of deliberate policies that will improve the girl child access to education, especially in STEM.
It is obvious that women are under-represented in the roles that are growing the fastest – notably STEM. Additionally, as we begin to have more women at the top and we promote their achievements, you create positive imagery at the top, which in turn pull the younger people in. Everyone likes to follow success so the importance of role models cannot be overemphasised.
The oil and gas sector remains one of the least gender-diverse, with sparse female representation in technical and field roles. Women currently represent a fraction of the oil industry's workforce and are even scarcer in engineering and other technical fields that are the lifeblood of the sector. If you narrow that down, you find that women constitute less than 20% of the workforce in Nigeria's oil and gas and even smaller percentage in terms of women CEOs. If we don't intervene, the imbalance will accelerate further.
Another way I think women can be brought to the fore, is to give them more opportunities in the sector especially those that are very challenging. The single most powerful thing the sector can do is to consciously promote more women to the top whether in private or public institutions.
More women should be promoted to leadership positions in the sector where their authority and influence can have a substantial impact on the industry's future. There should be an increasing number of women working on the rigs, at the refineries and more significantly, in the exploration and production (upstream) space.
Government at all levels must promote women leadership in the sector by appointing more women as heads of agencies, parastatals and institutions at sectional, regional and international levels.
The few women that are top of the industry today have been outstanding and that way they become role models to those intending to come into the industry. If the many barriers to entry in this so-called technical sector for women is removed, it broadens the space for job creation and community development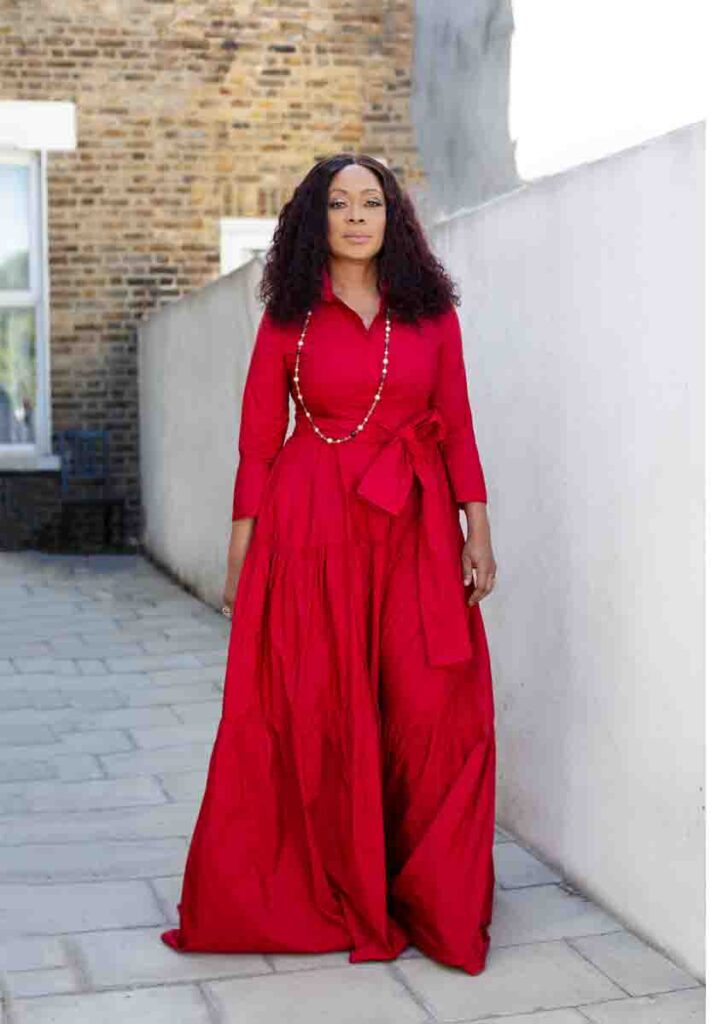 Your company was one of the beneficiaries of the Project 100 initiative by the Ministry of Petroleum Resources, it speaks a lot to your level of professionalism as KPMG managed the process. Tell us about your process and how the P100 is playing out.
Project 100 as you are aware was conceived in 2017 by the Federal Ministry of Petroleum Resources in collaboration with the NCDMB to identify 100 indigenous oil and gas companies and support them through special interventions to facilitate their incubation, maturation and growth into world class service companies. The first phase began in January 2019 and 60 companies were selected. We are pleased that one of our companies, Zigma Ltd. was selected out of a rigorous process through KPMG that evaluated over 8000 companies.
These sixty companies that are currently Project 100 beneficiary companies including Zigma, presently contribute over N50 billion to Nigeria's Gross Domestic Product (GDP) as well as account for 1,500 direct and 15,000 indirect employees in the oil sector.
So far, there is a Project 100 beneficiary companies' executive committee which I currently chair. We interface regularly with the NCDMB through this platform on emerging challenges and opportunities for P100 companies.
We recently had a virtual meeting with the Board where we made some recommendations for the continued success of P100 companies post COVID-19.
We made a case for the creation of a platform for P100 Companies for the purpose of engagement, collaboration and continuous development within the industry and the NCDMB, a platform that would further help to drive the much-needed access to market for P100 Companies. We appealed to the NCDMB to facilitate valuable introduction and access of P100 Companies to owners of major projects such as NLNG Train 7 project, AKK, and to other major IOCs (Chevron, Exxon, NOCs etc) projects.
We also asked the Board for P100 Companies to be introduced to marginal field operators for project consideration, this will further drive the P100 imperatives and its sustainability. We are deeply appreciative of the NCDMB's Executive Secretary Engr. Simbi Wabote for considering some of our requests to cushion the impact of COVID-19 on our members.
Tell us about your pet project, SOT. Where did that come from?
Well, growing up in the barracks exposed me to the several challenges that military families face. Support Our Troops (SOT) foundation is my way of giving back and supporting the military families. SOT is the first-of-its-kind charity organization in Nigeria I set up to essentially help to call attention to the plight of soldiers in the frontline, their widows and orphaned children.
SOT has been working with military establishments to draw attention to the sacrifices of soldiers and their families as well as provide support for the Nigerian military. It is endorsed by the Ministry of Defence and works closely with the Nigerian Armed Forces.
Since inception SOT has donated thousands of computers to schools, more than 1000 school supplies consisting of school bags, pens, erasers, rulers and books to orphans. We have donated morale boosting kits for deployed troops in North East Nigeria and also provide morale boosting care packs to members of the armed forces on front lines during festive periods. We have also donated over 10,000 care packs made up of toothbrushes, toothpastes, milk, sugar, slippers, bathing soaps, washing soaps, chocolate drinks, Nigerian Hero t-shirts and bags to troops.
We make End of Year donations to widows, cash and fabric donations to enable them provide Christmas meals to their families. We organized and sponsored a public lecture at the beginning of 2020 in commemoration of the Armed Forces Remembrance Day.
As I speak with you, SOT in collaboration with African Union, is developing a Military Family Housing Scheme to provide affordable housing options to military families and free housing to military widows. The unveiling of the housing scheme for widows of late military personnel will take place soon.
That's really amazing to know. Let's talk about the current trend in the country, that's referring to the recent deregulation of the downstream sector, what is your take on this?
Recall that the federal government had in March this year announced the deregulation of the downstream oil sector. At that time the price of crude oil in the international market had crashed due to the impact of COVID 19. The fall in crude price also translated to a corresponding decline in the pump price of the Premium Motor Spirit also known as petrol. The government had to take the opportunity presented by COVID 19 to hands off subsidy on PMS while the PPPRA continued the pricing modulation of petroleum products to protect the interest of consumers.
However, with the rebound in crude oil price, the government found itself in a very tight situation- whether to go back to the subsidy or stick to deregulation of the downstream sector.
My take is that since the consensus is that subsidy on petroleum product has cost the country enormously in terms of financial resources and high corruption, I am in total support of the federal government's decision not to back down on deregulation of the sector. Understandably, this development has or will lead to increase in prices of goods and services and will automatically result in inflation. However, I think this will be the period of temporary discomfort that Nigerians may have to go through.
On the other hand, government must ensure that it channels the savings from the removal of subsidy to other productive and infrastructural development projects that will cushion the impact of the removal of subsidy on PMS on the average Nigerian.
Give your opinion on the general outlook of the oil and gas industry and what you expect to change?
The impact of the spread of the coronavirus on the global oil sector has been particularly severe than on any other industry. Nigeria, a major exporter of crude oil, has been unfortunately caught in the midst of the unfolding consequences of Covid-19. The drop in the price of crude oil in the international market has taken a heavy toll on the nation's economy hitting foreign exchange earnings. It was that bad that countries were selling their crude at a loss.
With falling prices, lower oil sales, steeping government revenue and decline in investment as well as business opportunities in the sector, the outlook is no doubt dire. Narrowing it further down, you will notice that for a long while, there has been a very low level of activity in the Oil and Gas Industry in Nigeria because there are no major projects going on due to a combination of the factors I mentioned earlier. Although the outlook was beginning to look up as Nigeria LNG Train 7 took Final Investment Decision (FID) and we were expecting Bonga SW to take FID, however with the current oil price everything has slowed down again.
Another issue for me is the length of time it takes to run the procurement process in the sector in Nigeria. If you do complete the tender and you win it, it can take up to years to complete the delivery cycle and then you are paid at which point the cost of funds has eaten up all your margin. We can't survive very long with this situation and with the high level of investment required in the sector. it's a major disaster waiting to happen. I really hope government will look into providing some sort of relief so our businesses can survive.
What is the Nigeria of your dreams?
I look forward to a Nigeria where the balance of power tips significantly away from government officials, political office holders and law makers who are in charge of our common wealth to the citizenry so there is more accountability and transparency in the manner in which our affairs are managed and most importantly where every single policy, project and initiative is done 100% to the benefit of Nigerians. Then and only then will our country truly be one that exists to protect and serve its citizenry today and for years to come.