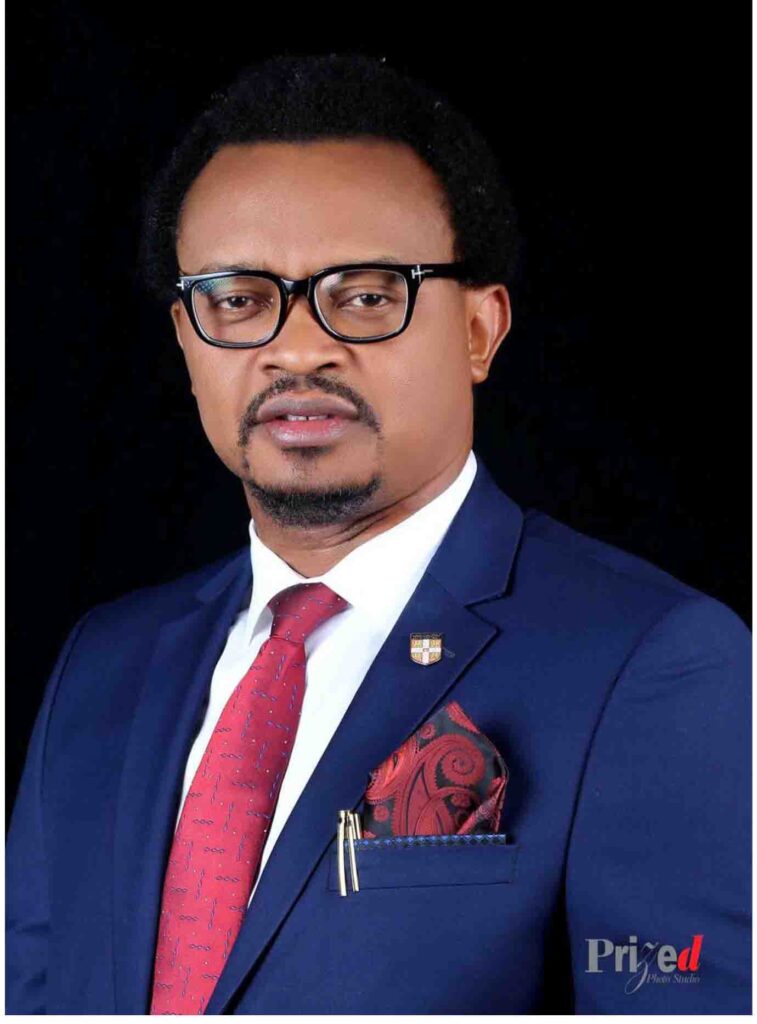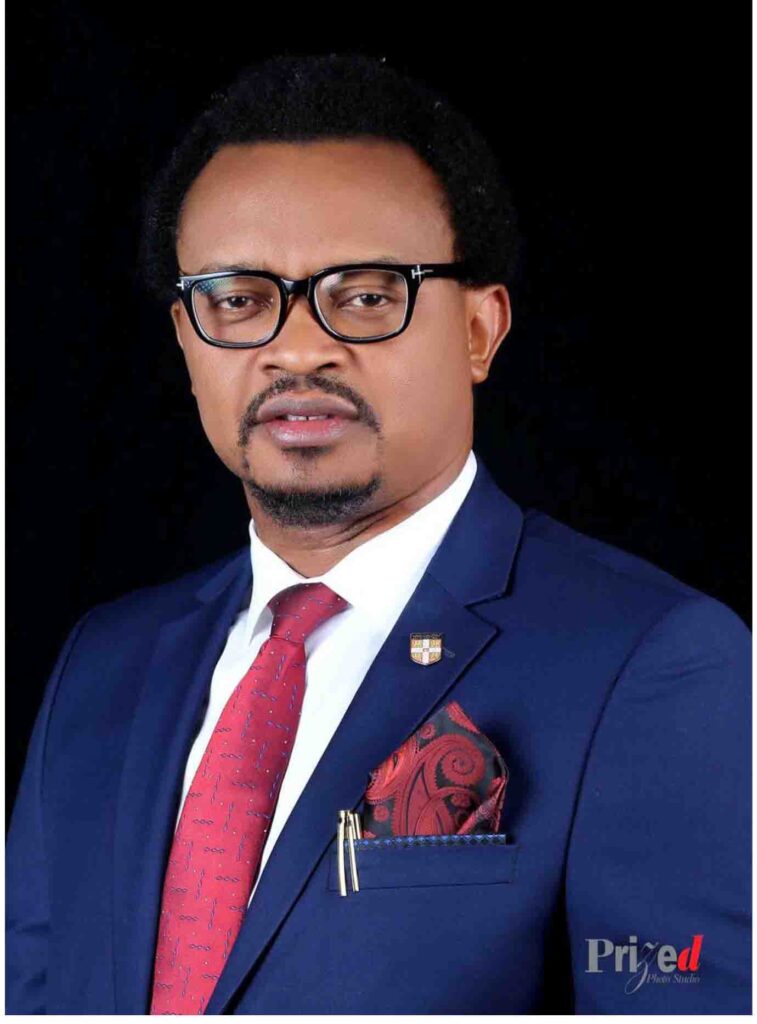 By Engr Justice Derefaka
The Fourth Industrial Revolution (4IR) has generated a lot of buzz because of its disruptive digital technologies that promise to revolutionize our lives, calibrate our decision-making with algorithmic precision, and gratify our every want in real time. But what are the dangers, and how will we police this new cyberspace?
These questions are important to answer as technology, particularly disruptive digital technology, is becoming increasingly important in our modern world. The rise of cyberspace demonstrates the reliance on and increasing relevance of digital technology as there are approximately 1.25 billion websites registered in cyberspace.
As cyberspace becomes more interwoven into government, society, and the economy, and as society's reliance on technology grows, there is a growing concern about cyberspace's resilience and security, especially in light of the growing number of cyberattacks (What I would refer to as – "Our Common Enemy – The Hacktivists") and the need for stronger cybersecurity.
The first Industrial Revolution mechanized manufacturing using water and steam power; the second employed electricity, resulting in a massive industrial sector; and the third saw the beginnings of electronics and information technology to automate production using electricity. We have now reached the fourth Industrial Revolution ("4IR"), which is characterized by a convergence of technology that blurs the distinctions between the physical, digital, and biological realms. That is, as we embark on the 4IR, we see the fusion of OT (operational technology) and IT (information technology) – the fusion of the physical space with digital.
The first Industrial Revolution mechanized manufacturing using water and steam power; the second employed electricity, resulting in a massive industrial sector;
and the third saw the beginnings of electronics and information technology to automate production using electricity. We have now reached the fourth Industrial Revolution ("4IR"), which is characterized by a convergence of technology that blurs the distinctions between the physical, digital, and biological realms. That is, as we embark on the 4IR, we see the fusion of OT (operational technology) and IT (information technology) – the fusion of the physical space with digital.
With these advancements comes the realization that the way we used to do things is no longer acceptable. To embrace the future, a business, a government, a law enforcement organization, a regulatory agency, an academic institution, or an individual must all have the bravery to modify our past practices.

Rising Trend of Cybersecurity Vulnerabilities
The upside benefits and adverse concerns of fusing developing technology have recently begun to arise. The benefits can be seen in the increased business and job opportunities created by innovative products and services. On the flip side, technological advancements have birthed hazards including a rise in sophisticated cyberattacks with increased exposure to cybersecurity vulnerabilities. More so, as more devices become connected to the Internet, malicious technological innovations aimed at disrupting and sabotaging the digital and physical environment will remain commonplace.
For example, news reports have documented assaults on Internet of Things (IoT) which have targeted critical infrastructure in recent years. One of such reports detailed how a technological firm was targeted by a Distributed Denial of Service (DDoS) attack by "our common enemy" who had taken control of one of its vital control panels. The company was asked to make monetary reward in exchange for regaining control of its operations. Instead of complying with the common enemy, the company sought to restore its account by changing passwords. Unfortunately, after our common enemy discovered the company's actions, they made backup logins to the panel and began destroying files at random. Unfortunately, the scenario forced the company out of business.
As cyberspace becomes more interwoven into government, society, and the economy, and as society's reliance on technology grows, there is a growing concern about cyberspace's resilience and security, especially in light of the growing number of cyberattacks (What I would refer to as – "Our Common Enemy – The Hacktivists") and the need for stronger cybersecurity.
It is especially important to consider these vulnerabilities as the amount of data generated is quickly becoming a valuable asset. Personal information, financial transactions, assets and infrastructure, government records, corporate operations, and accounts and strategies are just a few examples of the types of data collected. The cloud already hosts a large amount of business processes and personal data in developed countries, while the developing world is catching up in terms of constructing crucial physical and security infrastructure to support these new technologies. Cyberattacks are therefore becoming more common in countries with poor infrastructure, access, capacity, and resources with the number, intensity, and severity of cyberattacks increasing over time.
In 2015, around the world, four out of five organizations employing over 2,500 people were targets of cyber-attacks and the estimated financial impact of all such events exceeded $440 billion. With more than 50 billion connected devices and 1.3 zettabytes of worldwide Internet traffic in 2016, there is a growing concern that key physical infrastructure and facilities connected to the Internet, as well as digitally stored assets, could be easily compromised by cyberattacks. Furthermore, the costs of data breach compensation, lawsuits, and recovering from cyberattacks by rehiring and safeguarding networks are exceedingly significant. According to one World Bank estimate, cyberattacks will cost the global economy up to USD 2 trillion in 2019.
Hence, when it comes to cybersecurity, businesses, governments, organizations, and individuals face a variety of concerns and goals. To define obligations and maintain safety and security in cyberspace, policymakers and legislators must create laws, legislations, rules, regulations, and guidelines. They must, however, comprehend emerging technology, including the dangers and hazards as well as the potential, in order to do so effectively. Policymakers and lawmakers must also be able to strike a balance between safety and security, as well as privacy and freedom of expression, while still adhering to international standards and accords.
Above all, finding innovative ways to collaborate with governments to address global concerns is in the best interests of businesses. Many threats, from energy security to unemployment, can only be handled if various stakeholders see the need for coordinated action. Identification of important risks and related interests, as well as solid alignment and powerful consensus among business and other stakeholders on the need to address them are all prerequisites for such partnership. But then, this is easier said.
Premised on the above, no doubt technology saves the day. Nobody is ever completely safe from daily-evolving cyber-threats, but public and private sector organizations may rest certain that the dangers they face can be lessened if they are aware of the challenges and have this modern technology at their disposal. These technologies are the next generation of cybersecurity, assisting in the defense against a constantly evolving threat scenario. Despite their complexity, they are remarkably user-friendly, cost-effective, flexible, and easy to integrate end-to-end.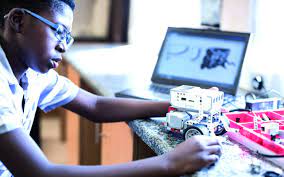 Mapping Nigeria's Oil and Gas Industry: Disruptive Digital Technologies and Cybersecurity Challenges
Businesses flourishing in the digital era (i.e., Apple, Amazon, Google, etc.) have shown that distinction from competition is achieved through the use of an ecosystem that enables data-driven insights. All disruption (digital or otherwise) takes place on an industry-wide scale, forcing a significant shift in profitability from one prevailing business model to another. This has now shifted the perspective in the oil and gas industry to view digitization as a critical component of core business. The Oil and Gas industry is no stranger to big data, technology, and digital innovation. The industry pioneered the first digital age in the 1980s and 1990s. Long before phrases such as big data, advanced analytics, and the Internet of Things became popular. Nowadays businesses are not just being driven to transform to meet the demands of digital.
Oil and gas businesses are looking for new ways to expand production capacity and operating efficiencies, driven by rising exploration and production costs, as well as increased competitive intensity and regulatory challenges. This has resulted in a quick adoption of digital technologies to assist in the management of their businesses. As these technologies are integrated across oil and gas operations, a new phenomenon known as the 'Digital Oilfield' is emerging. It is the outcome of a merger of information technology (IT) and operational technology (OT), and it is a new method of doing business that is helping oil and gas businesses cut costs, increase efficiency, and comply with laws. Simultaneously, this shift to the Digital Oilfield exposes corporations to major cyber-threats, jeopardizing production, reputation, and, eventually, earnings. A successful attack today, more than ever before, can have disastrous effects for infrastructure, intellectual property, and business profitability.
Without a doubt, the oil and gas industry has played a significant part in Nigeria's economic transformation. We also know that disruptive digital transformation technology is gaining traction as a force for change in the world. Just as connectivity has demonstrated the capacity to empower millions of individuals while presenting businesses with unrivalled prospects for value generation and capture, so also connectivity has shown the potential to empower these businesses. One of the major developments reshaping Nigeria's oil and gas industry is digital. Disruption (Innovation) is a force unlike any other that is transforming the corporate landscape. As significant investment in oil and gas has generated enormous data to alter operations and create new business models, exponential increase in technology, data, and capabilities is enabling unprecedented transformation. Digital disruption is a change in industry value triggered by advances in information and communications technology.
Nigeria's oil and gas industry has the opportunity to redefine its boundaries through digitalization. Digitalization can act as an enabler to tackle climate change issues as well as budget and schedule overruns and provide value to all its stakeholders. Digital Disrupters (Innovators) focus on more than improved access to data, end-to-end process delivery and cost cutting; they create and adjust businesses around concepts such as customer convenience, collaboration, transparency, and connectivity that enable interaction and security.
Yet, we know that today's pace of disruptive digital technological progression presents both opportunities and threats to the landscape for the oil and gas industry, both in Nigeria and globally. We also know that the oil and gas industry faces a wide range of risks that can cause financial loss and reputational damage, from market commotion to cyber threats and associated technology disruptions. With oil and gas firms facing constant changes in the market, business flexibility is no longer just about the ability to adapt and recover from disruption, (business continuity planning) but about being able to anticipate and prevent any disruption in the first instance.
The oil and gas business is one of the world's most important financial sectors, vital to both global and national economies. As a result, hackers looking to exploit vulnerabilities in Industrial Control Systems (ICS) will target this industry. As evidenced by the current increase in ICS assaults, adversaries with a specific interest in oil and gas firms are still active and improving their tactics. The protection of the global economy from cyber-attacks is therefore critical.
Oil and gas businesses are looking for new ways to expand production capacity and operating efficiencies, driven by rising exploration and production costs, as well as increased competitive intensity and regulatory challenges. This has resulted in a quick adoption of digital technologies to assist in the management of their businesses.
The Ponemon Institute, a Michigan-based research center focused on privacy, data protection and information security policy, polled over 370 US oil and gas security specialists, who cited the five risks to the industry's cyber readiness as follows: "OT technology is more vulnerable than IT; cyber risks, particularly those affecting the supply chain, are difficult to address; many oil and gas companies are unprepared for cyber-attacks and security breaches; organizational challenges affect cyber readiness; and negligent and malicious insiders pose the greatest threat to critical OT. According to the conclusions
of the poll, the oil and gas industry's cybersecurity measures are falling behind the rapid digitalization of operations. Only 35% of respondents polled thought their company's OT cyber readiness was good. In the preceding year, two-thirds of respondents stated that their operations had at least one security breach that resulted in the loss of confidential information or OT disruption.
While the sector appears to be ready for cyber-attacks, they must be aware that "our common enemy – The Hacktivists" are heavily investing in the ability to disrupt key infrastructure. In addition, the attackers' goals and motivations have shifted. The attackers want to cause business disruption and distortion, which will affect equipment and maybe result in death. Infrastructure sabotage, espionage, and data theft are among the other motives of attacks.
To effectively combat this threat, it is critical to enhance the cost of cybercrime and the risks that our common enemy's face. This can only be accomplished through successful public-private partnerships, with businesses collaborating with law enforcement.
Although there are a number of notable collaborative initiatives in place, they are fragmented and insufficient to meet current needs. As a result, a paradigm shift in how we collectively approach this problem is essential.
Little wonder, in 2020, the Federal Government of Nigeria was urged to protect oil industry data against cyber-attack during the 2020 edition of the Nigerian International Petroleum Summit (NIPS) which took place in the nation's capital, Abuja.
today's pace of disruptive digital technological progression presents both opportunities and threats to the landscape for the oil and gas industry, both in Nigeria and globally.
Digitalization and the Quest for Reduced Oil Production Cost
The Nigerian oil sector has long faced difficulties, one of which being the high cost of production. Until now, the country's unit operating cost has been among the highest in the world. While such a lack of global cost-competitiveness may be overlooked during periods of relatively high crude oil prices, its negative impact is magnified when oil prices fall. This was especially noticeable at the COVID-19 pandemic's peak.
As a result of the pandemic's detrimental effects, the world economy underwent a substantial slowdown. While the effects varied by industry, the oil and gas industry took the brunt of the blow, as oil prices plunged due to a demand and supply imbalance, resulting in a huge drop in oil profits. However, depending on the cost of production, the size and impact of the income decrease varied between exporting countries.
Time and time again, it's been echoed that Nigeria's oil production costs are not globally competitive, in addition to its poor revenue. Nigeria's crude oil production costs are still among the highest in the world. The revenue generated from crude oil production in Nigeria could end up being negative net revenue unless drastic and realistic steps are made to offset the rising cost of production.
As a result, the profit margin is capped, and economic expansion is constrained. As a result, unless all players in the Nigerian oil and gas industry work together to cut production costs, our oil and gas output may not be globally competitive in the current low oil price environment, and some oil companies may be forced to cease operations entirely.
With crude oil production costs as high as $30 per barrel in Nigeria and a low market price, it is worth considering if investing in crude oil production is financially viable. A narrow profit margin is the outcome of high production costs and low oil prices, which is an indictment of Nigeria's poor oil and gas asset management.
Unless drastic and realistic steps are made to reverse the rising cost of crude oil production in Nigeria, the revenue generated will end up being the same as the cost of production. Many oil and gas projects in Nigeria are already experiencing investor indifference as a result of the disproportionate impact of production costs on earnings.
The obvious concerns in the oil and gas sector, among others, prompted a Presidential Retreat in 2019 to address these issues. The Presidential Retreat with all Ministers present took place on 5th and 6th of August 2019. President Muhammadu Buhari communicated his aims in the "Next Level" Agenda and his focus on performance against these priorities during the inauguration of his cabinet.
"Oil and gas remain vital to the Nigerian economy of today and tomorrow. It will continue to be critical to the successful execution of our budget at all levels of government," President Buhari stated during the retreat.
On assumption of office, H.E. Chief Timipre Sylva, Honorable Minister of State for Petroleum Resources, convened an early meeting with key ministry leaders and heads of agencies to cascade the Presidential Agenda, receive status reports from MDAs, and develop strategic priorities, a roadmap, and a delivery framework for the next four years and beyond. The retreat concluded, among other things, with the development of high-level strategic priorities that focus on increasing Federation Revenue through cost control and increased efficiencies, as well as investment in capital projects, thereby enhancing job creation and poverty eradication opportunities.
This resulted in the development of a consolidated roadmap for 2019–2023, which was captured in the Ministry of Petroleum Resources' Nine (9) Strategic Priorities at its Ministerial Retreat on September 21st and 22nd, 2019.
it is critical to enhance the cost of cybercrime and the risks that our common enemy's face. This can only be accomplished through successful public-private partnerships, with businesses collaborating with law enforcement.
To this end, the Honorable Minister of State for Petroleum Resources, H.E. Chief Timipre Sylva, has repeatedly expressed grave concern about the high cost of producing crude oil in Nigeria, and has called for an immediate reduction in the cost to a target of $10 per barrel or less, as well as an increase in crude oil production to 3 million barrels per day.
Based on the foregoing, Mallam Mele K, Kyari, the Group Managing Director (GMD) of the Nigerian National Petroleum Corporation (NNPC), set in motion and created policy objectives targeted at halting Nigeria's falling oil income. The two policy objectives that are ultimately aimed at increasing the profit margin for oil and gas production in Nigeria include aggressive reduction of the unit operating cost (UOC) to $10 per barrel or less by the end of 2021, and consistent improvement of the country's oil production to at least 3 million barrels per day between 2021 and 2022. These policy goals must be met while adhering to strict health, safety, and environmental best practices and without risking the industry's growth.
The anticipated boost in revenue will act as a catalyst for the country's economic recovery. The achievement of these objectives will necessitate a significant shift in asset management strategy. The identification of the various contributory elements to unit operating costs, as well as the engagement of relevant stakeholders in devising policies and practices for driving operational excellence and cost optimization in asset management, are critical steps toward realizing the NNPC GMD's policy objectives.
To that end, the NNPC and its subsidiary, Integrated Data Services Limited (IDSL), last year spearheaded a number of strategic moves across the oil industry, all with the goal of meeting the Federal Government's $10 per barrel production target by the end of 2021. These efforts culminated in a series of webinar sessions led by IDSL, with technical support provided by CypherCrescent, a well-known consultancy firm.
The series' overall goal was to promote asset management operational excellence by inspiring the Nigerian Exploration &Production (E&P) sector to use the important aspects of the technical production value loop – data, process, technology, people, and organizational framework – to drive drastic cost reduction. The engagement sessions, which ran from August 13 to December 10, 2020, drew some of the brightest minds in Nigeria's oil and gas business, as well as key firms in the E&P sector, service providers, and other key stakeholders.
Asset management operational excellence reveals a continuous problem-solving approach that enhances oil and gas recovery (technical efficiency) at a reduced production cost (economic efficiency). This involves implementing an incorporated approach to produce oil & gas safely, optimally, and economically, thereby maximizing value for the shareholders. Efficient asset management is hinged on proactive and informed decision-making, which is in turn facilitated by having the right people, processes, technologies, and organizational support.
Central to an efficient asset management strategy is the availability of the right data to all stakeholders in a timely way for informed and technology-aided decision making. It is also critical that organization have the skills and technology they need to eliminate redundancies, optimize processes, and improve decision-making in order to get more value out of the assets. Data, people, procedures, technologies, and organizational support are the main ingredients for achieving operational excellence in asset management.
Asset management operational excellence reveals a continuous problem-solving approach that enhances oil and gas recovery (technical efficiency) at a reduced production cost (economic efficiency).
About the Author:
Engr. Justice Derefaka is a doctoral research scholar rounding up his doctorate thesis and viva voce at the University of Bradford, UK and is the Technical Adviser (TA) – Gas Business & Policy Implementation to the Honourable Minister of State, Petroleum Resources.