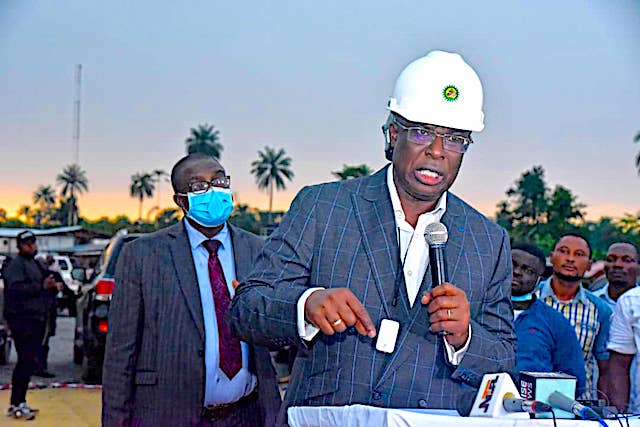 Sylva Inspects Oil and Gas Park in Bayelsa
– Delighted with Nigeria's increasing local manufacturing capacity.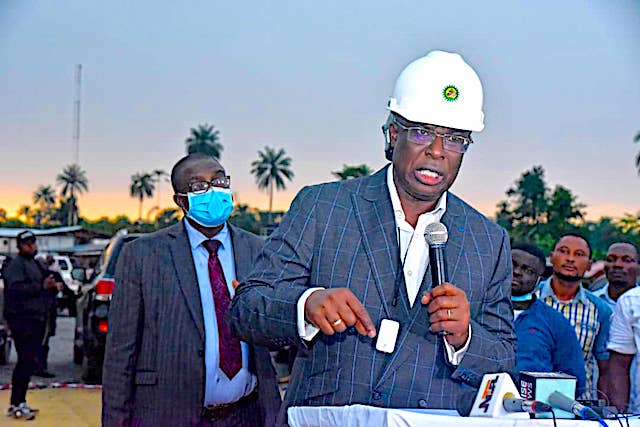 Daniel Terungwa
The Honourable Minister of State for Petroleum Resources, Timipre Sylva, recently, inspected the site of the ongoing Nigerian Oil and Gas Park Scheme, NOGAPS, at Emeyal, Ogbia LGA in Bayelsa State.
This is according to a Press Statement signed by Julius Bokoru, the Special Assistant on Media and Public Affairs to the Minister.
The Minister was guided on a tour through the facility by the Executive Secretary of the Nigerian Content Development and Monitoring Board, NCDMB, Engr. Simbi Wabote who in his opening remarks hailed him for his faithfulness towards the massive project.
"This is possible because of the support you have given to this project since becoming Minister of State for Petroleum Resources", Wabote noted.
The Executive Secretary of Nigeria's premier Local Content Board also praised President Buhari's drive towards opening up local manufacturing in the country.
In his remarks, Sylva expressed delight with the current state of work, he also noted that NOGAPS was part of efforts by President Buhari-led administration towards creating more job opportunities especially for the Niger Delta Region.
He said: "I must say I'm very impressed with what I have seen today. Once upon a time this place was a swamp. The Buhari administration promised to bring jobs to our people because we believe that job creation can also solve the problem of the Niger Delta Region. President Buhari is living up and doing just that. We are certain that within the life of this administration this project will be settled and commissioned.
"The NCDMB has done very well, before the establishment of this Board, local participation was just about 3% but today they have taken it to over 30% and the trajectory is to boost it to 70% within a few years from now. This place, when completed, can create 2000 jobs, and this is just one of many we have across the country.
Sylva also thanked the host community for a sustained atmosphere of peace, stating that the feat could not have been attained without peace.
NOGAPS is the NCDMB's flagship project, which is in line with the Federal Government's mandate to develop indigenous capacities for the oil and gas Industry.
The NOGAPS will attract International Original Equipment Manufacturers (OEMS) and Small and Medium Scale Enterprises (SMEs) to set up shop floors for the manufacturing of components used in Oil and Gas Industries.