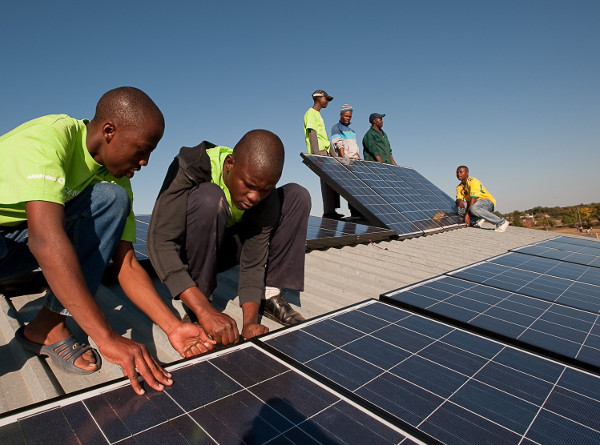 Solar Power Naija: An Enabler for Economic Growth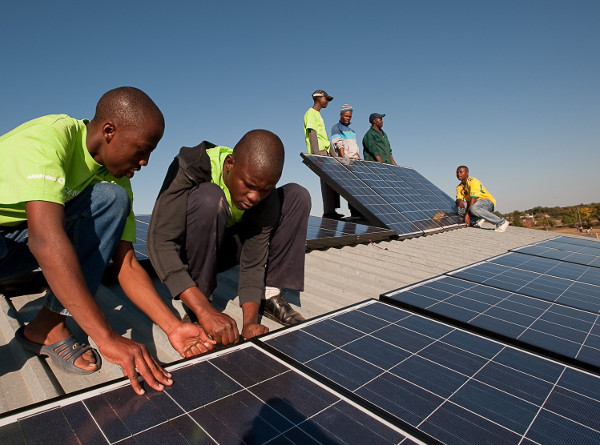 By Ikenna Omeje
The kick off of Solar Power Naija Programme by the Federal Government on Friday in Jangefe, Jigawa state, is commendable, as the programme will increase access to electricity in the country and lead to economic growth and development, especially in off grid communities.
The programme, which was scheduled to kick off in December, but never did, was formerly launched by the Vice President, Prof. Yemi Osinbajo, with funfair in Jangefe.
Access to electricity is one of the major challenges hindering the economic growth of the African giant, Nigeria. The World Bank in June last year approved $750 million for the country under what it called "Power Sector Recovery Operation (PSRO)", to improve the reliability of electricity supply, achieve financial and fiscal sustainability, and enhance accountability in the power sector.
The Bank, however, noted: "About 47 percent of Nigerians do not have access to grid electricity and those who do have access, face regular power cuts. In addition, the economic cost of power shortages in Nigeria is estimated at around $28 billion – equivalent to two percent of its Gross Domestic Product (GDP).
"Getting access to electricity ranks as one of the major constraints for the private sector according to the 2020 Doing Business report. Hence, improving power sector performance, particularly in the non-oil sectors of manufacturing and services, will be central to unlocking economic growth post COVID-19."
As at 2018, access to electricity in Nigeria was 56.5 percent, according to the World Bank, Sustainable Energy for All ( SE4ALL ) database from the SE4ALL Global Tracking Framework led jointly by the World Bank, International Energy Agency, and the Energy Sector Management Assistance Programme.
Solar Power Naija Programme, which will provide solar home systems to 5 million Nigerian households within 12 months, as part of the Economic Sustainability Plan, will deliver electricity to 25 million Nigerians and create 250,000 jobs.
Under the programme, the Federal Government is giving support to Solar Home System manufacturers and the bulk procurement of local meters.
Announcing the kick off of the programme on Friday, via his verified Twitter handle, Osinbajo said: "Under our Econonic Sustainability Plan, this power solution programme was designed by the Rural Electrification Agency (REA) with the aim of powering 5 Million households through a N140 Billion financing programme for private developers.
"Kicking off in Jangefe, Jigawa state, we have planned a rollout across all 6 geopolitical zones in the country, reaching our 36 states, and ensuring that Nigerians have access to cheap and environmentally friendly renewable power.
"The President had previously emphasized the need to diversify and decentralize power supply, and with the Covid-19 pandemic causing economic fallouts, implementing off-grid solutions like solar power became the best route.
"Through renewable solar power, we are able to cross off several goals at once – provide accessible power supply, while creating jobs for thousands in the solar industry, as well as those looking to join in.
"This public-private sector partnership is supported by concessionary lending via the CBN and commercial banks. Subsidies and rebates to the tune of $200Million have also been set to ensure affordability for our final consumers – the people."
The kick off of Solar Power Naija Programme by the Federal Government, demonstrates its commitments to meeting global target on energy for all. Nigeria is signatory to Sustainable Development Goals (SDGs) of the United Nations (UN), to which the Goal 7 focuses on ensuring access to affordable, reliable, sustainable and modern energy for all by 2030. Effective implementation of this programme will accelerate access to electricity in off grid communities, empower rural dwellers economically and help the country to a large extent towards achieving SDG Goal 7.