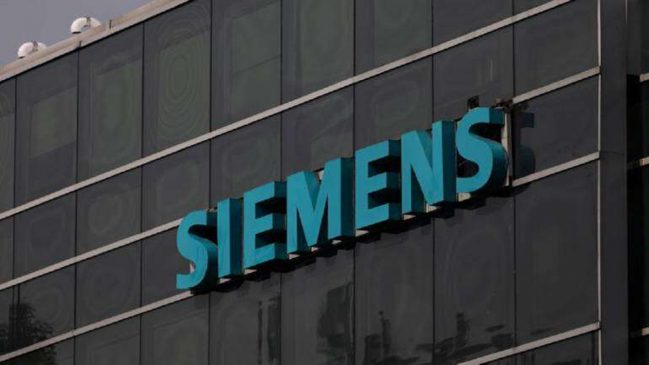 Siemens commits to tackle the electrification challenges facing Nigeria
These irregularities have made experts and stakeholders question the suitability of the current traditional approach to power generation in Nigeria, emphasizing the need for decentralised energy solutions in the country.
To address this need for diversification of Nigeria's energy sources and increase the power generation potential, the Federal Government in 2018 approved an integrated energy mix target under the Electricity Vision 30:30:30 which targets generation of 30 GW energy in 2030, with 30 per cent from renewable energy sources.
To aid this desired objective of decentralisation in Nigeria's power sector, Siemens Limited Nigeria (SLN) is developing innovative and disruptive energy solutions, targeted at supporting the goal of a decentralised national energy grid fuelled by a diverse energy mix including natural gas and biomass which Nigeria has in abundance, as well as other available renewable energy sources in line with the 2030 vision.
Speaking on Siemens's commitment to provide world class solutions for Nigeria's power challenges, the Vice President Power & Gas, Siemens Limited Nigeria, Mr Nasir Giwa, noted that technological advancement has changed the dynamics of power generation and consumption making it possible for cities around the world to explore decentralised energy solutions from renewable sources.
He added that for almost 50 years, Siemens has provided power and gas solutions to customers ranging from government institutions; private customers including independent Power Producers and industrial customers, who are in need of reliable power solutions for their business operations; and residential estates or clusters who want to invest in private energy solutions.
"Our long-standing mantra, "Siemens in Nigeria, for Nigeria" is echoed in every business activity that we conduct in the country, especially in the power and gas sector.
We do not view our activities and operations within the industry as simple business transactions, rather as long-term investments to provide world class solutions to the electrification challenges facing Nigeria, a country which we've called home for up to 50 years.
This commitment is what we've repeatedly shown by delivering on what we've promised on time and on schedule in every power project we have undertaken which our customers within the industry can attest to."
He added: "Siemens hybrid power solutions are one-stop turnkey solutions for independent hybrid power plants in remote locations.
One of our notable hybrid solutions, SIESTART, combines the capabilities of fossil and renewable power generation by integrating our unique Battery Energy Storage Solution (BESS) and providing instant, reliable and sustainable energy.
For renewable energy, we have several steam turbine power solutions which can work as a standalone solution, or in combination with existing gas power solutions in a Combined Cycle approach which yields more power output.
As an alternative to steam tailing solutions with steam turbines, we also offer ORC Turbine Technology which can be used to recover the waste heat from gas power generation in the Small Gas Turbine range (SGT-400 and below) using readily available organic compounds like cyclopentane, thereby eliminating the need for water required for steam turbines.
Also, with our industrial steam turbines as a standalone, we offer our customers biomass fuel powered solutions which can turn waste matter such as sugarcane residue (bagasse) into energy.
This solution will be very beneficial in Nigeria where we have a large amount of agricultural waste being produced annually."
Siemens has worked on several projects in Nigeria, the most recent being the 459MW Azura Edo IPP, the 413MW Phase 1, and 434MW Phase 2 Geregu IPPs, the 276MW Afam V IPP, as well as other private Captive Power Solutions including the Obu Cement Plant Captive Power for BUA, Ibese Cement Plant Captive Power for Dangote.
In 2017 Siemens also launched their SGT-A45 turbine as a mobile fast power solution to address Nigeria's unique demand for fast and reliable power.
The SGT-A45 has a unique shape and size which allows the entire turbine and its auxiliary infrastructure to sit on just 3 trailers and run within two weeks of arrival on site, tackling the long installation and deployment time in traditional power solutions.
Siemens remains committed to developing Nigeria's energy sector by providing an end to end solution to the power challenges in Nigeria through innovative solutions and partnerships with the public and private sector.