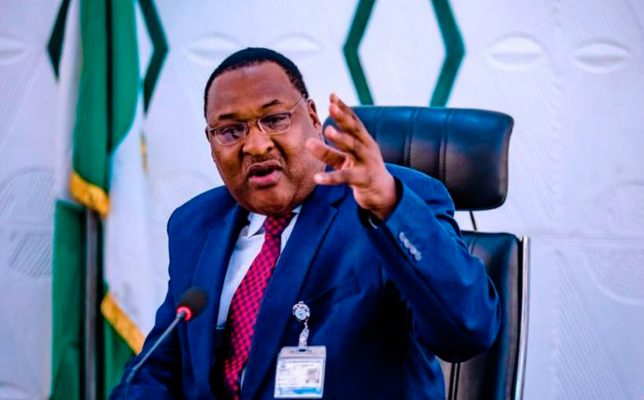 Shippers' Council to work with FG to establish Single Window
The Executive Secretary of NSC, Mr Hassan Bello made the assertion at the 20th anniversary of the National Association of Government Approved Freight Forwarders (NAGAFF) in Lagos.
The anniversary had the theme, 'The Single Window Evolution Under the African Continental Free Trade Agreement Regime'(AFCFTA)
Bello, represented by Mrs Selin Ifeora, Deputy Director Monitoring and Enforcement, NSC, said that the industry needed to be automated.
"Establishing a single window evolution is long overdue in the country for us to succeed in what we are doing in the port and establish a stand worldwide.
"Single window is an electronic platform where information/documents can be lodged and this helps in simplifying, standardising and harmonising our processes and procedure.
"The window put in place will help eradicate all manual processes that brings about corruption, delay in activities in the ports and ensure competitiveness in the industry," he said.
He said that all countries in West Africa had the single window except Nigeria.
Bello said that Cotonou, after adopting the single window, had witnessed a 38 per cent revenue increase.
He said that adopting it would bring about efficiency, remove physical examination, reduce vessel turn around time and cargo dwell time.
Bello urged NAGAFF members to be committed and dedicated in their activities and what would be done to help the single window come into the country.
He said that this was not just a federal government issue, but concerned everyone, as the adoption would benefit all stakeholders.
The Founder of NAGAFF, Dr Boniface Aniebonam, urged members to maximise the window created by the African Continental Free Trade Agreement.
According to him, they should, in the next two decades, have successfully expanded their door-to-door net worth and networking beyond the west and central African sub-region to global competitiveness.
He said that trade and commerce were critical mass in nation building and development, wherein freight forwarding practitioners were the vehicle or artery of conveyance.
Aniebonam said that the liberation struggle to enthrone best practice in the business of freight forwarding had been successful, and would help in adopting global standard.
The President of NAGAFF, Mr Increase Uche, said that the association would continue to add innovative values to better the ecosystem as the world migrates to digital technology.
According to him, he hopes that various government agencies will continue to provide level playing fields through the enforcement of regulations, observance to rules of engagement and adherence to their standard of operations to provide conducive business environment.
Prof. Iyiola Oni, Chairman, Institute of Maritime Studies, University of Lagos, said that current regional and global trends had thrown up new developments in international trade, distribution of goods and services and freight forwarding services.
Oni, the guest lecturer, spoke on,"The African Continental Free Trade Agreement Regime and Single Window Evolution: Implications for Freight Forwarders".
According to him, freight forwarders should take advantage of these developments and opportunities to better themselves and the country.
Oni said that the implications for freight forwarders were welfare benefits from lower import prices, production efficiency, increase in outputs which would offer more jobs and increased economic inflow into the sector.