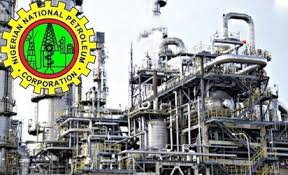 PSCs currently account for most of Nigeria's oil production – NNPC
Most crude oil produced in Nigeria's Niger Delta region now come from Production Sharing Contracts (PSCs), a recent report by the Nigerian National Petroleum Corporation (NNPC), has disclosed.
The NNPC in its monthly operations and financial report for September 2018, explained that that between August 2017 and August 2018, the volume of oil produced from PSCs fields were 310,424,845 barrels, while that from Joint Venture Agreements (JVA) were 245,537,573 barrels, indicating a difference of 64,887,272 barrels.
On the average, the report showed that oil output from PSCs operations amounted to 23,878,834.23 barrels per month and 770,284.975 barrels per day; while that of JVA was 18,887,505.61 barrels per month and 609,274.37 barrels per day.
PSCs and JVA oil production were closely followed by Alternative Financing (AF), which accounted for 102,162,516 barrels in the production-to-date (PTD) period, as well as the Nigerian Petroleum Development Company (NPDC) which also accounted for 51,018,207 barrels of oil within the review period. In the same vein, marginal field operators and independents produced 55,739,537 barrels of oil within the period.
Source: THIS DAY