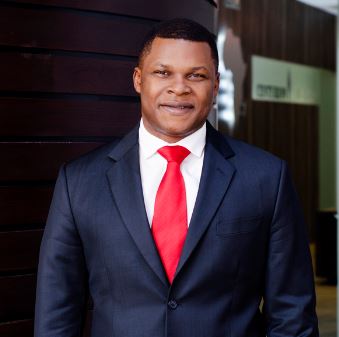 Post COVID-19: Opportunities abound in other African Countries – Ayuk  
By Ikenna Omeje
A legal expert on structuring, local content, documentation and negotiation of oil, gas and petrochemical transactions, Dr. NJ Ayuk, has enjoined Nigerian oil and gas services firms to take advantage of opportunities in Equatorial Guinea, Mozambique and other Africa countries post COVID-19.
Ayuk who is the Executive Chairman, African Energy Chamber, Equatorial Guinea, gave the charge on Wednesday, during a Webinar hosted by Majorwaves Energy Report, with the theme; "Optimising Local Content through Regional Integration in a post COVID-19 Africa."
Elaborating on the importance of regional integration in post COVID-19 Africa, he noted that the African Continental Free Trade Agreement (AfCFTA) has a pivotal role to play but bemoaned the difficulty it will face if the local content laws of participating countries were not harmonised.
"Nigeria for example, has competent services firms but finds it difficult operating in fellow African countries because of local content laws" he said while urging Nigeria to lead the campaign for regional content law.
According to him, "In the last two years, there has not been any major project in Africa." He then called on Africa oil producers to make their fiscals competitive, so as to attract big projects.
The AEC Chairman also noted that equity investment will not be in the best interest of African countries in the oil and gas industry post COVID-19.
He lauded the Nigerian Liquefied Natural Gas (NLNG), describing it as one of the most successful LNG in the world.
The webinar graced by stakeholders of the oil and gas sector across Africa as panellists was aimed at identifying opportunities across Africa for built capacity and capabilities; the flow of capital, formation of JV towards big ticket projects; finding practical solutions to challenges with integrating businesses across national boundaries; optimising bi-lateral and multilateral trade agreements across regions; leveraging technology in a post Covid-19 era across the continent; and comparing National Content legislation of individual countries and provisions for collaboration and dispute resolutions.