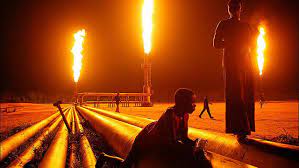 Platform Petroleum Targets Zero Gas Flare Status By 2021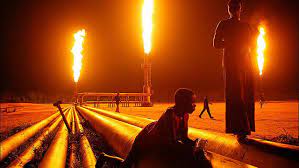 By Oluwatoyin Bayagbon 
Indigenous oil and gas firm, Platform Petroleum Limited, has set a year-end target to achieve zero flare status in its gas operations.
A breakdown of the data obtained from Nigeria's Gas Flare Tracker, reveals that 452.5 million standard cubic feet (SCF) of natural gas was flared in the country- both onshore and offshore- between January and December 2020, a significant decrease from an estimated one billion SCF flared two decades ago, in 2002.
The Gas Flare Tracker is an online environmental monitoring tool launched by the National Oil Spill Detection and Response Agency (NOSDRA) in 2019 to monitor oil spills and track gas flares in the Niger Delta region.
The federal government had last month, announced its plans to grant 45 gas flare licenses to qualified bidders before the end of June under the Nigerian Gas Flare Commercialization Programme (NGFCP).
But speaking with Majorwaves Energy Report during the Nigerian International Petroleum Summit in Abuja, John Anim, Acting Managing Director (MD) of the company, said that deliberate efforts were made to utilize over 80% of the gas produced from its Egbaoma Field, situated in OML 38 (Oil Mining Lease) in the northern onshore Niger Delta.
"The latest achievement or development we have is on the gas flare down project. We have been able to mobilize gas facilities and by last year November we installed the project that has made it possible for us to eject more than 80% of the gas we are currently flaring into the OB-3 (Obiafu-Obrikom-Oben) gas pipeline. So, over 80% of the gas we are producing in the field is completely utilized, thereby driving down our gas flare rates. For the remaining less than 15%, we are putting machinery in place to ensure that by the end of this year, we should be able to achieve zero flare status," he said.
According to Anim, Platform Petroleum has contributed largely to the supply matrix of Nigeria's domestic gas market while remaining committed to local content development through Joint Ventures and collaboration with indigenous firms.
"We are using our gas in the field to power facilities, but for the remaining one, we have different offtakers like Power Gas who takes the lean gas, compresses it into bullets (cylindrical storage tanks) and supplies to big companies. Then we also have the remaining one going into the pipeline which is being taken by NGMC (Nigeria Gas Marketing Company) and it goes into sales for the power plant. So, as it is, the gas we are producing from the field is supplying the domestic market," he continued.
"In 2003, when we successfully got the farm-in agreement with Shell the previous operator, in the course of raising funds to develop the field, we divested 40% percent of the asset to Newcross. That is how they became our Joint Venture (JV) partner. So, we are actually operating this Egbaoma Field as a Joint Venture business. That is two indigenous companies that collaborated to achieve success and we have recorded this success in many ways. For example, if you look back to 2010 when Shell started the divestment of their onshore facility, Platform and Shebah (Shebah Exploration and Production Company Limited) collaborated, leading to the emergence of Seplat (Seplat Petroleum Development Company), which is one of the big independents today. That is how Platform, like the name implies, is a springboard for many other companies and we look forward to having many other big companies emerging from Platform."
The Platform Petroleum acting MD said the company is primed to take advantage of Nigeria's "decade of gas" and is building capacity in that regard.
"Before now, we were targeting and harnessing the oil reservoirs. But with our capacity now to convert the gas we are producing to revenue, instead of flaring, the focus on the company now is to tap into all the gas resources and reserves and transform it into wealth," he said.
"One of the strategies of the company is to look into assets that have gas and see how we can harness them, direct them into that field, because that area around Ukwuani local government- between Umutu and Abraka- is beginning to turn into a gas hub, with different companies coming up.
"It is the presence of Platform, trying to develop that field, that has led to the emergence of that place as a gas hub. Paying a visit to that place, you will see what indigenous companies have done. Egbaoma Gas is one of the vehicles for the gas utilization project."
Platform Petroleum is a marginal oil field company that commenced operations in 2001 and was eventually assigned the Egbaoma field in 2003/2004 after a successful bid round by the federal government.