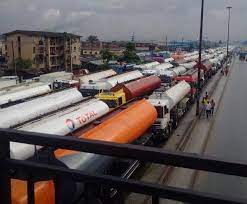 Petroleum Tanker Drivers Threaten to Withdraw Services From May 1 Over Safety Valve Installation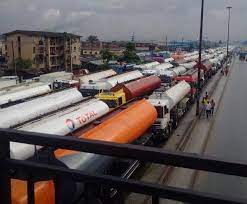 By Ikenna Omeje
The Petroleum Tanker Drivers, an affiliate body of the National Union of Petroleum and Natural Gas workers (NUPENG), has threatened to withdraw their services from May 1, 2021, over the Federal Government delay in enforcing mandatory installation of safety valve on petroleum tankers.
The Drivers said that despite several engagements with various stakeholders, the Federal Government has not been able to live up to its commitments.
Petroleum tanker explosion has become a recurring decimal in Nigeria. In January, a tanker explosion killed a woman and three children while severely burning 11 others in Agbor, Delta State.
Similarly, early in March, a tanker carrying petrol exploded around an NNPC (Nigerian National Petroleum Corporation) filling station on Alagbole-Akute road, Ogun State, leading to fire outbreak. The explosion in Delta and Ogun states are just examples of series of fire incidents involving petroleum tankers.
Rising from its Executive Council Meeting held in Ibadan, Oyo state on Saturday, the Petroleum Tanker Drivers in a communique signed by its chairman, Comrade Salmon Akanni Oladiti, noted that the installation of safety valve on all petroleum tankers will reduce the rate of fire incidents involving petroleum tankers and save lives of its members.
The Drivers said, "It is in the well informed opinion of the council in session that these safety valves if installed will go a long way in reducing the rate of fire accidents involving petroleum trucks and therefore save precious lives and properties.


"In the light of the above, the Executive Council in session resolved to direct all our members to withdraw their services if installation of Safety valve is not made mandatory in all petroleum trucks with effect from 1st of May 2021, in view of the fact that our members are usually the first casualties in any situation of fire accidents involving petroleum trucks."
The Drivers also gave a 14-day ultimatum, beginning from Saturday, to the Nigeria Association of Road Transport Owners to negotiate the renewal of the Collective Bargaining Agreement for new working conditions for the Petroleum Tanker Drivers..


"The Branch executive council in session therefore resolved that following the continuing agitations of our members and the seeming hesitation of NARTO to negotiate the renewal of the CBA, the branch will no longer be able to guarantee the continued service of our members in the petroleum products distribution across the country if a new conditions of service for Petroleum Tanker Drivers is not provided for in the next fourteen days with effect from today 27th day of March 2021,´they said.

They stated that considering the current economic conditions, the Current Collective bBrgaining Agreement, which has been in operation for the past six years, is no longer rewarding.