Amid 2019 forecast of a global economic slowdown, the gradual growth and influx of electric cars by popular car manufacturing brands, America-China trade war, and Brexit uncertainties, Africa has remained the attractive bride in the eyes of global investors'
A recent study by Reuters showed that, the African continent – specifically Sub-Saharan Africa's economies, will cope with tighter global liquidity this year and grow faster than it did in 2018, albeit at a lacklustre rate compared to the commodity price boom heydays of a decade ago. While global economic wheels are expected to turn slower, Africa economic is expected to gain momentum.
The study, via a poll suggest that Nigeria's economy will grow 2.5 per cent this year and Kenya 5.7 per cent, noting that Nigeria's growth was expected to peak at 2.7 per cent while Kenya was pegged at 5.8 per cent. The West African nation grew 1.81 per cent in the third quarter of 2018 and the latter 6 per cent.
Another poll shows that South Africa would eke out 1.5 per cent growth this year; up from 1.3 per cent in 2017 and the 0.7 per cent estimate for 2018, but a far cry from the over 5 per cent it was running at more than a decade ago. "Despite a tighter global backdrop, we expect the growth recovery in Sub-Saharan Africa to persist, led by improved prospects in Nigeria and South Africa, the region's largest economies,'' Razia Khan, Africa research head at Standard Chartered, wrote in a note.
lieved that Nigeria and South Africa make up almost 50 per cent of Sub-Saharan gross domestic product (GDP) in dollar terms and the World Bank projects growth of 3.4 per cent this year in the region. Some economists said growth in Sub-Saharan Africa would exceed 3 per cent.
"Much of the region will continue to reap the benefits of an earlier turnaround in commodity prices, with oil economies finding some relief in higher oil prices,'' Khan said.
Ghana is expected to cut by 100 basis points to 16 per cent early next year. Another reason Africa's economy will soar in 2019 is strongly linked to activities in 2018 Q4: oil producing countries in the continent such as Nigeria, Gabon, Ghana made announcement to commence licensing bid round. US has become the largest oil and gas producer, and, by 2025 according to International Energy Agency, IEA, almost every fifth barrel of oil and every fourth cubic metre of gas will come from the US. Despite America's strong oil output, with more concentration in shale oil, oil producing countries in Africa are pulling their weight and looking for fresh and challenging fields. Gabon: Gabon launched a licensing round to be governed by a revised petroleum code currently under preparation. Oil minister Pascal Houangni Ambouroue said the round would offer 12 blocks in shallow water and 23 blocks in deep water. Bids are due by 22 April. Roadshows will be held on January 5 in Houston, and ten days later in London. It continues February 19 in Singapore, and rounds up at the African Petroleum Producers Organisation Cape VII conference in Malabo on 1-5 of April.
Nigeria: It deployed a novel, market-based approach to resolving the age-long issue of gas flaring. The Government announced a bid round for uptake of natural gas that is currently being flared in hundreds of sites in the country's Niger Delta basin. The bid round is described as the first of such auction for licensing of subsurface hydrocarbon property in 11 Years. It is expected to attract a minimum of $3.5 billion in investment with an annual $1 billion retun to the federation account. The programme could trigger up to 85 projects and generate approximately 300,000 direct and indirect jobs in total. License winners are expected to take over flare sites, monetise the molecules and boost the micro and macro economy in the process.
"We invite parties interested in participating in the Nigerian Gas Flare Commercialization Programme (NGFCP) to register and apply for the issuance of the Request for Qualification (RfQ) package which will lead to the submission of statements of qualification (SOQs) by interested parties for participation in the programme", the Ministry of Petroleum Resources says in a statement through Justice O. Derefaka, Programme Manager for NGFCP. Listing criteria for the bid, the statement said: "the auction presents a significant opportunity for domestic and international developers alike to participate in the largest market-driven flare gas monetisation program undertaken on this scale globally.
"Bidders will have the flexibility of choosing which flare site(s) to bid for, determine the gas price, and their end-use market or gas product, as well as the technology to be deployed. Interested parties will need to demonstrate project development experience and proposed proven technology which we expect to be in the commercial application. "Additionally, parties will need to demonstrate technical and commercial capacity. Successful bidders will be granted title to the flare gas through a gas sales/supply agreement with the FGN.
Ghana: Previously, Ghana had direct negotiations with oil and gas firms for acreages but decided to launch its licensing round which held on October 15, 2018. It is the first open and competitive bidding round that the country has held, offering three blocks in its offshore Central Basin. According to reports, the licensing round has already attracted interest from major exploration and production firms, which have been conspicuously, absent in Ghana's burgeoning oil and gas sector to date. Initial indications from sources in the Ministry of Energy suggest that BP, ExxonMobil, Total, Chevron Texaco, Rosneft, Sinopec and CNOCC will all be participating in the bidding.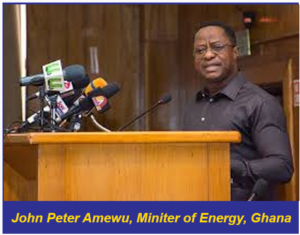 The tender process is specifically focused on expediting exploration activity in the Central Basin. Reports had it that Ghana is calling on firms with the financial capacity and technical competence, coupled with the timescale for work program activity. Fiscal terms, including royalty payments to the government and Ghana National Petroleum Corporation (GNPC) equity, is also an important issue in the tender process, as well as the equity and skills transfer to local partners under the local content aspect. Commenting on the bid round, CEO of Cowry Asset Management Company, Mr Johnson Chukwu said, Sub-Sahara African countries' economic bid round announcements demonstrate the continent's thirst to be competitive in the global economy, noting that there has also been an increased demand in African crude.
"While there is a paradigm shift away from conventional oil, bid round announcement like in Nigeria is focused on flare gas. Gas remain competitive in the entire energy mix,"
Mr Chukwu said.He explained that Angola, Ghana, and Gabon have enacted investor-friendly policies, accounting for huge attraction of major IOCs biding for these countries' oil blocs.
Mega projects on the move
Africa's comeback on the global oil and gas map is not only due to the vast natural resources found in its soil and waters, but also to the continent being home to mega energy projects. On the upstream side, the recent inter-governmental cooperation between Senegal and Mauritania, and BP's FID on its cross-border Greater Tortue Ahmeyim development, bodes well for the future of West Africa's hydrocarbons industry. The project aims at extracting the 15Tcf of gas estimated to be held in the Tortue gas field, located at a depth of 2,850 metres. However,the ability of both Senegal and Mauritania to work out their differences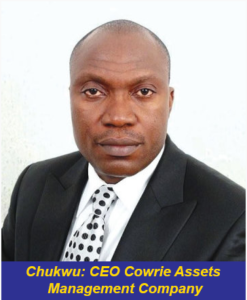 to ensure a more sustainable development of their offshore reserves and facilities around the MSGBC Basin is a factor to watch out for. Africa's mega gas projects are not the sole property of the continent's West coast, with Mozambique moving forward with two landmark projects putting the Southern African nation on the global LNG map. Following the launch of the Coral South FLNG project by ENI in June 2017, a FID is now expected in the coming months for the Anardarko-led Mozambique LNG project, an onshore LNG development initially consisting of two LNG trains totaling 12.88MTPA to export the gas extracted from the offshore Area 1, estimated to contain a whooping 75Tcf.
Sub-Saharan Africa's biggest petroleum producer; Nigeria, is also moving forward with massive oil development projects in 2019. Last year already saw the launch of Total's $3.3bn Egina FPSO, where production officially started in the first days of 2019 and is set to peak at 200,000 bopd. FID is now expected on Shell's Bonga Southwest offshore field early this year, a multi-billion-dollars development whose production is expected to reach 180,000 bopd. Only last month, the Shell Petroleum Development Company of Nigeria Limited (SPDC) and its partners, Nigerian National Petroleum Corporation (NNPC); Total Exploration and Production Nigeria Limited (TEPNG); and Nigerian Agip Oil Company Limited (NAOC), announced the Final Investment Decision (FID) on the Assa North Gas Development Project in Imo State, eastern Nigeria worth over $4bn. At peak production, the project is expected to produce 300 million standard cubic feet of gas per day.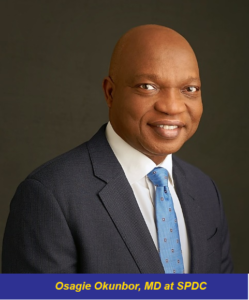 Final Investment Decision (FID), on deepwater Zabazaba development project worth over $13.5bn is expected to be finalized before the end of this first quarter. The oil and gas field is jointly being developed by Eni's Nigerian subsidiary, Nigerian Agip Exploration, NAE, and Shell Nigeria Exploration and Production Company, SNEPCO. Another project worthy of note is the train 7 expansion of Nigeria's LNG project worth over $7 billion expected to get back on course within the first quarter of this year as NLNG seeks to expand its operations and increase its production capacity from 22 million tonnes per annum (MTPA) to 30 MTPA.
Demand for African Crude
From Europe to Asia with exception of United State, demand for Africa's crude oil is on the rise. For instance, the demand for Nigerian crude by European customers is currently boosting market activities in West Africa, and this is expected to increase given the forecasted increase in demand for energy in Europe While Europe is eyeing Nigeria's crude, China, once big buyer of Nigeria's crude has found new interest in Angola. A drop in freight rates for shipping West African crude to China is partly behind the pickup, but predominantly, it is the so-called teapots that have started stocking up again after a pull during December, traders said. A shortage of distillate-rich crudes in the Mediterranean, because of the drop in Iranian exports following United States sanctions has redirected some supply of the likes of Urals, Azeri, or Caspian Pipeline Consortium (CPC) away from northwest Europe, which boasts of a number of refineries to Nigerian grades.
Qua Iboe has changed hands at a premium of $1.75 to dated Brent this week, its highest in months, while supply of similar grades such as Forcados and Bonga were said to be virtually sold out. Nigeria's Minister of State for Petroleum Resources, Dr. Emmanuel Ibe Kachikwu said the country will be producing 1.78 million barrels of crude oil per day (bpd). Kachikwu added that the country was expecting output from Egina oilfield to reach 150,000 bpd by the end of the month which could boost total production. "The work that we have at the ministry is to determine what component of that 150,000 barrels is pure crude and what is condensate.
"If it is pure crude it raises certain other implications in terms of the OPEC quota. If it is condensates then obviously, we smile."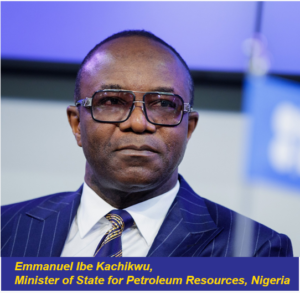 "If it is pure crude it raises certain other implications in terms of the OPEC quota. If it is condensates then obviously, we smile." With production cuts agreed by the Organisation of the Petroleum Exporting Countries, OPEC, Nigeria's output has been around 1.74 million, excluding extremely light oil known as condensates. The minister said Nigeria produced condensates of 350,000 bpd. Kachikwu has said Nigeria aimed to produce 2.2 million barrels in 2019.
Expected Slump in Global Economy
A contrary trend is expected at the global level. After seeing a growth of 3.8 percent in 2018, UBS said in its outlook for the year ahead that it expected global economic growth to slow to 3.6 percent in 2019. It believes the global economy has passed its peak and faces a slowdown driven by trade disputes and higher interest rates. "The decline in global growth will mean a weaker tailwind for global markets, which could begin to anticipate an end of the economic cycle as 2019 progresses," the investment bank said.
It also gave an exception by saying, "We expect robust growth in firms exposed to secular trends like population growth, aging, and urbanization.
The Organisation for Economic Cooperation and Development (OECD), which advises many of the world's richest economies, recently said it has cut its 2019 global growth forecast to 3.5 percent from 3.7 percent as predicted earlier. The OECD also warned that if the United States were to hike tariffs to 25 percent on all Chinese imports, as Trump has threatened, the world economic growth could fall to close to 3 percent in 2020. US President Donald Trump slapped tariffs on many trade partners and escalated a tit-for-tat dispute with China.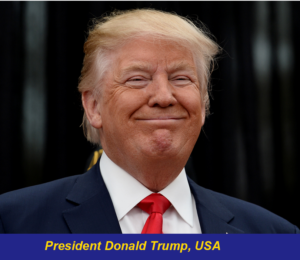 The growth slowdown is expected to be worst in non-OECD countries, with many emerging-market economies likely to see capital outflows as the US Federal Reserve gradually raises interest rates.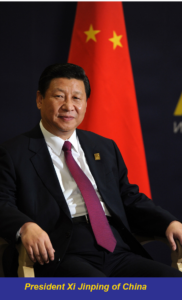 The OECD cut its outlook for countries at risk such as Brazil, Russia, Turkey and South Africa.OECD chief Angel Gurria said, a full-blown trade war and the resulting economic uncertainty could knock as much as 0.8 percent off global gross domestic product by 2021, the OECD estimated. Trimming China's forecast, OECD said its growth would slow from 6.6 percent to a 30-year low of 6.0 percent in 2020 in the face of higher US tariffs. It warned that "a much sharper slowdown in Chinese growth would damage global growth significantly, particularly if it were to hit financial market confidence".
Africa's Legal frame work, policies, Infrastructures
Regardless of the bottle-neck situation around Nigeria's 17-year-oldPetroleum Industry bill which has not become law, investor and multinationals are defying the odds, taking risk to invest scarce resources in challenging terrains. In spite of the patronage by multinationals and international oil companies, the level of investment could still be better. The Civil Society Legislative Advocacy Centre (CISLAC) expressed disappointment at the president's refusal to assent to the bill and urged him to re-think his decision in the interest of the nation. In a statement signed by its executive director, Auwa Ibrahim Musa, the Centre said it was unfortunate that the President refused to assent to the bill in spite of his promise to reform the country's oil and gas sector. CISLAC, according to him, sees the bill as a tool for addressing corruption in oil and gas sector. The Centre expressed shock that after all the efforts, time and cost incurred in the passage of the bill,
the sector is back to where it was 17 years ago. Speaking to the losses attributed to the absence of an unto date regulatory law in the sector, the statement said, "CISLAC finds it worrisome that in spite of the established losses the country incurs due to the absence of this law, which among other sources, the NEITI put at $200 billion yearly, and another $15 billion yearly in fresh investments, the President did not consider it a matter of national importance to assent to the bill.
"CISLAC considers this refusal to assent as a big failure on the part of this government and a lost opportunity to reform the sector and transform to meet up with global standards."
On its part, the Nigeria Natural Resource Charter (NNRC) has renewed its efforts to drum support for the national assembly and the presidency to take another Look at the bill. According to NNRC, the PIGB provides a strong governance basis which would help mitigate environmental harms. Mr Bank-Anthony Okoroafor, Chairman of Nigeria's foremost oil and gas industry advocacy body, PETAN (Petroleum Technology Association of Nigeria) noted with regret that Nigeria missed a golden opportunity for not passing the PIB much earlier when oil prices were high and global investors scrambled for safe havens to invest. He urged the institution of government to come together and resolve the differences in opinions, stating that the objectives of the PIGB and the entire PIB, were to enhance exploration and exploitation of petroleum resources, to significantly increase domestic gas supplies especially for power and industry, to create competitive business environment for the exploitation of oil and gas, to establish fiscal framework that is flexible, stable and competitively attractive, to create commercially viable national oil company, to create strong and effective regulatory institution, to promote Nigerian content and to promote and protect health safety and environment. Johnson Chukwu explained that without PIB or the PIGB, major projects have be executed in the country's petroleum industry, sighting the Egina oil field and vessel, (FPSO) as an example.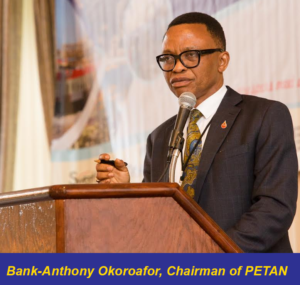 He noted that other IOCs have taken similar giant strides embarked upon by Total with Egina field, saying "other projects are coming onstream without the complete PIG. This shows investors are not waiting on the government but this does not necessary mean that the right thing should not be done. Friendly policies are required to attract investors and allow existing ventures to strive." Since taking office in the summer of 2017, Angolan President JoãoLourenço has been implementing a bullish reformist agenda which is drastically transforming the governance of the country's oil & gas sector. Angola is reforming fast, but will market forces allow changes to happen at that pace and yield the results that the government is looking for?
While international investors seem to think so, with Total and BP signing major agreements to boost their Angolan operations over the past few months, 2019 will tell if the international oil industry is being convinced of Angola's return as a competitive African frontier or not.
To showcase the work being done by Sonangol and the Angolan government to generate more investment in the country's oil & gas industry, Angola is backing up an international conference being organized by Africa Oil & Power in Luanda on June 4-6, 2019, where it will be launching the Angolan Marginal Field Bidding Round. This will be the first official investment roadshow organized in Angola under the current administration, and one that is set to unveil a new set of reforms and investment commitments.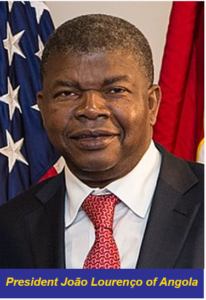 With Uganda set to join the club of African petroleum producers by the early 2020s, efforts are on the way to develop adequate infrastructure for the evacuation of oil that will be produced from the Lake Albert Basin. The project seemed to be positively moving forward when Uganda and Tanzania exchanged the inter-governmental agreement for the 1,443km East African Crude Oil Pipeline in May 2017. However, the partners in the pipeline's construction, French major Total, China's CNOOC and Tullow Oil, are yet to make a final investment decision on the project. Meanwhile, the Host Government Agreements are to be signed this January, but delays in concluding the pipeline's financial deal have already pushed back Uganda's oil  production ambitions from 2020 to 2021. The pipeline is crucial for the further integration of the East African community and to set a positive record of joint planning, financing and implementation of landmark energy projects in the region.
2019 Outlook
OPEC and some non-OPEC oil ministers met in Vienna in December 2018 and agreed to curb their output by 1.2 mb/d in order to address growing surpluses in the market. The agreement aims to achieve relative stability and to bring the market towards balance. So far, the Brent crude oil price seems to have found a floor, remaining close to $60/bbl much where it was when the ministers met. Cooperation between Russia and Saudi Arabia is now the basis of production management with these two countries having a large capacity to swing output one way or the other. For them, prices falling further would place their budgets under great stress. For non-OPEC supply, IEA has revised their growth forecast for 2019 down by 415 kb/d, partly due to expected cuts from Russia agreed in December 2018, and to lower growth in Canada. The serious build-up of stocks arising from logistical bottlenecks in Alberta led the provincial government to act very decisively to curb output.
Future of Oil, Energy Demand
World oil production is expected to soar to new records over the next five years, as a dramatic expansion in demand from airlines offsets the arrival of electric cars, according to a report from OPEC.
In a forecast that will dismay environmentalists – and which questions the theory that oil company reserves will become "stranded assets" – OPEC's annual report significantly revised production estimates upwards. Most of the production increase will come from countries outside OPEC, led by explosive growth from frackers in the United States, with China and India leading the increase in demand. OPEC expects global oil demand to reach nearly 112m barrels per day by 2040, driven by transportation and petrochemicals. Despite concerns about its impact on climate change. OPEC estimates that coal usage in the OECD countries will plummet by a third by 2040, but it will increase by 20% in developing countries to reach five times the volumes burned in the west due to rising population.
It added that, the world's airlines will be the single fastest growing user of oil, increasing consumption by 2.2% a year on average, to 2040. However, the largest absolute growth is expected to come from road transport. The number of vehicles on roads across the world are expected to leap from 1.1bn now to around 2.4bn in 2040. In its central scenario, OPEC expects just 320m of those to be electric, a number that climbs to 720m in a scenario where battery-powered cars take off rapidly.
It said that if the higher prediction for electric cars came to pass, oil demand would only slip slightly to 109m bpd rather than 111.7m bpd by 2040, the report said. This means continued business for oil and gas firms engaged in Africa, at least in the nearest foreseeable future.
"The decline in global growth will mean a weaker tailwind for global markets, which could begin to anticipate an end of the economic cycle as 2019 progresses,"