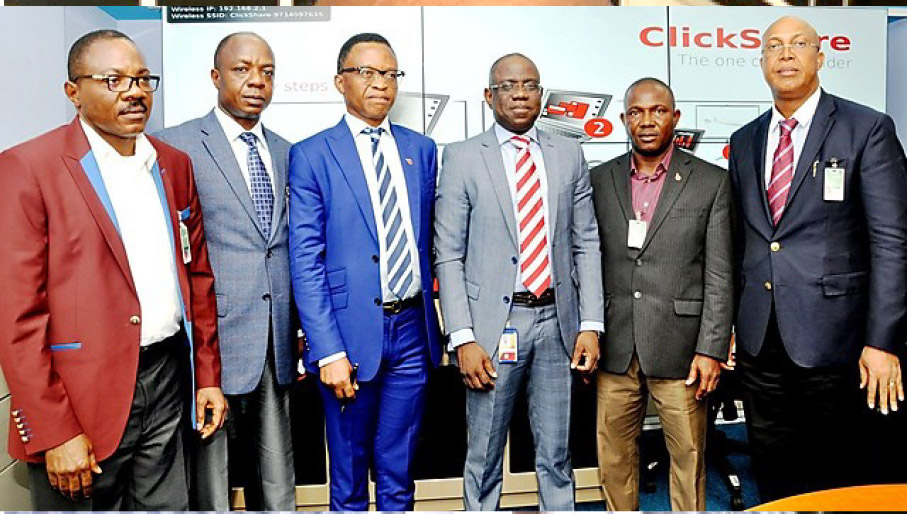 OTC 2019: Nigeria Deepens Preparation for Deepwater Opportunities
…Deliberates On Strategies To Harness Alternative Energy.
By Jerome Onoja (Houston, Tx)
As the Offshore Technology Conference marks its 50th anniversary, the Petroleum Technology Association of Nigeria, PETAN, led Nigerian delegates in discussions at Houston, Texas on how to deepen the nation's wealth from its largely untapped hydrocarbon resources in its territorial waters beyond 1,000 meters.
Following multiple divestments of land and swamp assets by the International Oil Companies, IOCs, indigenous players have grown in capacity to deliver upstream projects. We have seen a growing number of exploration and production companies owned by Nigerians. More assets are still being divested in a synchronized move by the IOCs, as they seek better rewards in reserves, moving further away from the shores into the blue ocean.
The conversation on PETAN's panel session, held on the sidelines of OTC 2019 was tagged "Deepwater Operations in Nigeria: The Journey so far". Panellists identified typical challenges with exploration activities in the deepwater space and proffered practicable solutions, urging the regulators, operators, service companies and investors to take advantage of the opportunities it presents. Some of the solutions to making the nation's deepwaters attractive is having the right fiscals; clearing all uncertainties around government regulations, in particular, the pending Petroleum Industry Governance Bill and three other bills covering host communities (PHICDB), fiscals (PIFB), and administration (PIAB).
It was noted that the pace of development of Nigeria's deepwater dipped due to uncertainties around regulations which first reared its ugly head shortly after the nation took delivery of the Bonga deepwater project. This unfortunate imbroglio led to Brazil overtaking Nigeria. Today, Brazil boasts of 45 FPSOs while Nigeria trails far behind with 8.
Speaking to newsmen prior to the panel session, Mr Bank-Anthony Okoroafor, –Chairman of PETAN said, it was high time Nigerians began to count months and years to a period when a complete FPSO would be manufactured in-country. While he applauded Total E&P for the feat it achieved via the Egina deepwater project,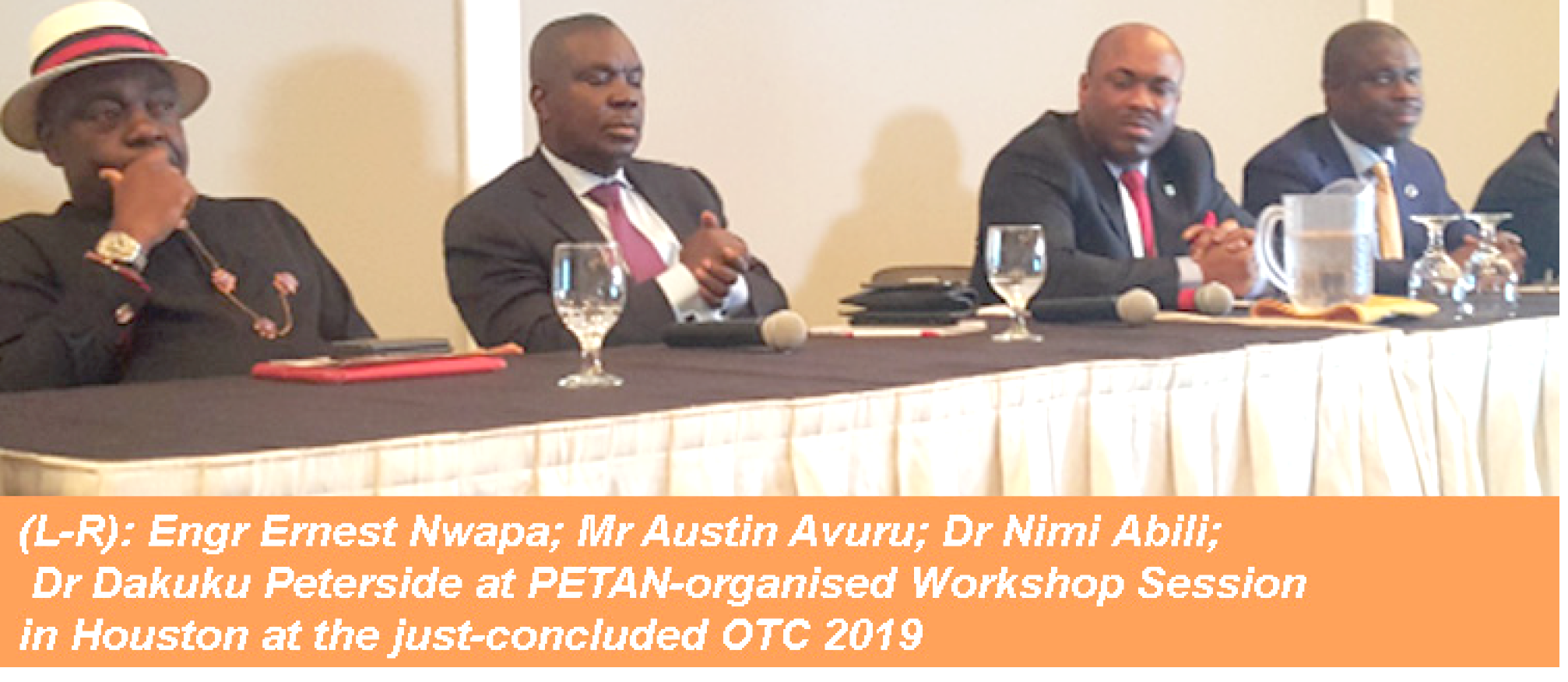 in securing an unprecedented level of local content contribution, and the topside integration in Nigeria, he insists that more can be done.
"The theme for this year's panel session is deliberate! Let's get the deepwater adventure right," he said.
"Total has set a benchmark, other IOCs should endeavour to maintain or surpass the standard," he urged. "Future projects should be better than this. In fact, I eagerly look forward to seeing the complete integration of the hull side in Nigeria; and after that, a complete FPSO, from scratch to finish," he quipped. Consistent with a regular upstream exhibition, Nigerian companies displayed already deployed technologies, while others sought for partners with leading technology firms across the entire value chain.
Mr Emmanuel Onyekwena, the Managing Director of Tolmann spoke at his exhibition booth about simplifying the training process for BOSIET by applying digitization to the delivery of the training session as developed by OPITO. He noted that, "This innovation has seen a drastic reduction in the time spent on training, from three days to a single day for BOSIET. It also comes with a 40% reduction in the cost".
Concerning technologies, he stated: "Our latest technology on display here is the Modular Fire Fighting Emergency Response which helps mitigate fire on offshore platforms". In the same vein, Lynkpetro had its Remote Operated Vehicle for display at its stand. Explaining the importance of ROV, the Managing Director Mr Ebere Chimezie stated, "ROVs are one of the most important deep sea equipment which is a lot cheaper and easier to maintain". He added, "I know how difficult and dangerous the deep offshore terrain is for divers. The advent of the ROV is a game changer for us. It enables the construction and maintenance of underwater facilities. We use it for inspection. And I tell you, 95% of what divers do has been replaced by the use of ROV, even at the fraction of the cost, better precision, and better timing!"
With a resolve to deepen commitment in exploring deepwater opportunities, delegates still took turns to bare their thoughts during the PETAN Workshop that x-rayed the growth of renewables. In a session themed, "Global Energy Transformation – The Effect and Future of the African Oil Industry and Economy", it was agreed that African countries should brace up for an energy future where renewables will replace fossil fuel. It was also a wake-up call for petroleum exporting companies to intensify their activities and optimise the use of the finite hydrocarbon resource. Until 2050, a projected time when renewables is expected to surpass hydrocarbon in contribution to the global energy mix, producing countries were encouraged to use proceeds from crude oil as catalyst to spur rapid economic growth.