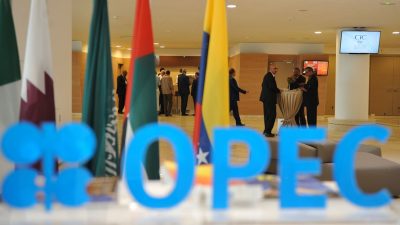 OPEC+ Spit Fire Over Non-compliance By Members on Production Cut
OPEC+ is spitting fire over the non-compliance of production cut by members as agreed couple of months back. This is not unconnected with the alarm raised in some quarters that Nigeria and Iraq are guilty of this non- compliance of the production cut agreement by members.
Saudi Energy Minister Prince Abdulaziz bin Salman on Monday insisted that those members that failed to conform to the OPEC+ deal in May and June should compensate with extra cuts from July through to September.
Nigeria and Iraq were accused last month of non-compliance by members. However, Nigeria's Petroleum Resources Minister, Timipre Sylva had debunked the claims saying Nigeria has made concerted efforts to adhere to this commitment and will continue to do so unequivocally.
"Based on current NNPC data, Nigeria reduced its current production in May 2020 to 1.613 kbd. The difference between its reference production of 1.829 with its May 2020 production figures is 216 kbd.
"This represents compliance of about 52% as opposed to the 19% reported by Thompson Reuters (TR). Pertinent to note is the figures reported by TR include Agbami and Akpo condensate streams which are classified as condensates and thus excluded for quota purposes" he said
Sylva said that It is worthy to note that current daily crude oil production is well below the period commitment level of 1.412 million barrels per day and will translate to full compliance by end of June 2020.
"Nigeria will continue to fully comply with the agreement and look forward to improving on its compliance levels for the lifespan of this historic intervention by OPEC+" he pledged.
But Saudi Arabia and non-OPEC leader Russia insisted on Monday that the success of the energy alliance's latest production cuts relies on all members complying with the terms of the deal.
Russian Energy Minister Alexander Novak however noted that the level of compliance generally is commendable.
"I can say that overall conformity levels are extremely high, considering the magnitude of the cuts and how bad the situation is. We have spent a lot of time discussing full conformity and how this will be compensated because the success of the deal and the success of our efforts rests on all countries doing their part" he reiterated.
Oil prices have surged since some of the major producers brought in a production cut of 9.7 million barrels per day from May 1. This was done to encourage price increases for crude oil globally at a time when the coronavirus pandemic had led to an unprecedented demand shock in the markets.