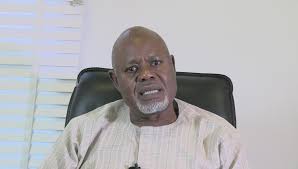 Onne Shipyard to create more than 1000 jobs – Ogbeifun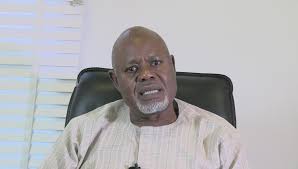 Daniel Terungwa
The Chief Executive Officer of STARZS Marine and Investment, Engr. Greg Utomwen Ogbeifun has said 1,000 people would be initially employed at commencement of Onne Shipyard.
The nation's foremost shipping mogul in Lagos, expressed hope that the shipyard would translate into a positive multiplier economic effect once fully on board as it would attract ships from other countries in Nigeria.
He noted that Nigeria, through the Nigerian Ports Authority (NPA), Nigerian Maritime Administration and Safety Agency (NIMASA), in tandem with stakeholders in the nation's shipping as well as the Oil and Gas industries, is working assiduously at ensuring the country acquires vibrant shipyard, anchored on Private sector initiative.
"This facility is expected to employ about a thousand people at commencement, direct labour and maybe about five thousand multiplier effects. It's going to bring about skill transfer for the country.
"We have decided that we were not going to stop with ship repairs. One of the cardinal requirements of the Cabotage Act is that ships operating in Nigerian waters have to be built in this country," he said.
Ogbeifun stated that for a ship to be built in country, shipbuilding facility is required; and as a result, two shops for new shipbuilding have been incorporated with each having the capacity of taking a maximum length of 65m, this means 99% of the ship operating upstream of the oil and gas industry can actually be constructed in Nigeria.
"If we speak to an agency like Nigerian Port Authority, you will find out that majority of the ships they own, tugs in particular were built by Damen Shipyard in Holand. If you have this facility here, chances are that NPA for example will like to build their ships here. It is an opportunity for everybody, both indigenous and foreigners.
"Just like Nigerian ship owners take their ships out of the country to go to places like Abidjan, Las Palmas, Thelma, sometimes as far as South Africa, Namibia to carry out ship repairs, ships in other countries will also come into this country to patronize this facility, both for the new building and for the repair he said.
STARZS Marine and Investments together with NIMASA, and other stakeholders recommended increasing the length of the lifting capacity from 90 meters to 120 meters in order to accommodate some of the coastal tankers that fall within.
The Managing Director, Nigerian Ports Authority (NPA) Hadiza Bala Usman, while receiving the team, pledged support for the project, stating that she would work relentlessly to ensure actualization of the project.
Engr. Ogbeifun said the company has engaged the services of consultant to help in the process of procuring the transaction advisor.
"RMP was put together detailing what the work of the transaction adviser is supposed to be: which is to start with us from where we are, develop the detailed design, develop the outline business case, get involved in the full business case, procurement of ABC contractor that will do the construction, identification of the international company that will partner to work with us in the operations up to commissioning, including funding structure and helping to raise finance for this project. All these are part of the responsibilities of the transaction adviser," he said.