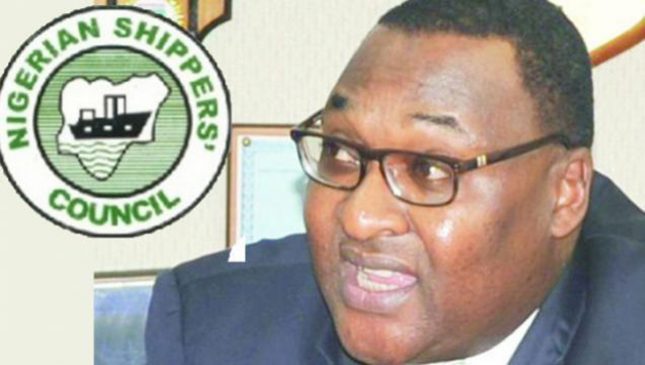 NSC urges connectivity, modernisation in transport system
Bello said this in a keynote at the maiden National Transportation Summit organised by the Chartered Institute of Transport Administration in Nigeria(CIoTA), on Tuesday in Abuja.
The theme of the event is "Unlocking the Potentials of Transportation for Sustainable Development''.
According to Bello, it is also important to ensure the use of modern technology to fast track the nations transport system to enable it compete with the global trends.
"If you have modern transport system, it will affect your economy, if you have outdated infrastructure, your economy will be sluggish and it will not grow.
"The growth of your economy depends on the modernity of your transport infrastructure; we have not been able to do that for a long time because we don't have professionals running the transport system.
"So, we want the institute to look at the economy seriously and situate transport within that contextp such that if we have a dry port in Kaduna, it should bring economy to the door step of the people.
`We have lost billions of dollars to freight; imagine what this country would have become if we owned the freight we are paying for crude oil.
"If we want Nigeria to work, there is no place to look at than transportation. It is important that we adjust our transport system to the current trend,'' he said.
According to Bello, lack of transport infrastructure in the country has pushed the cost of production by 45 per cent.
He said:" The cost of doing business in Nigeria and connectivity of pipeline, inland waterways, railway and air transportation are critical.
"The port in Baro must be able to speak to the Inland Dry Port in Kaduna. Nigeria's transportation system lacks connectivity.
"UNCTAD scored Nigeria very low over lack of connectivity. We want CIoTA to take over and to concentrate in making things better; they should begin massive advocacy by ensuring transport policy for integrated infrastructure."
Bello explained that there was massive distortions in the transport system which, according  to him, is not good for a country that wants to diversify its economy.
He urged the institute to concentrate on formulating a transport policy and work with key stakeholders to ensure integrated infrastructure in the country.
"What we want is multi-modalism, but we need inter-modalism more, where goods are brought by sea by the ship, offloaded and taken by the train or inland waterways.
`There must be a policy that certain percentage of goods must be carried by inland waterways, road, pipeline and a majority by rail.
"If we have the pipeline, why will tankers go to Apapa? We have chaos, indiscipline in Apapa and the port is presently overwhelmed. That was why we said that the NPA should own the whole of Apapa,'' Bello added.
In his goodwill message, the Managing Director, Nigeria Water Ways Authority (NIWA), Mr George Moghalu, urged the institute to partner with various strategic stakeholders to drive the sector.
Moghalu expressed optimism that the institute would ensure ways of expanding the transportation footprint across the country.
He said:"This summit should offer the opportunity to all stakeholders in the sector to discuss and generate ideas  to enable a more efficient transport management and administration in Nigeria.
"Stakeholders should, at this summit, network and share informations on ways of unlocking the potentials of the industry for sustainable development.
"Also, practical solutions should be proffered and factored into government policies and programmes to improve the sector, create jobs and further grow the Nigerian economy," he said.
The  three-day event was attended by various key stakeholders in the transportation sector.