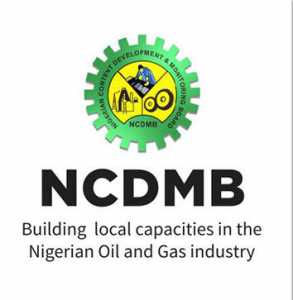 NOGAPS to accelerate Oil & Gas hub in Calabar
The Executive Secretary of the Nigerian Content Development and Monitoring Board (NCDMB), Engr. Simbi Wabote has asserted that the ongoing development of the Nigerian Oil and Gas Park Scheme (NOGaPS) in Odukpani, Cross River State will lead to the emergence of a vibrant oil and gas hub in the Calabar area. He said this recently during a facility visit to Ibafon Tank farm located at the Free Trade Zone in Calabar.
He stated that the visit was meant to assess the opportunities of the free trade zone vis-à-vis the oil and gas park, where most businesses would want to set up facilities and take advantage of the incentives that are obtainable there. He further indicated that the Board had been in talks with Ibafon Oil on their potential ten thousand barrels per day modular refinery.
"The Board is assessing the opportunities within the hydrocarbon value chain from the upstream to the downstream to see areas it can support local players to take advantage of some of the objectives and lofty programs of the NCDMB", the Executive Secretary said. According to him, Calabar as the hub for petroleum products supply to the South-East and South-South geopolitical regions makes it expedient on the Board to synergize with the NNPC and other stakeholders.
In an earlier presentation to the Executive Secretary, the Depot Manager of the facility, Mr. Owolabi David indicated that Ibafon Oil Refining FZE intends to construct a ten thousand barrels per day modular refinery in conjunction with existing Ibafon Oil Limited Calabar depot. He hinted that the existing tank farm facility has available land that can be utilized for the proposed modular refinery, with Qua Iboe crude selected as the preferred feedstock. He however, stated that though the refinery design will allow for a range of crude types to be processed, Bonny Light crude will serve as a secondary or substitute feedstock.
In a related development, the Executive Secretary visited the NOGaPS site at Odukpani, Cross River State to assess the extent of work done in the first phase of the project. He expressed satisfaction at the quality of work done and commended the contractors, Messrs Megastar Technical and Construction Company Limited and Faithplant Global International Services Limited for their commitment in successfully completing the perimeter fence and sand-filling respectively.