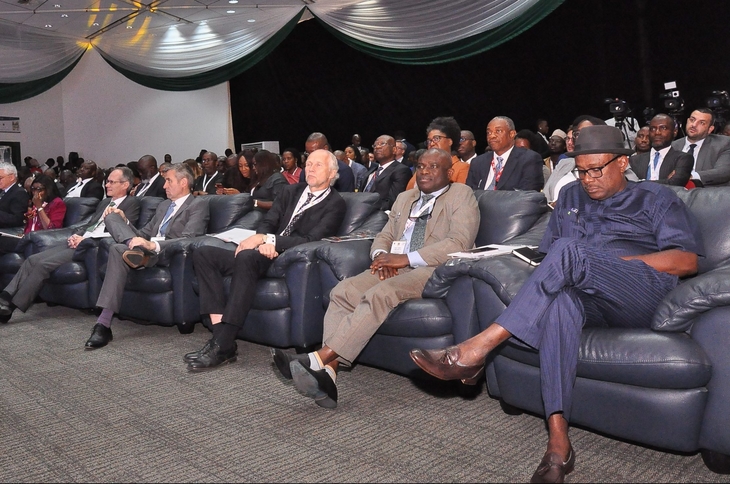 NOG2021: Infrastructure, pricing to develop domestic gas market, deepen utilisation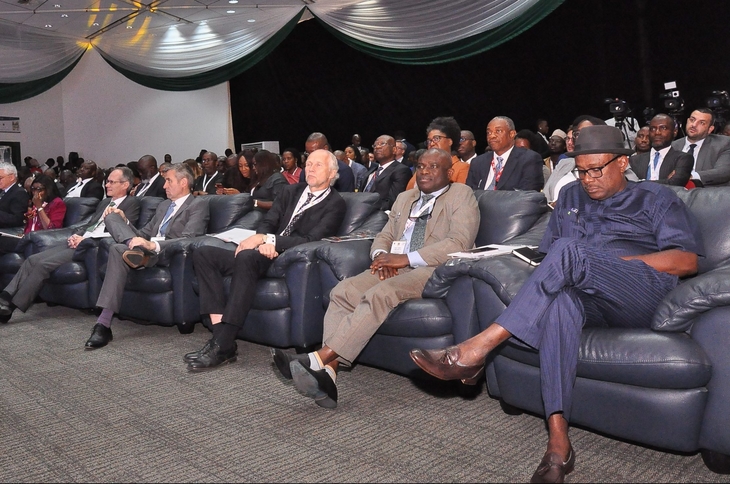 Gas supply to Nigeria's domestic market has more than ever, become a burning topic with the federal government's decade of gas declaration in March 2021. With this,arguments for increased domestic demand of natural gas as a priority over exportation hold sway.Subject matter experts have said the success picture of optimal natural gas utilisation for the domestic market entails devising strategies for conversion via several options such as gas to power, gas to liquid, or even feedstock for petrochemical industries for economic and environmental benefits.
Despite its growing importance and obvious benefits, several factors ranging from inadequate infrastructure and lack of an enabling regulatory framework to incentivize investors have hindered domestic utilisation of gas at optimal levels.
Stakeholders in Nigeria's energy industry have therefore reiterated the need for government to set the path straight towards executing its gas masterplan and achieving its goals of deepening gas penetration in-country.
Speaking at a strategic panel session at the 20th Nigeria Oil and Gas Conference in Abuja which held between July 5th and July 9th, 2021, the stakeholders representing both the public and private sector, itemized some quick wins for the nation's growth and development.
Pointing to infrastructure as a gamechanger for the industry, Yusuf Usman, Chief Operating Officer- Gas & Power, at the Nigerian National Petroleum Corporation (NNPC) said that the federal government was poised to increase momentum in the area of pipeline infrastructure to meet up with growing domestic demand.
"We are looking at the decade of gas to deliver about 10 Billion Cubic Feet (BCF). Pipelines as we all know is the key enabler for creating a market for gas," he said.
"The Nigerian Gas Masterplan enables us to have an infrastructure that will take pipelines across the country… In terms of infrastructure , we have completed the two loops to Lagos which will give me chance to deliver 2.2 BCF. By the time I complete OB3 and AKK, I may be comfortable to deliver about 5 BCF, which is grossly short of the figures we need. What that means is that we need to build more infrastructure to be able to meet up with demand."
Olalekan Ogunleye, Managing Director/Chief Executive Officer, Gas Aggregation Company of Nigeria (GACN), said the organization is open to strategic collaboration in addition to those it currently partners with in the processing, distribution, and trading of gas. He said in the bid to deepen gas utilization in-country, the last 18 months, the GACN has been "focusing on market development, market sounding, market engagement, understanding the potentials, the opportunities and creating partnerships to create even bigger opportunities."
Outlining the role of the Department of Petroleum Resources (DPR) in boosting gas utilisation, Steve Ayuba, Assistant Director at the industry watchdog said over the last two years, the DPR has "evolved into an entity that seeks to create opportunities that cut across the entire value chain of the industry, with close attention to optimal utilization of gas." He said with Nigeria's extensive gas resource base, the department has sought to unbundle the gas value chain into two clear sectors- one being gas for export with its associated values.
"More importantly and going more specifically into the decade of gas, more attention must then be paid into making sure that our domestic economy receives optimal impact from the use of the gas resource that we have," Ayuba said.
"The gas flare commercialization is one of the very clear innovative regulatory measures that the Department of Petroleum Resources (DPR) has taken to ensure that we deepen the use of our gas resources practically to almost the last feet of where gas can be sought."
On the issue of pricing, Ed Ubong, Managing Director, Shell Nigeria Gas and President, Nigerian Gas Association said whereby a regulated pricing regime would force the market to operate sub-optimally, a willing buyer willing seller model would be more appropriate and would benefit all on the value chain.
"The fundamental problem around gas is pricing. Gas is a commodity. Every single person along that value chain is asking the same question. How much do I need to pay, what is in it for me? Ideally for every commodity what you would expect is that you would allow price to be determined by the buyer and the seller. If my price is not right, you walk away. And that is where we are today," he said.
"For this market to transit to where it needs to be, we need to look at how soon we can get to the willing buyer willing seller arrangement. Yes, there could be situations where prices would be regulated in the interim, but even in that scenario, we need to be clear that the regulation is in transition and there is a clear point when this is a commodity discussion around the producers, the transporters, the end-users and even those who consume electricity on a day to day basis… so that people can be clear on what they need to do today and when they will get to a point where they can make returns on their investment.
Maryam Bala Shehu, General Manager Administration, Deepwater Assets at Total Energies Upstream Companies in Nigeria said market development for gas utilization should be taken very seriously with incentives to investors and security risks averted.
"There has to be some incentivization of industries using gas and a lot of awareness creation to enable companies that should normally be using gas but are not using gas. The demand for gas has to increase to also increase production or to enable investments in the upstream segments of the value chain to be recouped on time," she said.
"Rail network development should be optimized and not only focused on passengers but on cargo so that a lot of pressure can be taken off the road and the cargos can transport LNG (Liquified Natural Gas) and CNG (Compressed Natural Gas).
"To further develop the market and encourage the use of gas, it is important that a lot of attention be paid to the security situation in the country so that people feel safe to transport gas to the end-users."
In her submission, Joy Ogaji, Executive Secretary of the Association of Power Generation Companies (APGC), spoke on the challenges with gas to power, and called on the NNPC to take up gas obligations of the power generating companies as it would increase gas supply while also reducing electricity tariff.
" The Power Purchase Agreement (PPA) is the vehicle through which the interconnected stakeholders' interests will be captured. Some of the clauses captured concerns the gas suppliers, especially for the thermal power plants…Only 13% of the gas requirement has been supplied to them (thermal power plants or GenCos)," she said.
"One of the challenges we the Generation Companies (GenCos) are facing is gas suppliers requesting for securitization. We want NNPC who has 60% of the JV (joint venture) to take up the gas obligations of the Generation Companies and we will generate as much megawatts as you want if you are able to consume it or utilize it. That solution has a two-pronged approach. One, it will make gas available for all thermal Gencos to generate unrestrained. Two, it will reduce the electricity tariff as currently, 60% of the generation tariff is a gas component. So, in essence, we are actually debt collectors for the gas suppliers."
Representing Jejin Jeon, Managing Director, Samsung Heavy Industries in Nigeria, David Inglis, its General Manager said the company is eyeing huge investments in gas projects with gas companies in Nigeria.
"Samsung is an open-minded company. We want to meet the right stakeholders, but the conditions should be right. We want to work with Nigerians, in Nigeria for the benefit of Nigerians," Inglis said.
Moderating the panel session, Saidu Mohammed, Board Member, Gas Exporting Countries Forum and Special Adviser on Gas to the Minister of State for Petroleum Resources said the way forward is to sort out the "commercial issues" within the sector. According to him, the gas sector must be in a position to support the power sector to get out of the problems and achieve the goals set for the decade of gas through collaborations and streamlining of Gas Supply Agreements (GSA) and Gas Transportation Agreements (GTAs)