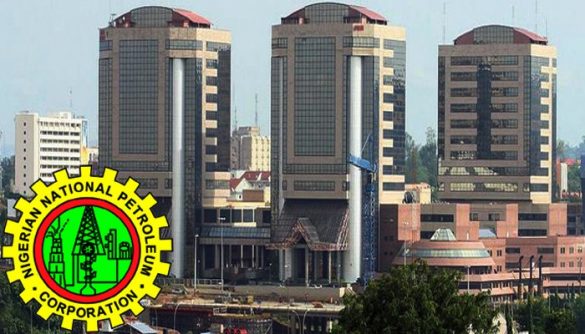 NNPC Shake-Up: New Appointees Take Over Thursday
The expected management shake-up at the Nigerian National Petroleum Corporation (NNPC) is due to happen Thursday, according to an internal memo sighted by THE WHISTLER.
The memo confirms THE WHISTLER's exclusive report titled "Major Shake-up in NNPC, Women Get More Top Posts" published on Monday.
The report had hinted that many top management officers of the corporation were going to move to new positions while some would be promoted in a major shake-up that would take effect this week.
This website had reported that the shake-up would affect mainly Chief Operating Officers, Group General Managers and Managing Directors of subsidiaries.
An internal memo addressed to staff, seen by THE WHISTLER said President Muhammadu Buhari had approved the redeployment, appointment and retirement of some staff as part of commitments to repositioning the Corporation for delivery of the TAPE Agenda and "key strategic priorities."
The memo, which advised all staff to support the newly appointed and redeployed staff, also stated that all handover activities were expected to be concluded by Thursday, 12th March 2020.
According to the memo, staff to be retired with effect from 6th March  are those on Grade Levels M3 and M4 while appointments and redeployments would be into positions on Grade Levels M2 to M4, "where their competences can be best utilized for the benefit of the Corporation and the Nation at large."