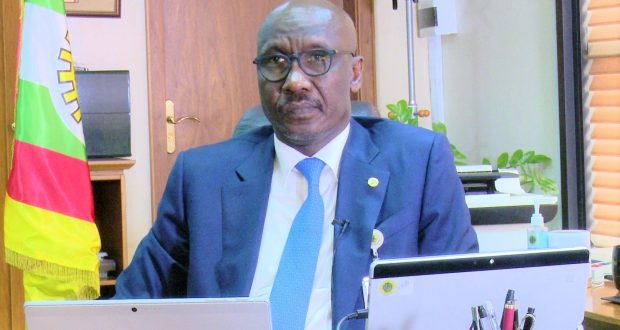 NNPC Raises Yellow Card to Oil Coys Over Cost of Production
The Nigeria National Petroleum Corporation (NNPC) has raised yellow cards to all oil companies over cost of production. The Corporation flashed a $10 per barrel cost of production warning cards to all oil and gas producing companies in Nigeria.
NNPC insisted that any company that refuse to cut down cost to this level will be shown the way out of the industry.
Irked by inflated cost of production by oil companies, the Group Managing Director of NNPC, Mele Kyari fumed over the incessant hype-up of cost by contractors in the oil and gas industry.
Kyari who was the guest speaker, Wednesday, at the third Nigerian Association of Petroleum Explorationists (NAPE), Webinar Series said that he is displeased that contractors keep on building in cost of risk that are not necessary thereby inflating the production cost.
He pointed accusing fingers to Nigerian oil companies that put in place overbloated management structures that impact on the cost of production. However, he noted that in such cases NNPC will invite them for dialogue and together they will look at the project and possibly restructure the project in order to cut cost. "Any company that do not operate at $10 per barrel cost of production by 2021 will be made to shut down" he said
Kyari explained that the Covid-19 pandemic that brought about oil glut in the international oil market made NNPC to sell crude oil with discount and this reduced the country's expected revenue. This he said has made NNPC to have a rethink to insist on cutting down cost of production.
According to him there are a lot of fraudent activities going on in the oil and gas industry. He said that the experiences of the challenges of Covid-19 made it possible for NNPC to take a look at some services that they can discard. Adding that it's time to infuse cost discipline shade operational inefficiency and refocus only on projects that is revenue driven. "We will do away with inherrent inefficiency and deploy Technology to reduce cost" he said.