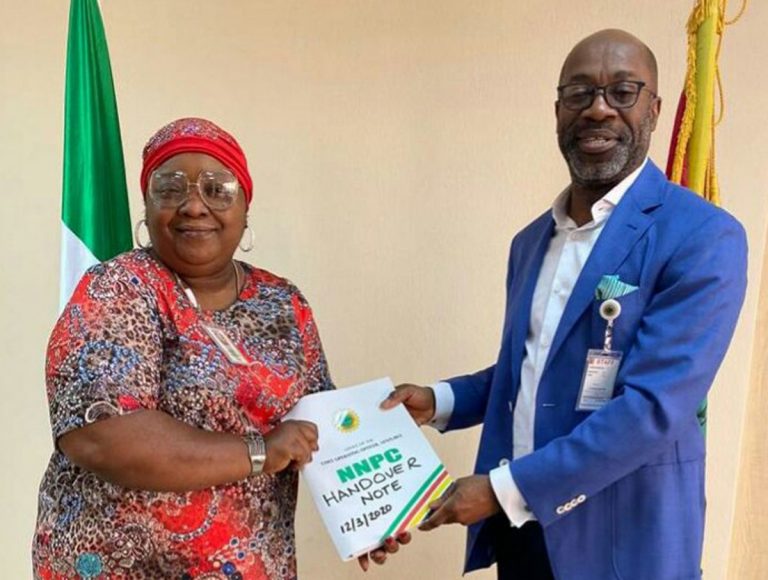 NNPC Chief Operating officers switch positions
Following the recent management reshuffling at the Nigerian National Petroleum Corporation, Chief Operating Officers (COO) have assumed thier new positions.
It would be recalled that THE WHISTLER had reported that an internal memo addressed to staff in the corperation said President Muhammadu Buhari had approved the redeployment, appointments and retirement of some staff as part of commitments to reposition the NNPC for excellence.
On Friday the former COO Ventures, Laura Ndupu handed over to Roland Ewubare, former COO Upstream, now COO Ventures and Business Development.
Also, Ewubare handed over the upstream batton to Yemi Adetunji who was the former COO Downstream while Ndupu assumed position as COO Downstream.