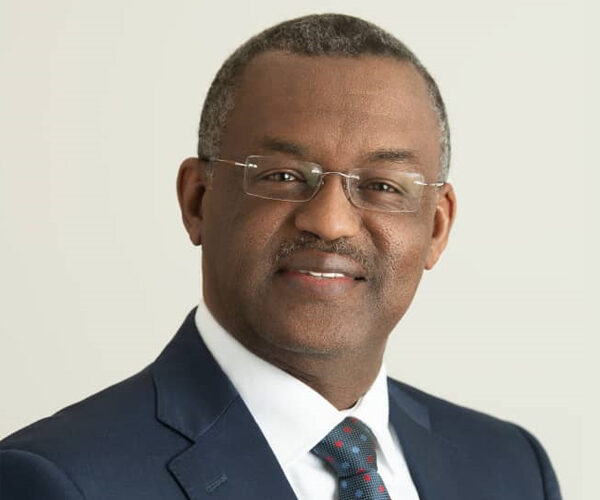 NLNG Generates $110bn Revenue — Mai-Bornu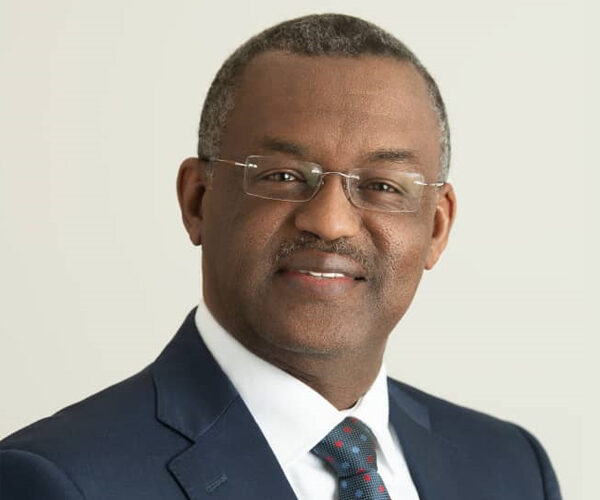 …to deliver 350,000MT  LPG annually
The Deputy Managing Director, Nigeria LNG Limited, Sadeeq Mai-Bornu has disclosed that company since it started operations in 1999, has delivered over 5000 Liquefied Natural Gas (LNG) cargoes to various destinations globally and generated about $110 billion in revenue.

Mai-Bornu in remarks recently at the 2020 NLNG/Business Day Conference On Series themed Nigeria @ 60 : "Harnessing Nigeria's Energy Potential for the Future" which was anchor-sponsored by NLNG said, the company  is focused on harnessing the country's energy potential for the future.

According to him, "This is riding on the back of history that a little over 60 years ago, similar conversations gave rise to the dream to setup Nigeria LNG to harness the nation's abundant natural gas resources and to reduce associated gas flares in the Niger Delta and monetise the resource. For 30 years, the conversation remained a dream until 31 years ago, precisely in May 1989, when Nigeria LNG was incorporated, marking a significant milestone in the nation's energy sector.

"The future envisaged at that time is our current reality today and Nigeria LNG has actualised the objectives.
"Since we started operations in 1999, NLNG has delivered over 5000 LNG cargoes to various destinations globally and generated about $110 billion in revenue."

He expressed that last year alone, Nigeria LNG achieved plant reliability at a record 98.4per cent and a production record of 316 LNG cargoes, 32 LPG and 24 Condensate cargoes, essentially exporting at least a cargo everyday down the Bonny River.
He said till-date, Nigeria LNG has converted about 6.8Tcf of Associated Gas to Liquefied Natural Gas and Natural Gas Liquids, thus contributing to reduction of gas flaring by upstream companies from over 60 per cent before we commenced operations to less than 20 per cent currently.
He said it is set to achieve the production of 350,000 metric tons of Liquefied Petroleum Gas (LPG) annually from a paltry of 75,000mt it was when it started some years ago.
In his words, he said, "We also set up a conservation area, the Finima Nature Park in Bonny Island, an area of about 1,000 hectres that acts as a carbon sink in pursuit for a cleaner environment underpinned by our strong focus on safety Goal Zero which demands zero harm to people, zero harm to the environment and zero harm to our facilities.

"In 2007, in continuous demonstration of our commitment to the vision of "helping to build a better Nigeria", NLNG intervened in the domestic LPG market and today we are committed to delivering 350,000 metric tons of LPG annually to the domestic market to ensure the availability, reliability and affordability of the commodity in the country.

"This intervention is NLNG's contribution towards the conservation of the environment and the elimination of health challenges attributed to smoke inhalation from cooking with hazardous fuels which adversely impacts the health of mostly women and children. This way, we are contributing to a healthier society."

He maintained that as one of the most successful companies in Nigeria, NLNG is a major revenue earner for the nation.
On this he said, "Over 70 per cent of NLNG's profit goes to Nigeria, via NNPC through dividends, and Company Income Tax. Other taxes that NLNG pays include VAT and Education Tax.

"NNPC also gets 55-60 per cent of the feed gas purchase revenue through its participating interest in the upstream JVs." Speaking further he said, the company's  Train 7 expansion project, when completed and operational, will add about 35 per cent capacity to its extant 22mtpa plant which should continue to place Nigeria as a gas nation and NLNG as a major supplier of LNG globally.
Speaking  on challenges, he said, "It is necessary to point out that there
are still challenges in the sector that need to be addressed to encourage the entry of more players into the sector and to make the sector even more profitable for all stakeholders.

"Expansion of the sectorand a stronger focus on gas will generate more income for the government and a cleaner environment.
"Some of the challenges include under-investment in gas exploration, appraisal and development activities; lack of a sustainable commercial framework for gas supply and the need to provide more security for the protection of oil and gas assets.

"These are some of the issues that we expect that an event like this with experts from all segments of the value chain shall tackle and provide creative and indigenous solutions to.
"While our successful operations continue to guarantee the values I have already listed, we are also contributing significantly to human and infrastructural development in our host community and the nation."
On Bonny Island in Rivers State where the plant is located, he said, "NLNG is working towards making Bonny Island Nigeria's first malaria-free city through our Malaria Rollback programme and  our sterling Community Health Insurance programme which we are driving in partnership with the state government, to ensure access to quality healthcare for resident of the Island.
"NLNG is also co-financing, with the Federal Government N120 billion ($315million) Bonny-Bodo Road project to connect Bonny Island to the mainland.

"More recently, as part of the Oil and Gas Industry Collaborative Initiative spearheaded by NNPC to fight the COVID-19 pandemic, Nigeria LNG sponsored the donation of medical equipment and consumables worth over $4million to our host state, Rivers State, Lagos State, Bayelsa State, Akwa Ibom and Adamawa States."

He added that, "To end this remark, I believe this forum provides a rare opportunity for unfettered discourse on how best to harness and manage Nigeria's energy potentials going forward. We need more collaborative forums like this to ensure a more robust gas industry in Nigeria.
"With this year having been rightly declared the "Year of Gas", NLNG is leading the conversation for expansion of the sector with the award of the Train 7 EPC Contract to Saipem Chiyoda and Daewoo (SCD) JV and the JV is now in the driving seat for the execution phase to deliver Train 7."