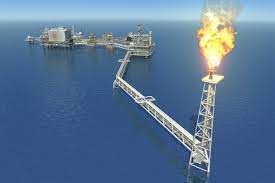 Nigeria's Proven Oil Reserves Lifespan Estimated to be Six Years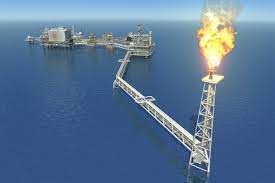 By Ikenna Omeje
Rystad Energy has estimated the lifespan of Nigeria's proven oil reserves to be just 5.9 years, approximately six years.
While Nigeria's proven oil reserves lifespan was estimated to be about six years, that of Saudi Arabia and the United Arab Emirates was estimated to be 17.8 and 19.4, approximately 18 years and 19 years, respectively.
The independent energy research and business intelligence company providing data, tools, analytics and consultancy services to the global energy industry, puts Nigeria's proved plus probable oil reserves –most likely estimate in existing fields, and proved oil reserves – conservative estimate in existing fields, at 6 billion barrels and 4 billion barrels, respectively.
For proved plus probable oil reserves plus mean contingent recoverable oil resources in yet undecided projects/recoveries, including non-commercial volumes, Rystad puts it at 19 billion barrels. While most likely estimate for existing fields, plus contingent resources in discoveries, plus risked prospective resources in yet undiscovered fields in the country is put at 20 billion barrels.
According to Rystad, global production of oil and natural gas liquids between now and 2050, will fall below 50 million barrels per day by 2050.
"In this scenario, global production of oil and natural gas liquids will fall below 50 million barrels per day by 2050. Exploring, developing, processing and consuming this amount of commercially extractable oil will lead to gross greenhouse gas emissions of less than 450 gigatonnes of CO­­2 from now until 2100. This is compliant with IPCC's carbon budget for global warming limited to 1.8˚C by 2100," says Rystad Energy's Head of Analysis, Per Magnus Nysveen.
Nigeria's daily crude oil production
Nigeria's daily crude oil production is currently around 1.4 million barrels per day. Though the country has capacity to produce over 2.1 million barrels per day, it cannot, because of OPEC oil production cuts, which came into effect in April 2020.
With oil reserves of over 37 billion barrels, and capacity to produce just a little above 2 million barrels, the country will need at least 20 years to exhaust its reserves.
Nigeria's oil reserves
Nigeria's crude oil reserves are currently 37 billion barrels. The Federal Government, through the Department of Petroleum Resources (DPR) and the Nigerian National Petroleum Corporation is working to increase it to 40 billion barrels in no distance time.
Part of the efforts to increase the country's reserves was the launch of marginal field bid round in June 2020. For the 2020 oil bid round exercise, DPR announced a total of 57 fields located on land, swamp and shallow offshore terrains were on offer. The bid round came 18 years after the first one was conducted in 2002.
The bid round, which was concluded recently, saw 161 indigenous exploration and production oil companies emerge as winners, from a pool of over 600 indigenous oil companies that bid for the 57 marginal fields. Licences have been issued to some of the successful companies with first oil expected in 2022.
Another effort is the recent passage of the Petroleum Industry Bill (PIB) by the National Assembly. The bill allocated at least 30 percent of the profit generated by the proposed Nigerian National Petroleum Company Limited for the exploration of oil in frontier basins.
However, the House of Representatives on Thursday, stepped down the report of the National Assembly Conference Committee on PIB. The report was earlier scheduled for presentation, but was stepped down for reason that may not be unconnected with 3 percent due to host communities.
This new development means more delays in terms of investments and increased in exploration and production activities in the country.
The long-awaited bill aims to open up the Nigeria oil and gas industry to investment, strengthen industry governance and regulation to expand, grow and maximize value capture for Nigeria and its citizens.
Oil production and consumption can align with climate goals
The new Rystad estimation followed the recent release of BP's Statistical Review of World Energy 2021, which reveals that the Covid-19 pandemic had a dramatic impact on energy markets, with both primary energy and carbon emissions falling at their fastest rates since the Second World War, adding that renewable energy continued to grow, with solar power recording its largest ever increase
BP's Statistical Review Primary shows that energy consumption fell by 4.5 percent in 2020, while drop in energy consumption was driven mainly by oil, which contributed almost three-quarters of the net decline, although natural gas and coal also saw significant declines.
Every year, Rystad Energy releases its own assessment to provide an independent, solid and clear comparison of how the world's energy landscape changed the previous year. Its 2021 review deals a major blow for the size of the world's remaining recoverable oil resources – but it also shows that oil production and consumption can align with climate goals.
Rystad estimates total recoverable oil resources at 1,725 billion barrels, a significant reduction of last year's estimate of 1,903 billion barrels. Out of this total, which shows its estimate of how much oil is technically recoverable in the future, about 1,300 billion barrels are sufficiently profitable to be produced before the year 2100 at a Brent real oil price of $50 per barrel.
"This year's review of global recoverable oil resources is based on resources modelled at well level rather than field level. This more detailed approach has removed 178 billion barrels from the expected accounts as the confidence level for decline rates has increased with the amount of new information gathered.
"Our updated report also includes revisions for proved reserves. Here Rystad Energy applies a consistent set of conservative probabilities, as opposed to official reporting by authorities which is deemed less consistent," Rystad said.
Recoverable resources of OPEC countries
Rystad assessment estimates that the remaining recoverable resources of the Organisation of Petroleum Exporting Countries (OPEC) members are reduced by 53 billion barrels to 741 billion barrels.
According to Rystad, "Iran and Saudi Arabia have the largest revisions, losing 11 billion barrels each, with Saudi recoverable oil volumes now calculated at 288 billion barrels and Iranian volumes at 101 billion barrels. Iraq follows in third place, seeing its recoverable resources shrink by 8 billion barrels to 110 billion barrels."
In terms of absolute volumes removed from non-OPEC producers, Rystad said, "… remaining recoverable resources in the US are now reduced to 214 billion barrels, losing 30 billion barrels from last year's estimate. China suffers the second-largest loss with its remaining recoverable resources now limited to 50 billion barrels, a downwards revision of 26 billion barrels. Mexico's recoverable resources are third on the loss list, downgraded by 12 billion barrels to 26 billion barrels. Most of this year's revisions are driven by lower upside potential from shale oil drilling due to complex geology and the need for extensive exploration campaigns and improved fracking technologies."
Conclusion
Nigeria needs to increase its oil reserves and harness these resources to provide infrastructure for economic growth and development, tackle issues around power supply and address poverty and insecurity. Oil as the mainstay of the country's economy, has a big role to play in this regard.
"In Central and South America, Brazil remains first in recoverable resources, sitting on 83 billion barrels (down 2 billion barrels from last year's update). In Europe, with 19 billion barrels (down by 1 billion barrels in this update), Norway remains ahead of the UK, whose volumes have shrunk by 2 billion barrels to 10 billion. In Africa, resource leader Nigeria lost 6 billion barrels and its recoverable resources are now estimated at 20 billion barrels," Rystad said on the country's recoverable oil.
In his keynote address at the just concluded 2021 Nigeria Oil and Gas Conference and Exhibition, which held in Abuja with the theme "Fortifying the Nigerian Oil and Gas Industry for Economic Stability and Growth", THE Group Managing Director of NNPC, Mallam Mele Kyari, said that the country needs to monetize every resource that is available today, to create the resource that will create the future for the country and the oil industry. This is critical, especially with the rising stringent national and international policies against fossil fuels.
In recent interview with Majorwaves, the Chief Executive Officer, Degeconek, Abiodun Adesanya counseled the new marginal field operators to deplete their reservoirs as quickly as possible, so as to benefit from it.
"What it will be is that you have to make hay while the sun shines. A number of these fields you may be thinking I have to develop it for 20 years, you may not have that period of time. Have a development plan that will allow you to quickly, rapidly deplete the reservoirs, so that you can benefit. Because oil is going the way coal went," he said.
This exit strategy is not only useful to marginal field operators. It is useful to bigger field operators in the country, and the Federal Government and its agencies as well as the National Assembly, has a big role to play in this regard.