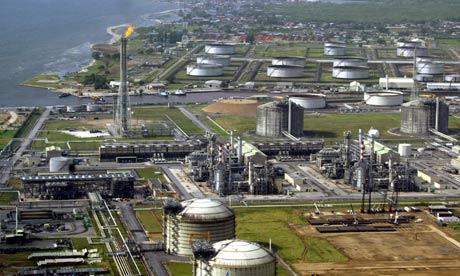 Nigeria's oil sector declines by 14% in 2020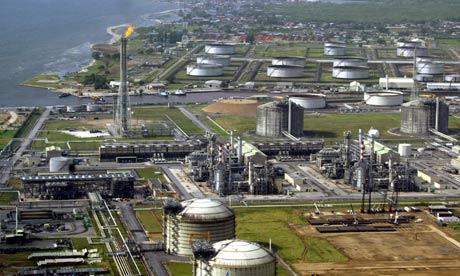 By Mordi Chukwunonso Esther 
OPEC has revealed that Nigeria's oil sector experienced a decline by approximately 14% last year.
This was disclosed in its Monthly Oil Market Report, MOMR for December.
According to the report, Nigeria's oil sector fell by 13.9% compared with a 6.6% decline in the second quarter of same year.
On the other hand, the country's non-oil economic activities declined by 2.5% y-o-y. This is a slight recovery from the 6.1% y-o-y decline seen in 2Q20.
Nigeria's real GDP decline by 3.6% y-o-y in 3Q20 after seeing a 6.1% y-o-y contraction in 2Q20. This was the second recession in the country in four years, resulting from a nationwide lockdown implemented in response to the current pandemic.
The GDP grew 12.1% on a quarterly basis – the highest quarterly growth seen since 2Q10 and a sharp recovery from the 5% contraction seen in 2Q20.
OPEC said inflationary pressure continued to challenge Nigeria's economy, as the CPI rose to 14.2% y-o-y in October from 13.71% in September, due to inflated food prices caused by the adverse effects of ongoing border closures.
"Otherwise, the manufacturing Purchasing Managers' Index, PMI continued its momentum and increased to 50.2 in November from 49.4 in October amid an expansion in output and consumption activities".
Like most countries around the globe, particularly commodity producers, OPEC says outlook for Nigeria's economy remained challenged by COVID-19 developments and developments in oil prices, along with domestic inflationary pressures and fiscal constraints.
The country's oil production keeps declining with 1, 329 million barrels per day recorded in November.
A production of 1, 329b/d in November is lesser than 1, 347millionb/d recorded in October.
Total output of 1, 332millionb/d was recorded as at September 20, while 1, 351milionb/d was declared in the third quarter of 2020.
The production decline which began in the third quarter of last year saw the country's output fall between 1.5mb/d and 1.7mb/d from 2018 and the first quarter of 2020.