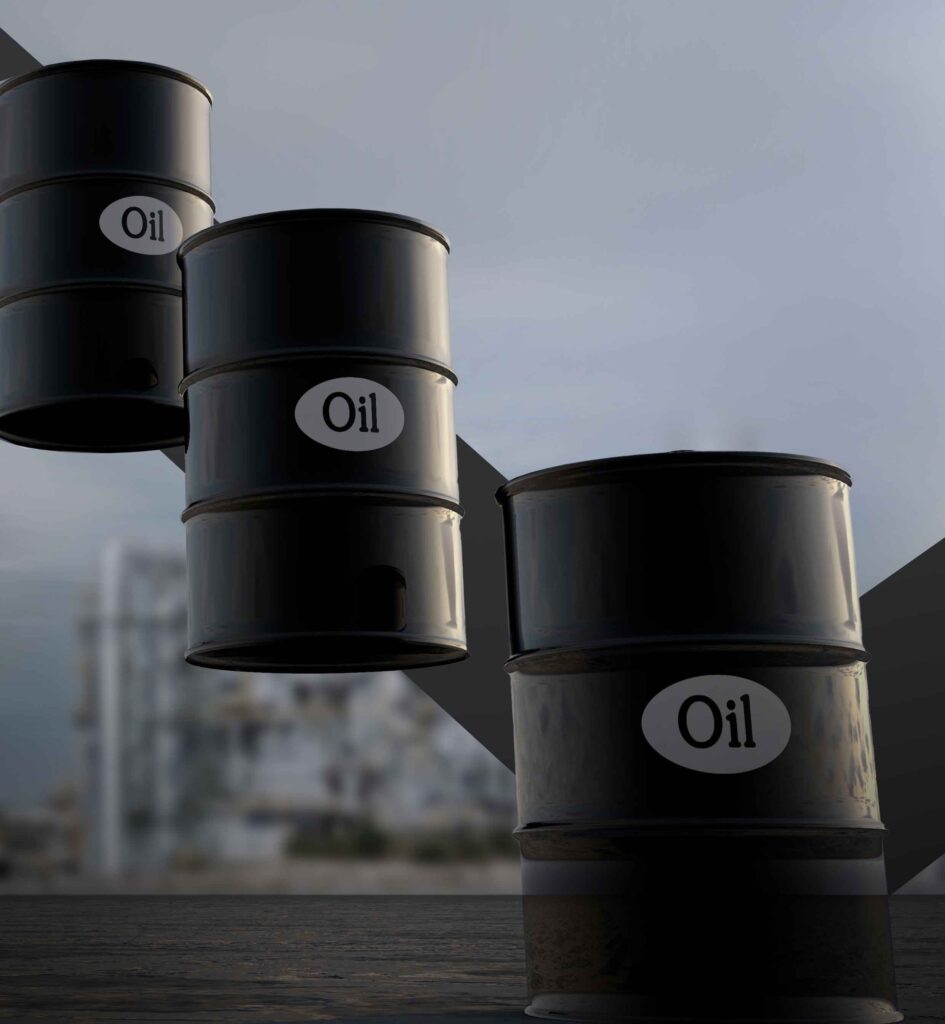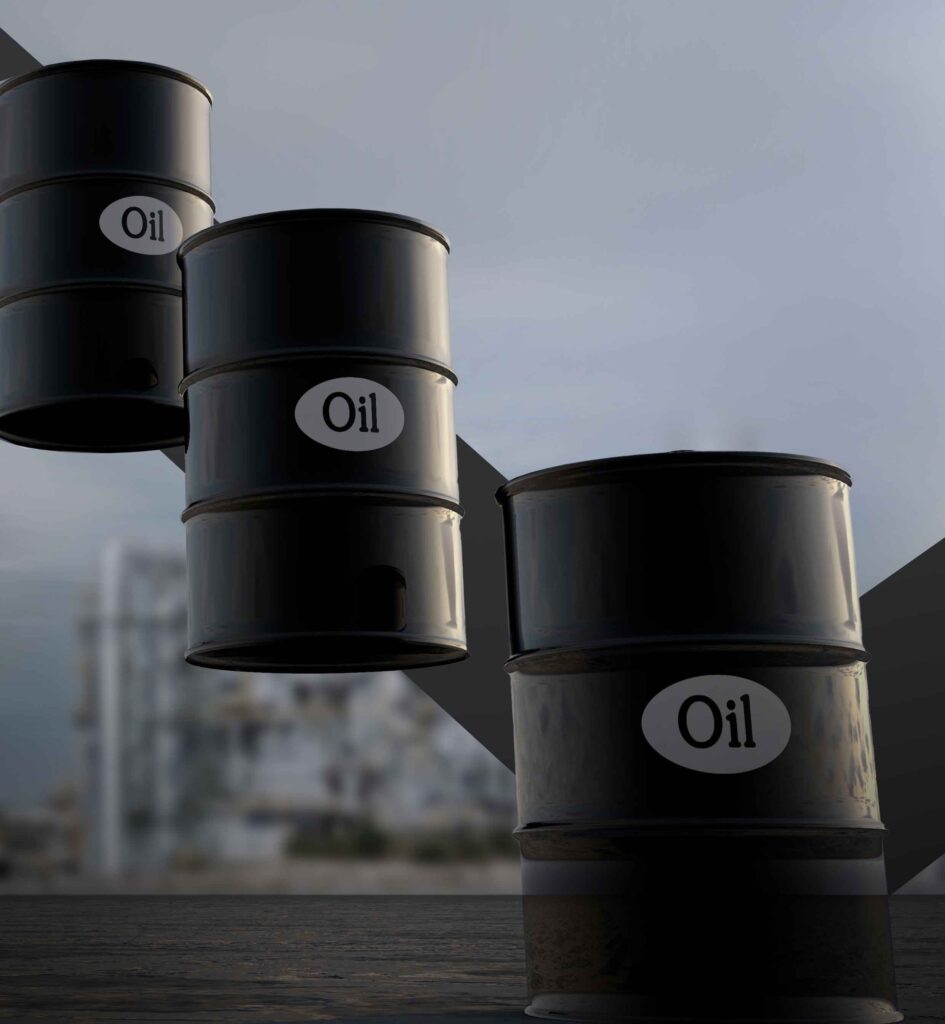 By JEROME ONOJA AND AMOS IKE
Nigeria had consistently battled with the high cost of production for its barrel of crude oil and this plays a major part in depriving the country of the full benefits of its oil exploration activities, especially when meagre profits are recorded even during periods of high crude oil prices. This article explores Nigeria's renewed interest in upping its earnings from the petroleum industry and the quest to bring down the cost of producing crude oil and gas in the country.
Nigeria had for many years, shown little concern to the cost at which it produces its crude oil. This nonchalance towards the cost of production may be as a result of the fact that the price of the
"commodity had always stayed high at"
the international market. But the narratives appeared to have changed, and with the looming global economic downturn, occasioned by the COVID-19 pandemic and the low crude oil prices, Nigeria is beginning to show serious concerns. It is a known fact that among member countries of the Organisation of Petroleum Exporting Countries (OPEC), and also among major oil-producing countries, Nigeria ranks high for countries with most expensive cost of crude oil production per barrel. According to data obtained from global energy data firm, Knoema.com, in 2014, Nigeria ranked 10th among countries with the highest cost of crude oil production, after countries like United Kingdom, Brazil, Canada, Australia, Equatorial Guinea, Gabon, Malaysia, Thailand and Colombia.
However, in 2016, Nigeria was ranked third among countries with the highest cost of crude oil production, behind the United Kingdom and Brazil. Confirming this, the Nigerian National Petroleum Corporation
"(NNPC), had in August 2016, declared that it had been able to bring down the country's cost of crude oil production by 70.5 per cent, from $78 per barrel, as at August 2015, to $23 per barrel as at August 2017, thus saving an estimate of about $3 billion per annum".
The NNPC said the figure was attained by its subsidiary, National Petroleum Investment Management Services (NAPIMS), by looking at the difference between the $78 and $23, which represents the old and new production cost relative to Nigeria's current daily average production cost. It, however, noted then, that the medium to long term target was to bring the cost of production to $17 and $19 for onshore and offshore production respectively.    In addition, former Minister of State for Petroleum Resources, Dr. Ibe Kachikwu, had also in August 2017, put the average cost of crude oil production in Nigeria at $32 per barrel, saying that it was making the cost of Foreign Direct Investment very expensive. Kachikwu, who was speaking at the 2017 Annual Conference of the National Association of Energy Correspondents in Lagos, had stated that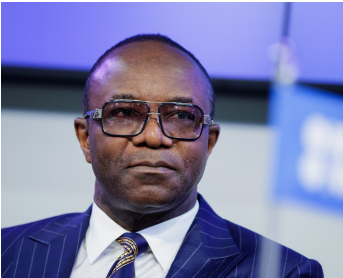 "the Federal Government was making frantic efforts to bring down the cost to $15 per barrel"
in order to significantly bring down the cost of FDI.
However, by April 2019, Kachikwu disclosed that the average production cost for a barrel of crude oil in Nigeria had declined to $23 per barrel, adding that oil companies were not stopping there and were aiming to reduce this further, to $15 a barrel. Making his own submission to the issue, Group Managing Director of the NNPC, Mallam Mele Kyari, had at a Central Bank of Nigeria Round Table discussion in March 2020, stated that as at then, the cost of crude oil production in the country was within the range of $15 to $17 per barrel.
He noted that due to the uncertainties of the global crude oil market, countries that produce at the cheapest price would remain in the market while jurisdiction with high cost of crude oil production would not be able to cope with the competing prices.

Concerns

 Furthermore, Kyari, had in an interview in June this year, disclosed that among issues that are of serious concern to the NNPC, was the issue of the cost of production of crude oil per barrel. Kyari had argued that if efforts were not made to bring down the cost, there would not be any tax revenues, and therefore investments in the oil sector would become worthless, adding that the end result would be that expectations would not be met and businesses in the sector would become something nobody would want to venture into. He said, "In Saudi Arabia, one can produce oil at less than $5. Their reservoirs are very different from ours. One can lay the oil pipelines on the surface and nobody will tamper with it. The environment there is different from the Niger Delta. But, that does not explain why some of our partners should be producing oil at as high as $93, $40, $30 per barrel in all terrains of our operations in both Production Sharing Contracts (PSCs) and the Joint Ventures. "When crude oil prices go to as low as $12 or $13 to the barrel, it means, technically, the operators are subsidizing crude oil production. Nobody does that anywhere in the world." Kyari added that production maintenance costs accounted for about 80 per cent of JV and 60 per cent of PSCs operational expenses.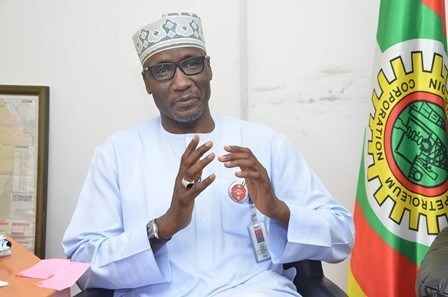 He said, "For instance, the personnel cost in this country is higher than any other jurisdiction in the world. This is unbelievable. It has to come down. It has to be challenged. We cannot pay for more than we can afford. We cannot take cash flow from one business to practically subsidise other businesses. "When prices are low, and one partner has cost of production of about $36 to the barrel, one should know one is subsidising the other. Some of them have sustained high profile over a long period of time. "Although oil production and sales are going on, in reality it is other businesses that are producing cheap oil at $11 or $10 that are doing it for them."

Senate wades in

The issue of the high cost of crude oil production got worrisome that the Nigerian National Assembly was forced to wade in. Specifically, the Senate had in June this year, criticized the NNPC, for what it described as the astronomical cost of production. It said, the cost peaked at $21.2 per barrel. The Senate, through its Committee on Finance, had stated that the production cost was far higher than the $4 and $10 cost of production in other oil producing countries like Saudi Arabia and Russia.
The committee expressed displeasure over the cost during its meeting with the Minister of Finance and heads of revenue generating agencies over the revised 2020 budget in Senate committee room 204. Chairman of the Committee, Senator Olamilekan Adeola, disclosed that while cost of oil production in Saudi Arabia was $4 per barrel and $3 per barrel in Russia, it is $21.2 per barrel in Nigeria, indicating very poor marginal profit of about $3 per barrel based on the new oil price benchmark of $25 per barrel. He said,
"With the benchmark of $25 as proposed, Nigeria is going to have just $3 as its own return on investment"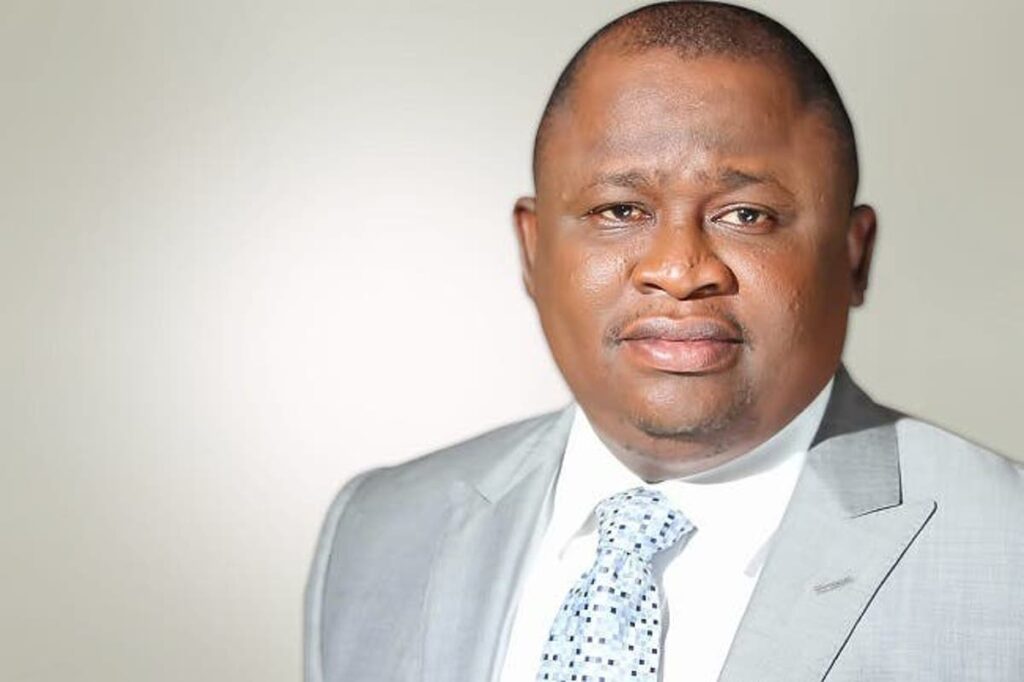 as I begin to look at the oil revenue and the mineral revenue as proposed in the Medium Term Expenditure Framework (MTEF) which has dropped from almost N8.86 trillion to N3.33 trillion. Are you saying that it is worthwhile investment for us as a nation? "Going by the fact that the cost of producing one barrel is $21 and the benchmark is $25 for over 180 million Nigerians and all these cost you have listed, who determines them? How do you ensure that Nigeria is being charged the right cost on each barrel of oil? In Saudi Arabia, it is $4 per barrel cost of production, in Russia it is about $3 per barrel, Nigeria is $21, we are beginning to be afraid as to why we are channelling all our efforts to this oil and gas if the return on investment is nothing to write home about."
On his part, Senator James Manager, a member of the committee, stressed that the high cost of producing Nigeria's crude oil is no longer tenable, stating that: "The reason given for the high cost of production per barrel are not tenable; because wherever oil is produced they have their own security challenges, including even Saudi Arabia, Iran, Russia. "So, how is our own so peculiar that our cost of production is up to $21 per barrel? Which are those administrative issues? Why are we different from the rest of the world? These are issues that, as National Assembly, we are supposed to take up."
Another committee member, Senator Shaibu Gumau, said: "I just believe even common sense cannot agree with this, not even the National Assembly. How could we expect a situation where cost of production of oil per barrel is $21.2 and the revenue is $25 per barrel? Yet, with other countries in the world, their cost of production is not even up to $10 per barrel. "It is difficult to understand and I don't think it is only the National Assembly. Even the Executive themselves should sit down and ask themselves this question because we are watchdogs. Not because we are watchdog, that is why we are disturbed but it has got to an extent that they too should be disturbed and there should be a solution and if not, there should be an explanation that somebody can understand and agree, because common sense cannot understand this." In his own submission, another committee member, Senator Jibrin Issa, also disagreed with the NNPC official over the high cost of oil production, saying that: "I am disturbed because I expected the NNPC to dwell more on fixed costs, but surprisingly you are talking about administrative cost, security. These are variables and even the fixed cost, in the long run, are also variables which you can also work on."

Militating factors

While the high cost of production is worrisome, various factors had been adduced to it, chief among them are incessant pipeline vandalism and crude oil theft. NNPC's Chief Operating Officer (Upstream), Mr Yemi Adetunji, attributed the high cost of oil production to a series of peculiarities ranging from security to crude oil theft.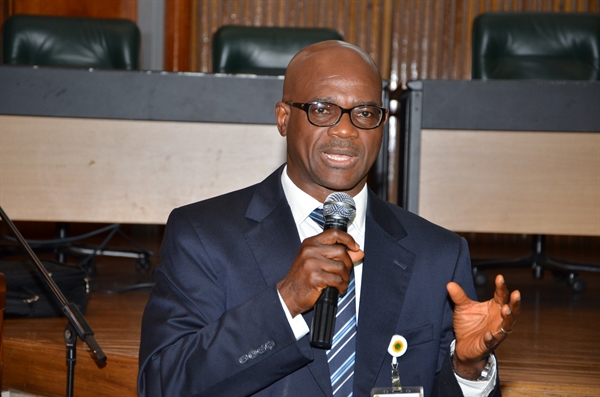 He said, "Security challenges are kind of peculiar to Nigeria, as in other climes, pipelines are on the surface. You hardly see them being tampered with, but in Nigeria, even when they are buried two metres to three metres deep, they are still being vandalised.
"In some cases, we are trying to take them to deeper levels but those ones will add to cost of production like going 10 metres to 15 metres deep".
It will add to the cost about three or four times the cost of production as against putting the pipelines on the surface. "We are working with security agencies to put in place new framework to ensure that all the hitches are brought down to the nearest minimum."
On his own part, Kyari, told members of the Nigerian Guild of Editors few days back, that while NNPC had rolled out strategies aimed at achieving sub-$10 per barrel unit operating cost (UOC), without jeopardizing growth, it had discovered that unit operating cost for 2019 Full-Year Performance, for its Joint Venture (JV) partners exceeded the targeted $10 per barrel in all cases. Kyari said, it was observed that reported performance for the first quarter of 2020 highlighted the need for further cost optimization as UOC figures were above the target of $10 per barrel in all cases. He identified the major cost centers among its JV partners to include: human resources; logistics; service management; direct handling/transportation; and production maintenance costs, which accounted for about 80 percent of JV operating expenses (OPEX) and 60 percent of Production Sharing Contract (PSC) OPEX.
According to Kyari, personnel and logistics costs were the highest cost elements in crude oil and gas production, with logistics and personnel costs, in some instances, taking up to 75 per cent respectively of the expenditure of oil firms. Kyari had also lamented that:
"There is nowhere any company will spend 50 per cent of its cash flow on human resources and survive. It is not possible".
The oil business may shutdown especially if the price of oil goes below $30 per barrel for a long time." Kyari noted that other factors responsible for the high cost of production included issues bordering on security and losses on crude oil pipelines.
In addition to the above,
"which led to the loss of about 2.9 million barrels of crude worth $48.42 million that occurred in 74 points between January and February",
the private sector players worry that multiple taxes and the huge cost being incurred from Nigeria's insecurity remained snag on cost reduction. 
 Private players weigh in
On his part, Mr. Bayo Ojulari, Managing Director of Shell Nigeria Exploration and Production Company (SNEPCO), emphasised the need for transparency around open book economies, while he lamented that
"security of facilities in the country was negatively impacting on efforts by oil firms to cut cost".
For Chairman/Managing Director, ExxonMobil Affiliate Companies in Nigeria, Mr. Paul McGrath, Nigeria ranks significantly among the top 10 oil-producing countries with the highest cost of crude oil production per barrel. He said, "Nigeria ranks among the top 10 countries with the highest cost of producing oil per barrel and its equivalent in gas. High cost is a major disincentive to investment, especially at this time of considerable global competitiveness.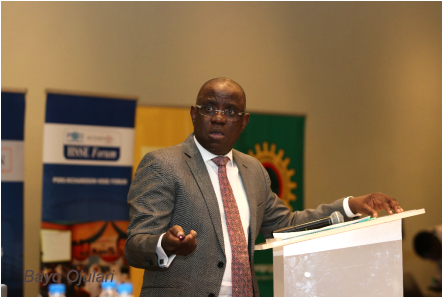 "Operating costs are increasing due to attendant increase in required maintenance and well work-overs".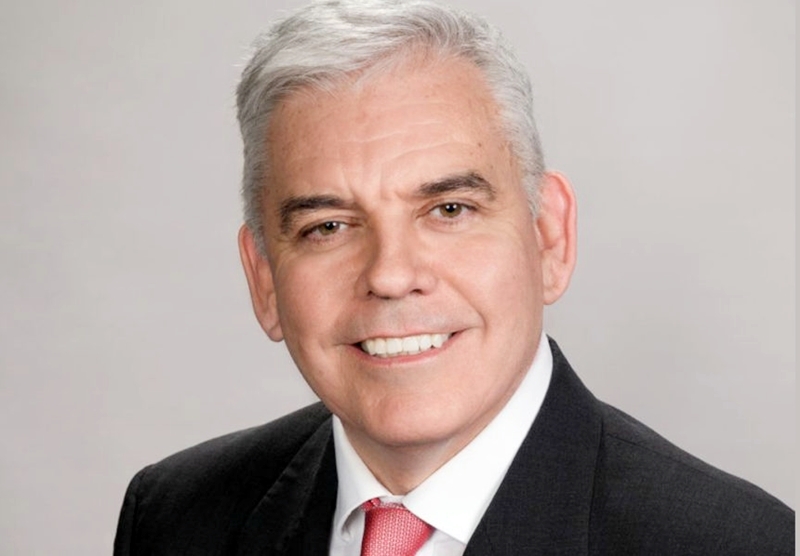 Security costs are escalating as peculiarities of the business environment require additional resources to be deployed to secure our people and assets." He, however, noted that there were fixes that needed to be put in place if the country aspires to maintain and expand the investment profile in the hydrocarbon industry.
Also commenting on the issue, Director of Petroleum Resources/Chief Executive Officer of the Department of Petroleum Resources, Engr. Sarki Auwalu, noted that the COVID-19 pandemic had brought to the fore the need for efforts to be geared towards bringing down the cost of producing a barrel of crude oil; ensure business efficiency and financial stewardship, as well as the adoption of good corporate governance.
Auwalu disclosed that
"the decision of the Federal Government to conduct a marginal field bid rounds during this period of the COVID-19 pandemic, was borne out of the need to produce crude oil at a lower cost".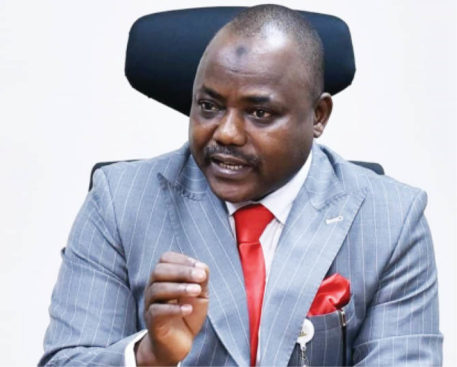 According to Auwalu, the cost of producing crude oil from marginal fields was very low, owing to the fact that there is no exploration cost. He said, "The Federal Government chose to go ahead with the conduct of the marginal fields bid round now because of its realization of the need to cut cost in crude oil production at this crucial period in the economic life of the country."

 Role of technology 

Prior to now, crude oil produced in the United States from extremely tight formations, called shale, was just about the most expensive worldwide, especially couple of months back, because of the high technology and deep horizontal drilling. It also is a known fact that crude oil produced in other parts of the world, like Saudi Arabia, are the low-cost producers because their crude oil comes from very porous rocks in much greater quantity.
However, shale producers are leveraging technology and in the not-too-distant future, shale would rank among the least expensive. Continued improvement in shale technology has helped in driving down the cost of production for shale companies, such that Artem Abramov, head of global shale research at the consultancy Rystad Energy attested to it recently. He said, "At $30 a barrel, many companies would be able to adapt gradually. But at $20 a barrel, many players – especially those with poor balance sheets – will struggle financially." Here's a clear sign of improvement from a $70 – $95 that used to be the cost for producing a barrel via hydraulic fracturing in 2005 at the Permian basin. The present price environment ought to influence producing companies' appetite for improved technology in order to drive Nigeria's producing cost down. Due to the high cost of oil production, analysts are afraid, would impact on the realization of Final Investment Decisions on a number of projects, as it would take a longer time for investors in these projects to recoup their investment, considering the impact of the UOC on the cost of the investments.

Tackling high cost

For Sarki Auwalu, cost control and management were key in driving down costs, as well as business efficiency, financial stewardship, better negotiation of contract, improved corporate governance, vertical integration model, improvement in refineries, operational excellence, compliance and asset optimization among others.
Auwalu believed the government has a critical role to play, especially in policy and regulation, business environment and investment drive as well as creating an opportunity for lower cost of production. On steps it had taken to bring down cost of production, Kyari said the NNPC engaged stakeholders in the sector on the need to bring down the high cost. He said, "We negotiated contracts, cut down on contract's life cycle; selected the right projects and engaged the right institutions to bring down the cost. Our ultimate target is to bring the cost to at most $10 per barrel. This is achievable. But, it comes at a cost and huge challenges.
"What that means is that
"we have to shut down some assets and confront very powerful people, who, either as businesses, individuals or institutions and agencies, have entrenched interest in making sure this does not happen".
With such people, the meaning is that we are paying about three times more than what we should. "But, I can assure you that at any cost, we will take steps to bring this cost down, so that our country will benefit and the oil industry will become a profitable business for the 200 million Nigerians, and not just for a fragment of the society committed to frustrating our efforts. "Otherwise, there are issues we have to confront. Our partners and international oil companies have issues. There are clear constraints to taking investment decisions. We have taken this challenge in. We have engaged. We are drawing the lines. We are changing the processes and procedures, and ultimately, there is no doubt that this will serve the common good of all Nigerians." On his part, Roland Ewubare, the immediate past Chief Operating Officer, Ventures and Business Development of the NNPC, stated that the NNPC was looking very
closely at such variables as logistics, security, and transportation with a view to reducing cost of production to $10 per barrel or below.
He added that the
"NNPC had set a target of fourth quarter of 2021 to achieve the objective of $10 per barrel UOC of crude oil".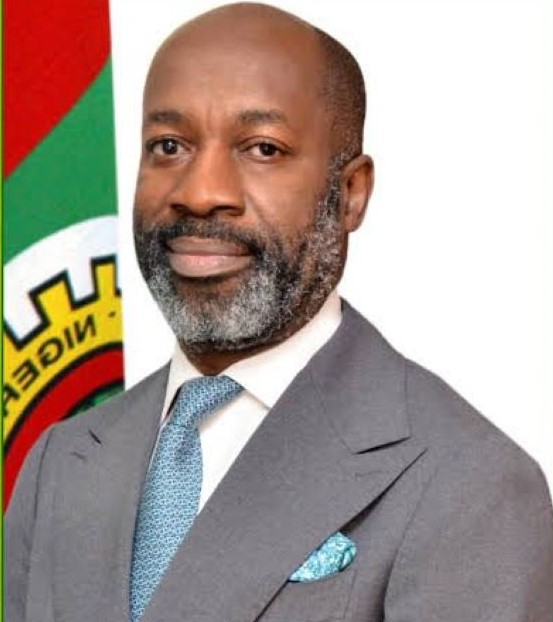 Ewubare explained that a lot of logistics costs would be recalibrated to drive down the cost, stating that: "When you have a low commodity price regime, as the case now, the only way we can squeeze out some reasonable cash and financial gain to the nation is by curtailing and constraining our costs in line with the Group Managing Director's aspiration to push for a $10 per barrel cost of production. Against this backdrop, the conversation around cost becomes an imperative and urgent one." He disclosed that much had been done over the years in the area of reducing contracting cycle which used to be a major factor responsible for high cost of production, stressing that the National Petroleum Investment Management Services (NAPIMS) achieved a six-month contracting cycle under him as Group General Manager.
In addition, Ewubare added that the NNPC had taken aggressive capital allocation to prioritize low-cost oil production and additional measures to ensure cost discipline across, including renegotiation of contracts and other business obligations, thus saving 40 percent of proposed budget and cost.

Business as usual

Minister of State for Petroleum Resources, Chief Timipre Sylva, further maintained high production cost was a big problem for the industry, especially because it was not sustainable to have a situation where average cost per barrel is around $30 per barrel. According to him, COVID 19 has taught everybody in the business of crude oil and gas production that it should not be business as usual. He said, "NNPC is doing very well in this regard. They are looking deeper into the budgets of operating companies.
"Before now, NAPIMS had completely abdicated its responsibility of auditing the cost of production with the joint venture companies and became the contracting agency".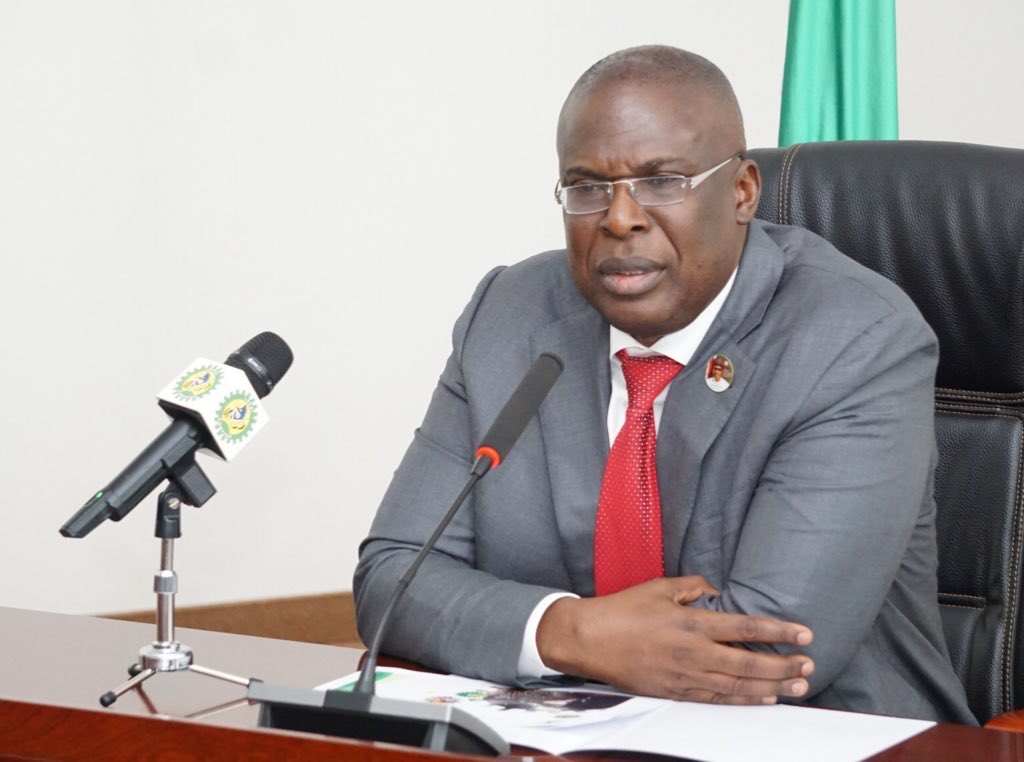 But, under the current leadership of the Group Managing Director of NNPC, NAPIMS is now deeply more to its responsibility. And we are beginning to see a lot more compliance in the area of auditing of the accounts of the JVCs.
"The contracting cycle was also a big problem. The long contracting cycle led to higher costs of projects, and by extension, higher cost per barrel. "But, now our regulatory agencies and bodies are living up to their billing by shortening approvals and contracting cycles as a result bringing down the cost of projects. We will begin to see soon, a reduction in the cost per barrel." He explained that the Nigerian Content Development Monitoring Board (NCDMB), NNPC and the DPR were involved very largely in this.

 Role of local content

This had brought to the fore, the critical role played by the local content policy in driving down production cost. Specifically, Sylva, disclosed that the Federal Government would deepen the implementation of the Nigerian Oil and Gas Industry Content Development (NOGICD) Act because it is an effective strategy for lowering Nigeria's high crude oil production cost. Sylva emphasized that government's primary target in the sector was to significantly reduce the unit cost of producing per barrel of crude oil. According to him,
"local contractors tend to be cheaper than expatriates and international contractors",
hence, the need to encourage Local Content and give more opportunities to local contractors. He said, "By extension we will reduce the cost of doing business in the oil and gas industry in Nigeria. Local Content is part of cost reduction strategy. That's why I came here, to encourage more local participation in the activities of the industry." In addition, Executive Secretary of the Nigerian Content Development and Monitoring Board (NCDMB), Simbi Wabote, confirmed that Local Content implementation lowers the cost of crude oil production, particularly in the long run. He had listed other key elements that contribute to high crude oil production cost in Nigeria
to include security and infrastructural challenges as well as protracted contracting cycle. He noted that several Nigerian oil service companies had executed several projects at costs much lower than their international counterparts, explaining that countries like Brazil, Malaysia and Norway, that had practiced Local Content in their oil sector for decades had long enjoyed significant cost reduction in their per barrel cost.
Wabote also noted that Local Content serves as an opportunity for the Federal Government to empower its citizens and get them involved in the activities of the oil and gas industry. He added that Local Content guarantees security of supply in the industry, recalling that
"local service companies and skilled Nigerian personnel ensured that operations of the oil and gas industry continued apace during the height of restiveness in the Niger Delta region"
a few years ago, when most foreign companies and their staff had pulled out. As the world continues to battle the COVID-19 pandemic and oil-producing nations navigate the volatility in the global market, Nigeria would either hope that crude oil price remains way above the cost of producing the commodity in the country, or channel all its efforts towards ensuring that the costs of production continue to dip.