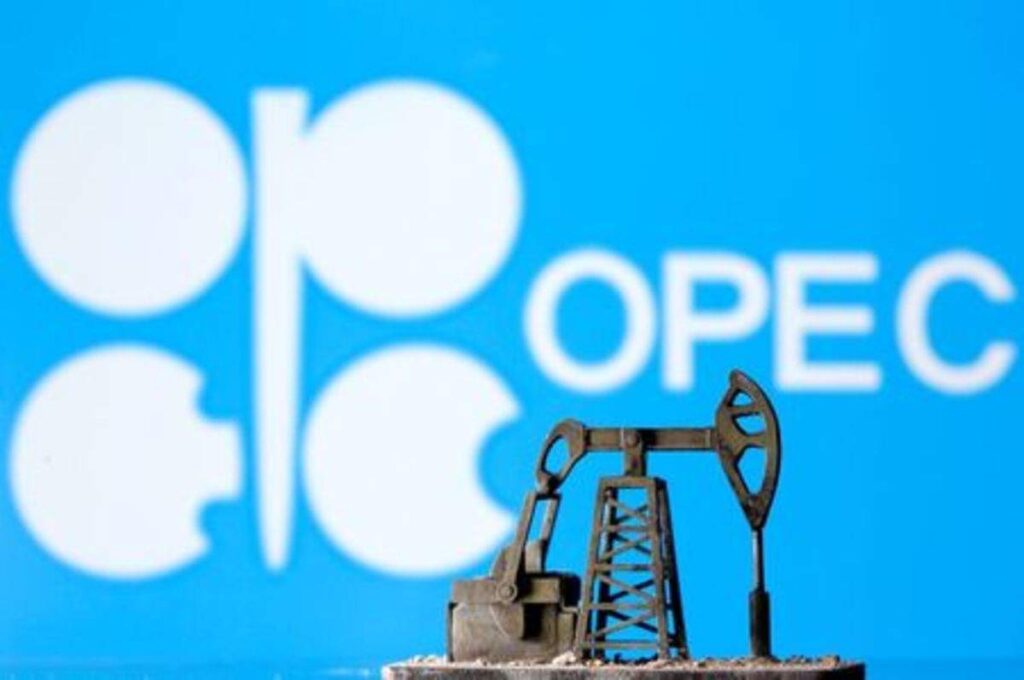 Nigerian crude oil export earnings plunged by 77% within three months of 2020 – OPEC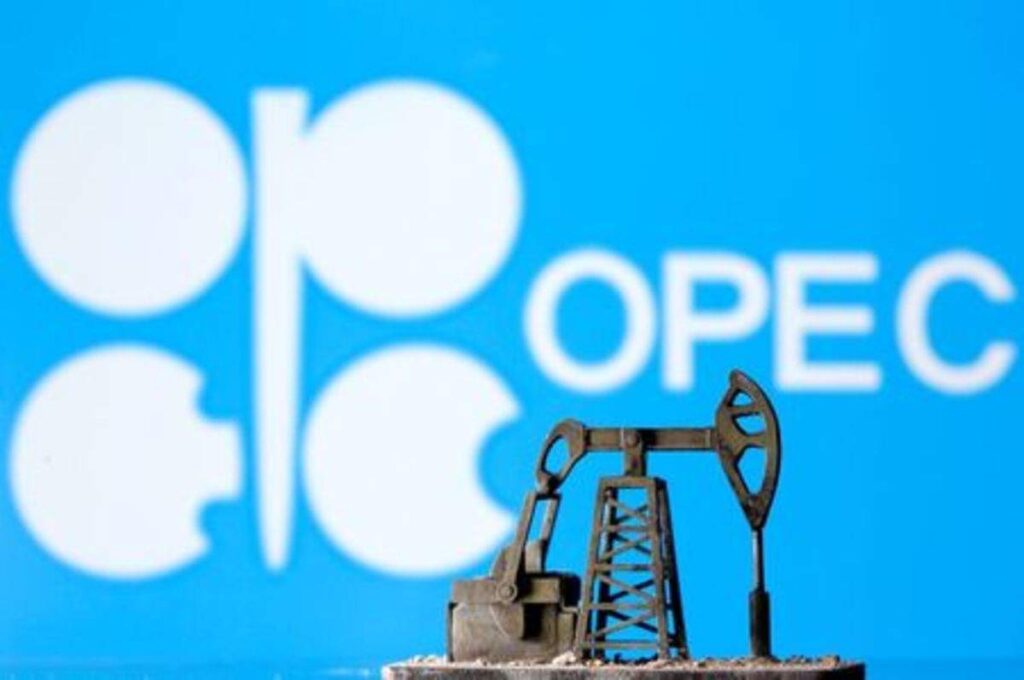 By Ikenna Omeje
As a result of the devastating impact of Covid-19 pandemic on Nigeria's economy, the country's crude oil export earnings plunged by 77 percent within three months — between January to April 2020, the Organisation of Petroleum Exporting Countries (OPEC) has said.
It, however, noted that the country's earnings have gradually improved and rebounded by 116 percent in November compared to April 2020 levels.
The OPEC Secretary-General, Mohammad Barkindo, stated this on Tuesday at the virtual Nigeria Oil & Gas Strategic Outlook Digital Session themed, "Fortifying the Nigerian Oil & Gas Industry for Economic Stability & Growth."
Barkindo appreciated the Nigerian government for being proactive and rising to the challenge with virus containment measures ,through campaigns to sensitize the population to the devastating impacts of the pandemic, and in promptly providing much needed stimulus to the economy, adding that the "government's proactive response with economic stimulus packages helped protect the economy from a more severe contraction."
According to him, "The economic contraction in the second and third quarters was not as much as had been originally anticipated, and considering the drop in revenues over this period, the government's measures have helped minimize the effects of the economic downturn."
He also commended President Muhammadu Buhari for the important role he has played in the Declaration of Cooperation (DoC) process between OPEC and non-OPEC producing countries, particularly his involvement in securing the decision at the 10th (Extraordinary) OPEC and non-OPEC Ministerial Meeting in April this year.
"From the perspective of OPEC, I would also wish to express our deep gratitude to President Buhari, who has long been an advocate of OPEC in its overarching commitment to market stability.
"All of us in the OPEC family know the enormous debt of gratitude we owe President Buhari for the pivotal role he has played in the Declaration of Cooperation (DoC) process between OPEC and non-OPEC producing countries. Particularly his interventions at the highest level to secure the decisions at the 10th (Extraordinary) OPEC and non-OPEC Ministerial Meeting in April 2020.
"These decisions were taken in response to the unprecedented demand slump resulting from the COVID-19 pandemic. OPEC and our non-OPEC DoC partners agreed over two Extraordinary Meetings on April 9 and 12 to new voluntary production adjustments, which are the largest and longest in the history of OPEC and the oil industry.
"The President's inspirational leadership, visionary courage and diplomatic judgement were instrumental in bringing together OPEC and non-OPEC countries and reaching consensus. He has consistently shown his impeccable credentials as a bastion of the principles underpinning international relations: respect for all nations, fulfilling one's responsibilities, transparency and fairness.
"We thank the President most sincerely for his contribution to ensuring that the DoC evolved from a noble vision to a transformative force-for-good, which has had a profoundly positive impact on the global oil industry," Barkindo said.
Noting the pivotal role OPEC and its allies played in market rebalancing, he said that between May and October, participating countries in DoC contributed to reducing the global supply by approximately 1.6 billion barrels, including voluntary adjustments.
He downplayed the impact the second waves of the pandemic may have on crude prices in 2021 saying that the announcements of vaccines have provided hope and resurrected positive sentiment.
Barkindo said: "Despite second waves of the pandemic and spreading lockdowns in several regions, the recent announcements of COVID-19 vaccines has already provided much hope and driven positive sentiment. However, we also realize we cannot get ahead of ourselves. Our recent decisions have been cautious — we have been careful to avoid a supply overrun under fragile market conditions and pandemic-bound risks.
"The year 2021 certainly looks brighter, with preparation underway for widespread delivery of COVID-19 vaccines. Once this process is in motion, the global economy and oil demand are expected to progress in leaps and bounds.
Looking even further up the road, this year's recently released World Oil Outlook (WOO) 2020 provides the OPEC Secretariat's in-depth look at the unprecedented scale and impact of the COVID-19 pandemic on the global energy and oil markets, and for the first time extends out to 2045.
"From the WOO, I draw the following promising figures: after a large drop in 2020, global primary energy demand is forecast to continue growing in the long term, increasing by a significant 25 percent in the period to 2045.
"The key drivers of this demand are the more than doubling of GDP from $121 trillion in 2019 to more than $258 trillion in 2045 and the addition of around 1.7 billion people worldwide by 2045 to a level of close to 9.5 billion. Other demographic factors also figure into this, including urbanization and a growing middle class, particularly in developing countries."
Contrary to the sentiment that with the growing investments in renewable energy, petroleum sector will no longer be relevant in near future, he said that the sector will retain largest share in the energy mix. He, however, said that the recent downturn may have long term impact in investment.
"The petroleum sector will remain the secure base in meeting global energy needs. This view is widely shared by other leading agencies. We expect oil to retain the largest share of the energy mix throughout the forecast period, providing nearly 28 percent of global requirements in 2045, followed by gas at around 25 percent and coal at around 20 percent.
"Regionally, an evolutionary shift in demand will continue from developed to developing regions, including Africa. Clearly, all forms of energy will be needed to support the post-pandemic recovery on this continent and beyond, along with addressing long-term energy needs, so that no one will be left behind.
"However, there will be long-term scars from this most recent downturn, including in investment. Our current assessments show that upstream capital expenditure could fall by more than 30 percent this year, beyond the 23 percent losses experienced in both 2015 and 2016. Our WOO shows that $12.6 trillion will be required between now and 2045 in the upstream, midstream and downstream. We are alarmed at the pull back of capital from the industry. We must all be proactive in pushing for policy discussions on energy and ensure that oil remains a key part of energy's diversified portfolio to avoid a future energy crisis," he said.
On OPEC's partnership with African oil producers, he said: "We at OPEC are working continuously to enhance our ties with Africa. This also supports OPEC's medium- and long-term goals regarding energy poverty eradication and the continued use of conventional oil.
"In recent years, more African oil producers have been joining or re-joining OPEC — including most recently Congo, Equatorial Guinea and Gabon, in addition to members Algeria, Angola, Libya and Nigeria. We would like to intensify our focus on the continent. Africa's potential regarding energy and sustainable development is impressive, and we hope to help unlock it together."