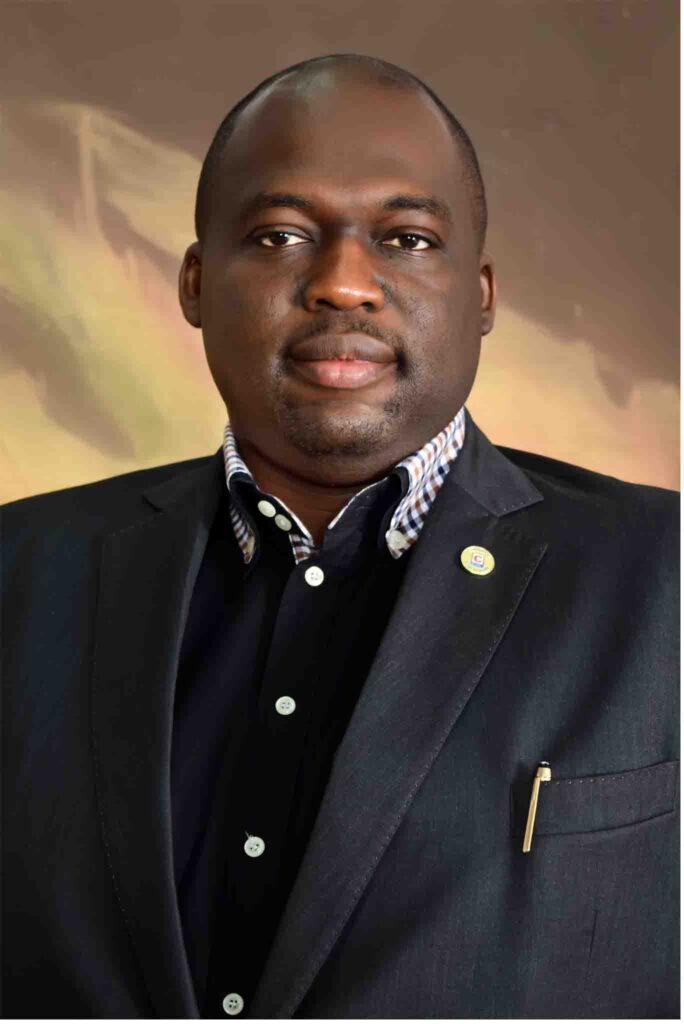 'Nigeria Will Continue To Be The Driver For Local Content Within Africa' – Onafowokan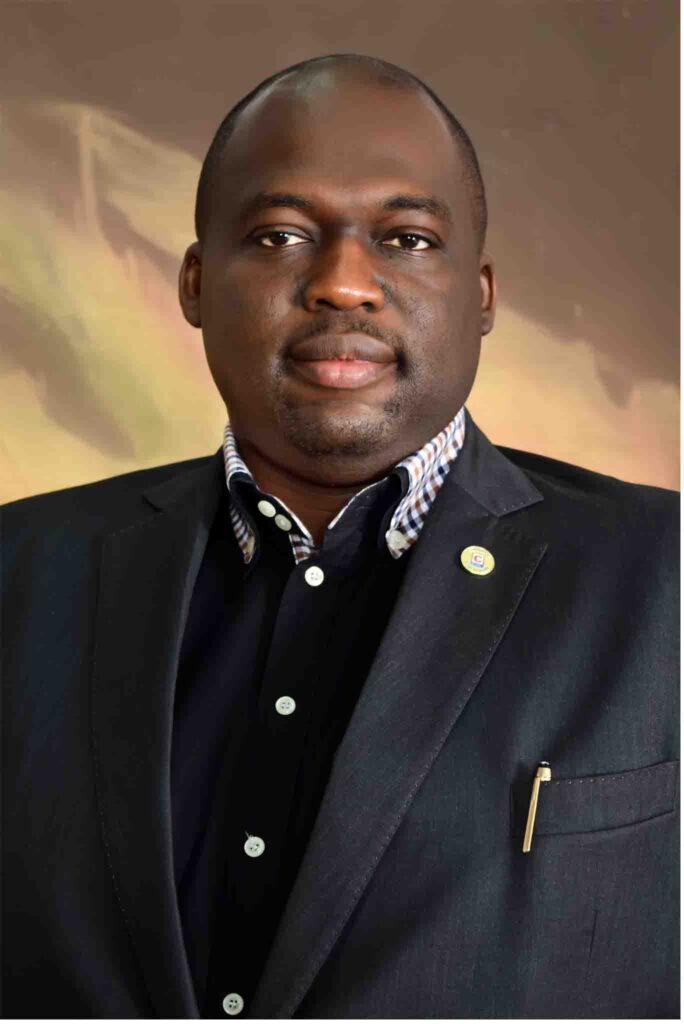 As Nigeria's oil and gas industry steps up to the global transition into clean energy, the relevance of indigenous companies as key players in this value chain has become increasingly obvious. Out of these numerous companies, we have Coleman Wires & Cables a pioneer of the Cable industry in the West Africa and poised to become a reference point for homegrown expertise.
At the manufacturing giant's helm of affairs is Mr. George Olutope Onafowokan, the Managing Director and Chief Executive Officer. Mr. Onafowokan, an experienced business analyst and seasoned entrepreneur grew the company's assets to N15 billion in 12 years using strong business acumen and innovative solutions. Under his leadership, the company is launching a Marine/Ethylene Propylene Rubber Cables (EPR) factory that will be in operation by the end of second quarter 2021-  the first in-country facility in Nigeria and only the second in Africa.
In this virtual interview with Majorwaves Energy Report's Editor, Margaret Nongo-Okojokwu, Mr. Onofowokan shares the company's journey and its success recipe in the last two and a half decades, its plans in line with new oil and gas projects on the horizon, as well the role of local content development in the Nigerian and African context. Excerpts:

We know that during COVID-19 you had this idea of backward integration for your company. How has this played out?

For us, pre-Covid we had a lot of scheduled projects that we were looking at- some in the oil and gas industry and others with telcos (Telecommunication Companies) and some increases in distribution in various areas. But we had started most of our projects pre-covid while some came in post-covid. One of the key ones pre-covid was regarding the oil and gas marine cable which is the ERP-based rubber cables which would be for 100% FPSO (Floating Production Storage and Offloading) cabling- topside of the FPSO. We are now at conclusion stage of that project. I believe we are about another 60 days to a maximum of 90 days from fully going into operations in Nigeria. That would enable Coleman to be the second producer of such a cable within the African market and that to us is one of the big game changers for the future where we see ourselves as being a major participant in projects like the Zabazaba, Bonga South-West in the future for 100% of the topside cabling and partly some of the subsea cables. Those are the game changers, which basically is at the completion stage, we are 90% done, the remaining 10% is now the commissioning stage- building-wise, machine-wise- all in-country today and that would set us apart.  Give or take, one of the other areas we have looked at also would be on transmission- bringing in gap cables- which would also still affect some aspects of the oil and gas industry because transmission of power and distribution of power is key to oil and gas locations and movement of power from whatever location to other parts of the communities of those oil and gas situated platforms. We are also now doing Gap Cables and ACCC (Aluminium Conductor Composite Core) power Cables with Gap cables being the fundamentally new cable that has been the focus of transmission in the world today in the last 15years, although, Nigeria has not been a participant in Africa and not really been a key producer of Gap cables. By the time we are finished also in the next 60 days, we should be the second or third producers of gap cables within Africa. Those are key projects, and this is a project that is today over $28 million USD. Figures have risen a bit because pre-covid and post-covid costs have changed; but we are coming to the tail end of most these of projects, and we see a fundamental shift in what would happen for the foreseeable future both in the oil and gas sector and in the transmission sector. Those are the key areas I think we played.
Secondly, we talked about backward integration, referring to copper and aluminum which would be in-country, that is still set. Due to covid we have had a bit of a delay on that project, but it is 60% done. I believe that by quarter 1 2022 (Q1 2022), we should be about 100% done. The final project is ongoing till today. That one actually started almost at the beginning of the post-covid phase which was in Q4 2020. This has to do with fiber optic cables, also used in telecoms, used in part of the cables found in oil and gas structures and we are proud of the fact that we would be the 4th country in the continent by this 4th quarter producing such. The project is about 60% complete. We expect that before the beginning of November, we should be 100% complete. Coleman has always been pioneers for anything in Nigeria and West Africa. I consider us the pioneer for the West Africa, Central Africa, and the East African region, taking out South Africa and North Africa, where development and  movement has been a lot higher than this middle part of Africa. For Coleman, the pride is the mere fact that we can bring all these types of products in-country. Those are the key ranges of product that are the game changers and definitely yes, both pre-covid and post-covid, we have managed to actually see that by the end of this year we would have done capacity expansion of almost 200%, 300% of our size and we have made it achievable irrespective of the crisis we have all been through in the last one and half years.

Excellent… You just mentioned a new range of cables Coleman is manufacturing. Are they manufactured locally, or do you assemble them?

No, they are all going to be manufactured locally, there is nothing like assembling. Coleman has been a business that has never believed in importation of cables. I have always said that word "Coleman Challenge". The Coleman challenge is: You put a cable on our doorstep that you think we cannot do. Most likely within 12 months, we would have put our investment into it. For us we believe in local capacity: local capacity building and local content building rather than actually building capacity from the outside or just enabling more capacity from building your business offshore. So, for us they are all local. The fiber optic cables would be yes first for Nigeria, I think we will be the only source solution for fiber come November this year and yes, we have got partnership with very good partners to do this. But we are a 100% invested in this. It is a Coleman investment, and we are building capacity in the oil and gas, building capacity in the telcos and in the transmission industry- every facet of life really. Of course, yes, we have our power base which is the wiring cable and the power cable but there are other areas of cable, which we pioneered but then, there are other newer areas which I would not call pioneer products, but they are areas which we as a country should have local production capacity. If you look at what has happened pre-covid, all of us had our meetings and interviews one on one but post covid, the utilization of data became a major player. It has changed everything in the world basically. We are all having our meetings on Zoom, Microsoft teams, all sorts of different type of virtual meetings. That has changed the use of data and that has also fundamentally placed what we are trying to do with the fiber optic cable. It does not matter whichever facet of life you are in, you need data, you need video, you need audio, you need telecommunication to happen and within that prospect irrespective of whether it is oil and gas, finance, no matter the business, communication has become a key to the business. Even within the oil and gas sector, fiber cables have been embedded as part of communication to carry data of what is being done with specific projects.
We are pleased by the fact that by this year also, Coleman will be the first fiber optic cable in-country  producer. So, all our projects are all in-country production and that is what makes us stand out. We put in investment. If you look at the fiber cable investment, it is a $22 million investment, the rubber cable is almost $30 million USD. When you look at it, were still doing backward integration of copper and aluminum which is also another investment of up to $25 million to $30 million. About a month or two ago, we started another $15 million expansion project. All these expansion projects done simultaneously which are now coming to its tail end, were done both pre-covid and post-covid, but in my own view, I saw that the economy needs a "restart" and once this happens, we expect a high speed of growth. The covid period did not stop our decision to continue with all our projects.

Tell us how your company fared during the COVID-19 Global pandemic.

Most of the industries like ours had a really massive experienced the negative effect of covid. This arose from the fact that you were shut down, there was restriction in movement of materials and general  movement restrictions everywhere and this went on for a couple of months. That of course affected books negatively, affected expectations and budgetary expenses and budgetary targets were really hit. For us, it lowered our projected earnings and turnover for the period and that would be the same for every other company that was affected during that period. But to take the positives out of COVID, it made every business reinvent itself. We all had to think out of the box and refinance and reposition ourselves during the period. This made us get ready for the restart such that by the time the restart came, we were in a better position.

Did your business model change as a result of all these?

Most of the things that had to change about one's business model had to do with operations, with how you did business. A fundamental part of business model which was when everything was physical, had to also change- even with us. Yes, we are in a technical type of engineering business which needed a lot more physical hands, but from our team that we had that had been trained, from the engineers we had and with a lot more virtual training going on, I think our team was able to cope with a lot of demand that would have needed a lot of expatriates coming in. Covid forced everybody  in-house to step up. We had a lot of machines coming in from different parts of the world. The engineers could not come but we still needed to install. Our team started delivering this installation where normally we would have needed the expatriates flying in for maybe a 30-day period or 60-day period. I would say pre-covid which would have been January last year we have been installing till today and we have had no expatriate coming in. When you look at the amount of machinery that they have been installing, which I will say would be in excess of $10 million to $20 million, by a fully Nigerian team just by having virtual support, it just shows you that we are able to step up to the game because covid forced everybody to do so. It also forced the manufacturers, and It was a good thing because under normal circumstances, some of those information they gave out would not be released to their customers, but they had to release it. So, I think for us, it has had its negatives, but we have also taken out the positives from it in terms of added value and training.

So, it looks more like COVID-19 helped to boost local content?

 Yes, I would say it did. Because it forced everybody to look inward to all local solutions to whatever challenges you had, especially human resources, and I think covid has proven that human resources should be localized especially when you need to build capacity on these human resources in the aspect of training. You need to stabilize you capacity and improve the capacity of your human resources within the system to be able to cope with this type of situation in the future. I think it also changes the mindset of those supplying, I mean the supply chain element of most businesses in terms of machinery and spare parts, and in terms of the support element of those businesses. So, we have moved a lot more into virtual support and It has been able to get our businesses running properly.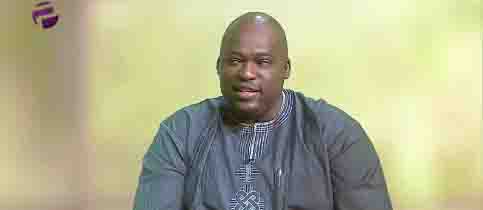 Coming out of the pandemic, a lot of businesses are optimistic that there will be a renewed boom. What is Coleman's strategic plan to cash in on this expected boom?   

The strategic plan was there from day 1, pre-covid. Our strategy was not to stop our own expansion projects. None of our projects stopped. We actually even added more. It is not just about why we are in a project. It is about the end of the project and what we are trying to position for. In fact, whether COVID or no COVID, most of those projects were a necessity and most likely, they will be high in demand after COVID, so we went on with our project. If you look at it today, the amount of demand for fiber optic cable is well beyond any one reliability for most of the telcos or the companies needing them. Therefore, Coleman making fiber optic cables is a big change and a big advantage to some of the strategies we have put in place. Taking an example also of Train 7, Coleman is the only company that is actually offering a 100% local content via the cable. 100% will be made in-country- from the low voltage to the high voltage to the fiber cable. Coleman is offering in-country solution within the time frame of the delivery. Now, if you have not built capacity, there is no way we can deliver those types of cables within the time frame. Having to build capacity in the first place and having installed capacity in-country would enable a company like Coleman to take advantage of the supply of Train 7, which they have done groundbreaking for a week or two ago. That is a game changer. There are projects that are coming up that we are seeing in the oil and gas sector, that are now being pushed back into pipelines so that those projects are now completed. The major part for us is that capacity has been built for those types of projects today and now available in-country. Now, if you take Coleman out of the picture, sincerely you have got no capacity in-country for these cables, they would be imported. But we have driven the capabilities of Coleman and the ranges of  Coleman to be so big and so huge, that it is not now possible to hear someone say that they want to import the cables for a project like Train 7. It does not make sense. This is what has made it possible for Coleman to work within this new dispensation of opportunities that would not have come to businesses like ours. We are the only cabling company that has a rating as an investment grade rated company today. With Agusto, Coleman is a BBB (triple B) rated company on the long term and near term. With CGR which is another ratings agency, we are BBB and A3. Now, it is really not heard of for a cabling company to be an investment graded company, especially where they are not listed in the stock market. We are still a privately run company that basically has the status of any investment grade Plc or multinational today. When you get to this level, that means your corporate governance and ethics are very high and your accountability is very high because those ratings tell anybody in the world how you are. I remember one of the IOCs (International Oil Companies) where we were pushing for a vendor registration increased their barriers in order to cut numbers. They said any company coming on board must have an investment grade rating. We are the only cable company in Nigeria that has an investment grade rating, so that means you have cut everybody else out. We were able to get in although we did not know that this was part of the criterion but today, we already have an investment grade rating.
Coleman is having an outing into the bond market soon. We are coming out with long term bonds and short-term bonds that will be sold unsecured to the debt market. Those are major changes that are happening that really you would not have seen happen in our own sector or within the cable industry in Nigeria. It is a real game changer from where Nigeria was in 1965, doing local production of cable and where Coleman has been in the business. We have been the pacesetter with everything coming out from the industry in Nigeria as a whole.

Please tell us more about your production capacity.

With regards to production, Coleman has the biggest and the largest capacity in terms of copper and aluminum in-country within Nigeria and the West African region. In the whole of Africa, we are one of the top three in terms of capacity. We have an inbuilt capacity today of about 7,000 tonnes of copper a month and about 3,000 tonnes of aluminum. We expect at the end of this quarter, we should have increased capacity by another 2,000 tonnes and 1,000 tonnes of aluminum and copper per month, respectively. By beginning of next year, we expect that that total would be almost doubled with regards to the number of expansions we are also doing. Within that scope, we are looking at about 15,0000 tonnes to 16,000 tonnes capacity. Even at a utilization of 50% of that, we would account for 70% of the total demand capacity of the whole of West Africa within one factory. So basically, we would be able to supply both Nigeria and the whole of West Africa on our own single-handedly. Those are the built-in capacities we have put in place. We see our business doing over a trillion (Naira) within the next three to five years.
The business dynamics of both for us is very big. We are looking at the fundamentals of growth into areas such as fiber. Fiber production capacity that we have put in place is for almost a billion dollars a year capacity and that is also a game changer for us not only for the oil and gas but for the industry as a whole in West Africa. So, when you are moving capacity or you are moving volumes, you tend to look at what the long term is. For us, most projects are long-term based projects which means that we put in full capacity on day one. So rather than looking for capacity to be filled, or building capacity as you go on in years, we actually build huge capacity first and then fill the capacity, then expand more on the capacity as its filled up. For us, it has worked because investment in Nigeria is time based and situation based. When you look at the situation of the currencies for example, or what you do at a particular time, if you do not act fast, the currency movement may act against you. Your investment and your CAPEX (Capital Expenditure) cost begins to fluctuate depending on the percentage of devaluation you get. So, for us, we take a position, and we go ahead with it. It is all about the capacity of the project. I will say today, to meet all the expectations of West Africa as a whole- in both the oil and gas and the industrial sector and all other sectors- there is no area that we do not participate and do not have full capacity to control actual deliveries within the country and outside the shores of the country.
 
Now let us talk about the projects you are currently engaged in… We would like to know more about your role in the NLNG Train 7 project and any other project Coleman is currently handling like the Zabazaba/Bonga project you mentioned earlier.   

This year will be the Train 7 project where we have offered 100% in-country solution for the cables, and we are working to try and make sure that we can deliver what everybody wants. We are the only cable company actually offering 100% to the providers and to the EPC (Engineering Procurement and Construction) contractors. We have not firmed up everything yet, so to us its hush hush till everything is firmed up. We have very clearly told all the EPC contractors all contractors involved that we are offering 100% within time frame of their delivery schedules and also that NCDMB (Nigerian Content Development Management Board) and even NLNG (Nigeria Liquified Natural Gas) is well aware of our capacity to meet those demand levels.
Some of the projects which are still back upstream which we were and are still involved in and are expected to come back is the SSGA, SSAGA, Shell  Projects, these are now coming back on stream . We also expect Asa North. But all these other projects will start within time before the new projects start coming up. The big ones are all on technical or commercial discussions now and we expect the big changes to happen most likely between Q3 2021 and Q4 2021 where delivery of those projects would start coming in. Sometime next year, we all can start talking of Bonga Southwest or Zabazaba coming back on to the table. So, for now, our focus is on the ones that we believe are on ground at the moment which we are moving forward with.

Coleman won the indigenous company of the year in NOG (National Oil and Gas) 2019 and you have risen to the point of regional integration with strong local content. Give us your appraisal of how far local content has come 11 years after and what the next level should be.

We are grateful for the recognition in 2019 and we are still carrying the badge since there was no 2020 edition, so we will say we are 2019 and 2020 holders of the indigenous award. We were quite proud of having that award because when you look at the history of most of the companies the indigenous award had gone to, they have been majorly oil and gas servicing companies owned by
A lot of us have benefited from the NOGICD Act ( Nigerian Oil and Gas Industry Content Development Act) and from the success story of what NCDMB has done. For us to win the NOG indigenous award shows that we are the embodiment of local content and what the Act is all about. Prior to the Act, companies like us would not have seen the light of day and we would not have invested in that type of business in the first place because we would have been unable to guarantee that we would be patronized by these other companies. They just were not used to doing so. So, the local content Act in the first place is very laudable and cannot be faulted. Talking about what it has achieved in the 11 years it has been in existence, a lot has been done and a lot more needs to be done. Capacity building is always a continuous thing. You cannot have all capacity on day one. Our expectations were a bit high for local content and I can say that we have not gotten there yet. We are not at the level which I expect even the KPIs for NCDMB should have reached.
I think we are moving at a pace. We are moving a lot better under the leadership of the Executive Secretary of the NCDMB Simbi (Wabote) and his team. I was one of those pleased with the continuity his second term will bring. Mainly I think it has been a good driving force and we have had a more technical Executive Secretary than we have had before. He was coming from the side of the IOCs and as a technocrat could understand the issues better than someone coming from the side of government. Overall, the drive of the NCDMB and the local content Act has been a lot better. He better knows the loopholes and can corner the IOCs (International Oil companies) to be a lot more focused on local content. He has done a fantastic job in that area. They can still do a lot better but doing better means we would all be patient so much so that whatever they are doing will be for the benefit of the country as a whole in the long run.
There will always be positives and negatives of the NCDMB and the NOGICD Act. The negatives everybody talk about is that cost will go up but there is no way you can build efficiency without first experiencing increase in cost. Later on, the more efficient those businesses become, the more the efficiency drives down cost. Today, we are almost the best price you can get for cabling in the country because we have built capacity and this capacity has dropped down price levels to be more competitive. So, for me, NCDMB and the NOGICD Act has played a fundamental part to improve the participation of companies in Nigeria. It is not about Nigerians only; it is the companies within and the protection of investments within the country and those investments being able to actually grow based on being given opportunities within the oil and gas sector. For what they have done so far, we need to commend them. We need to commend Simbi Wabote and his team on what they have done so far. I just think we need to give them a bit more opportunities and support whatever they are doing in order to get us "there" more and faster.
If you look at the level of KPIs that were given for local content under Train 7, it is a lot higher than the benchmarks you could have ever seen within Train 1 to 6. If you were to compare Train 1 to 6 with what we are expecting from Train 7, it is not even comparable! With Train 6, did we even achieve 10% of what is expected to be achieve at Train 7 level? The NOGICD Act was not there with Train 6. So, you can see the difference or gap level because the NOGICD Act happened after Train 6. Prior to the NOGICD Act, there was just local content policy until it became a law in 2010. Now do a comparative analysis of Train 6 with the number of companies involved in the Train 7 project, those interested or even pre-qualified as vendors, there is a massive gap. You will be talking of maybe 1000% or 2000% to the number of vendors that are now local content-based vendors. That tells you what the impact of the NOGICD Act is. We cannot event compare Train 1 to 5 with Train 7 because it was not even close to the NOGICD Act. We have had 11 years of the NOGICD Act, and we can now see the difference. So, you can imagine if we have had just between a 10-year and 11-year scenario, almost 1000% to 3000% percent increase in vendor local content representation on Train 7, you  could imagine what the next 10 years will hold for Nigeria. It just tells us that we need to continue to focus on local content. Everybody is copying the NOGICD Act now, so I expect that we will be the drivers for NOGICD. Nigeria will continue to be the driver for local content within Africa and our capacity that has been built in-country will enable us to fight for businesses outside Nigeria. Even most of the companies that were created under the NOGCID Act are going outside the Nigerian shores and tendering and bidding for projects. The more experiences that Nigerians or Nigerian companies get during this last 11 years and the future of the NOGICD Act, the better we would become, even with the impact of the Act in almost every part of the economy today. However, I would also want us to be careful in that direction, that we do not create too many multiples of the Act that it becomes a problem latter on, then you have too many agencies fighting the same thing where you have just one job, but 4 to 5 agencies are claiming the right to local content. This can bring about bureaucracies and further problems.  I think we should develop local content. We should develop the NOGICD Act. We should solidify it and not scatter it but should be careful of what comes out next from the NOGICD Act. For me, the next 10 years of what we see from the NOGICD Act will be positive, therefore we need to continue to support it.

You must have been following industry updates and therefore aware that the country has declared 2021 – 2030 as the Decade Of Gas. How is Coleman positioning for this?

I believe we are positioning for the decade of gas. Even for us, we have moved our total power generation to gas because we see gas as being the future. Nigeria has massive gas reserves which is even greater than crude oil. We see that it is going to be the energy of source for us in the future and as it is, the energy of source for really the rest of the world- from liquefied gas to natural gas for power and for heating. For us, we expect to see a lot of projects happening in the gas sector. We expect to see Nigeria get to zero flare, because really there is no reason why gas should be flared. It does not make logical sense because gas is so useful.
I think that now that people have seen capacity built in utilization of gas in-country and outside the country, we could see a lot more projects coming up under gas. So, for us, positioning has to do with the capacity that will be built in that industry- the oil and gas and services- and being able to provide the right solutions and cables for those industries that are being built. You are going to see gas to petrol, gas to diesel conversions that will happen. So, gas is the future, and we are making sure that Coleman has built capacity for all these projects that are going to be coming onboard or coming upstream over the next decade and making sure we have capacity to feed and sustain demand levels from all these companies that are going to be coming up in the gas industry. The opportunities are going to be great, and it is for us to know that whatever opportunities that will be gotten will be from generation to gas utilization to liquified gas to propane. It is a sustainable energy that is cleaner than fossil fuel crude and I think the focus of the world will continue to be on gas for the foreseeable future. Nigeria needs to focus on projects that are related to gas, and we need to provide solutions for that in terms of power solutions and cabling solutions for those types of projects.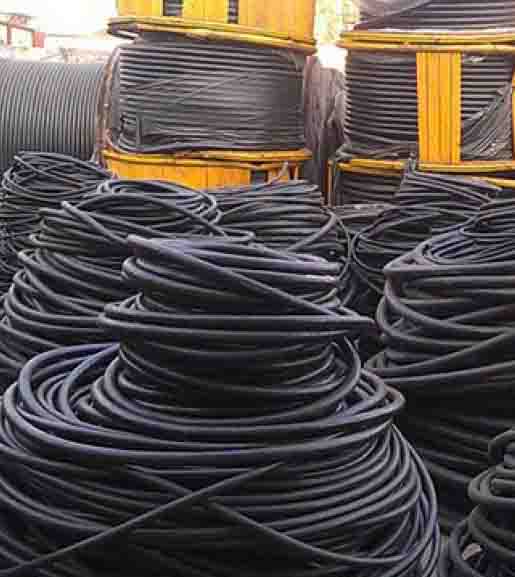 Talking about capabilities, how is your staff faring and where do they get their training to acquire this specialized skill set?

For us, majority of these training have been in-country. Some have been outside the country, but majority of our staff have been trained in-country. We have been training for 20 years. Some have been with us for more than 10 years and 15 years and it is because of the in-house training.  Some of them started off as trainees and others graduated through the training scheme into the system and continued with training.
The system in-house has always been: Let the trainers train the trainees. We bring in so much technology that is more advanced than what most our Nigerian workers have seen. We have agreements with all our suppliers and manufacturers to train our staff for 30 days or 60 days periodically. So, they do actually come into Nigeria to train. Today, Coleman has about 423 workers as at last count. With all these extra projects coming on, we expect to be over 1500. If the training they have been receiving has not been that good or effective, our business would have shut down during COVID until now because you cannot bring in anybody. The training has worked. The ratio of staff to expatriate is 1:100  and the expatriate is even a middle manager helping to train and improve on certain areas within the factory. We are very proud of that. It just tells you that if we believe in our Nigerians and put more time and training to our human capacity and build on them, even in engineering, they can and are able to cater to our needs, meet our expectations and even surpass them. We believe the Nigerians must be trained, can be trained and have been trained periodically and continuously. I will give you an example. The fiber optic project needed a 12-week training course although it was done virtually. We had a team of Nigerians who were trained over this 12-week period who understood what they needed to do and today, they are moving the business forward. So, the opportunities for training have changed from just physical to virtual and has given us the opportunity to manage the growth and capacity build on the human resource. That has made us sustainable in the last 20 years. Coleman has therefore been able to sustain its team, sustain its growth and sustain its technology without having to have expatriate oversight on-site and that has helped over the years. We are consistent with training, and it has improved us over the years.