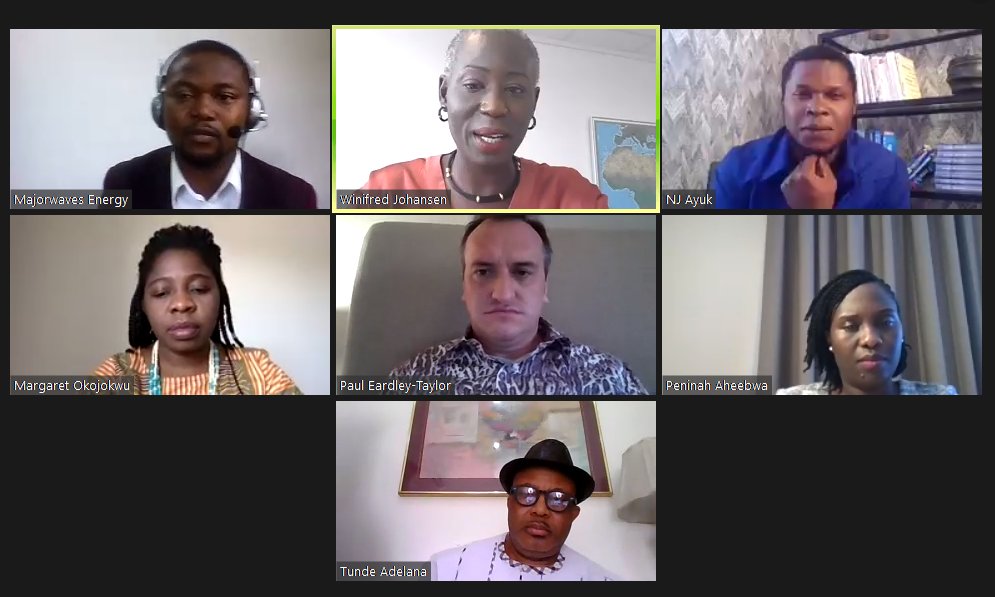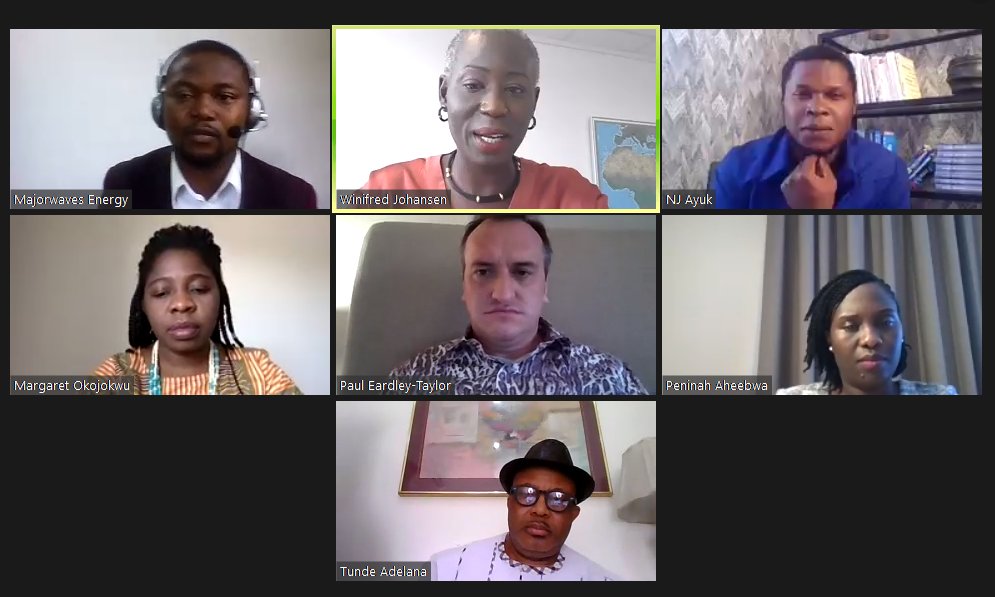 Africa's oil producing countries can develop their technological capacities and capabilities by learning from Nigeria if regional integration is embraced as a survival strategy post COVID-19, the Nigerian Content Development and Monitoring Board (NCDMB) has said.
The Director of Monitoring and Evaluation, NCDMB, Tunde Adelana stated this during a Webinar hosted by Majorwaves Energy Report recently, with the theme; "Optimising Local Content through Regional Integration in a post COVID-19 Africa." He said local content in the Nigerian oil and gas industry is not about indigenization, but domiciliation and domestication of skills. He added that indigenous companies have since built capacities on the back of the policy.
Adelana noted that Africa is a very rich continent and has a lot of mineral resources in every nook and cranny, adding that research should be encouraged in the continent to develop these local resources. He said, "Africa is a very rich continent and we have a lot of mineral resources everywhere. We need to look back and do some more research into our local resources, to see how they can be utilized to support, not just the oil and gas sector, but the entire economy at large. "Nigeria has abundant skills. We have abundant capabilities and competencies, given the length of time we have been in this industry (60 years). Our achievements speak for themselves. And for the rest of Africa, there is a lot you can learn from Nigerians."
 "Our principle is Local Content, and it is not about indigenization. It is about domiciliation and domestication. It means, bring it to us and do it here, our people will learn from it and become experts in that field."
"R&D is the bedrock of any development. We need to continue to evolve, to create values. R&D is very key on this and I think this is one of the opportunities that Africa as a continent needs to take on, post Covid-19."
Also speaking at the webinar, a legal expert on structuring, local content, documentation and negotiation of oil, gas and petrochemical transactions, Dr. NJ Ayuk, enjoined Nigerian oil and gas services firms to take advantage of opportunities in Equatorial Guinea, Mozambique and other Africa countries post COVID-19. Elaborating on the importance of regional integration in post COVID-19 Africa, he noted that the African Continental Free Trade Agreement (AfCFTA) has a pivotal role to play but bemoaned the difficulty it will face if the local content laws of participating countries were not harmonised. "Nigeria for example, has competent oil services firms but finds it difficult operating in fellow African countries because of local content laws" he said, while urging Nigeria to lead the campaign for a regional content law.
According to the Executive Chairman, African Energy Chamber, "in the last two years, there has not been any major project in Africa." He then called on Africa oil producers to make their fiscals competitive, so as to attract big projects. He lauded the Nigerian Liquefied Natural Gas (NLNG), describing it as one of the most successful LNG in the world.
  ''Africans, Stand up! Be conquerors and go to these places where you never thought you will go; set up service companies and compete internationally!" he stated.
"We need to get off our high horses as Africans and start competing. Africa, we need to be honest with ourselves: it is a time to go bold!"
He further noted that, "there is no reason why we cannot use this Covid-19 moment to leap frog into the future and break bounds."
On her part, Director of Technical Support Services, Petroleum Authority of Uganda, Peninah Aheebwa said National Content in the Ugandan oil industry is about value creation and retention in-country.
She said, "For us, National Content means in-country value creation and retention, whilst ensuring competitiveness, efficiency and effectiveness."
According to her, "We have opportunities for Joint Venture with UNOC. This is available for African operators to seize.
"While FID was delayed in Uganda, we used the opportunity to build some level of capacities which can be deployed in Mozambique and South Sudan; discussions have begun in this regard.
 "Our National Supplier Database is open to everyone for registration, whether nationals of Uganda or not." 
 Lending his voice to the discussion, Head, Oil and Gas Southern Africa, Standard Bank Group, Paul Eardley Taylor, said that there is existence of local content escalator for all projects in Mozambique.
He said, "Local Content escalator exists for all projects in Mozambique, as subsequent plans for development have increasing provisions negotiated projects compared to earlier ones."
He stated that, "A Mozambican company is one that is set up in Mozambique and pays tax in Mozambique; it does not have to be owned by a citizen. We're excited about the opportunities there for other African countries."
On the local content opportunities in the country, he said,
"The opportunities for Local Content in Mozambique's LNG is estimated at 5billion US Dollars over the next 4 to 5 years."
Speaking on the future of oil and gas companies in the country post COVID-19, he said,
"The next phase for a lot of the local companies is equity funded joint ventures, and over time they will become the established local corporates in Mozambique which have the skills and the track records of the companies in Nigeria."

The webinar was graced by stakeholders of the oil and gas sector across Africa, Europe and America as attendees aimed at identifying opportunities across Africa for built capacities and capabilities; the flow of capital, formation of JV towards big ticket projects; finding practical solutions to challenges with integrating businesses across national boundaries; optimising bi-lateral and multilateral trade agreements across regions; leveraging technology in a post Covid-19 era across the continent; and comparing National Content legislation of individual countries, as well as provisions for collaboration and dispute resolutions.  As countries are strategizing on the way forward post COVID-19 pandemic, African countries are expected to recover faster collectively and to benefit more from one another with regional integration strategy, which was the highlight of the webinar.