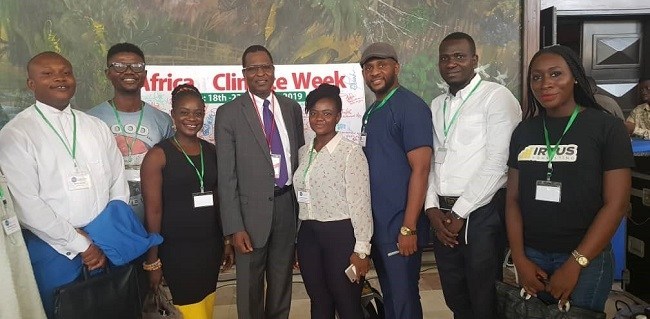 Nigeria seeks to unlock youth innovation in climate action
Ahead of the Youth Climate Action Summit in New York by September 2019, Nigeria has embarked on a youth mobilisation campaign in the bid to fish out innovation in climate change exploit.
As a build-up to the Nigeria Youth Roundtable on Climate Action that held in June and to further strengthen the nation's position as a country member of the United Nations' Youth Engagement and Public Mobilisation track at the September summit, the United Nations Development Programme (UNDP) and the Federal Ministry of Environment through its Department of Climate Change are hosting the Regional Youth Roundtable on Climate Action, which is aimed at unlocking youth innovativeness in the country's climate change procedure.
ALSO READ:
Sea levels rise as tonnes of Antarctic ice melts
The forum, which holds nationwide from August 12 to 16, 2019, will feature active participation by young individuals who are actively taking climate action and leading innovative ideas in different parts of the country.
"The aim is to establish youth regional climate change innovation hubs that would serve as a platform for continuing interface with young people with government and development partners for the implementation of practical solutions," says Dr Peter Tarfa, Director, Department of Climate Change.
The organisers are encouraging the participation of innovative female and physically challenged young persons, it was gathered.
"Since we sent out invitations and request for applications via several media channels some days ago, we have received very encouraging reactions and hundreds of youths have signed up and showed their willingness to be a part of this historic event," says Mrs Dolapo John of the Department of Climate Change.