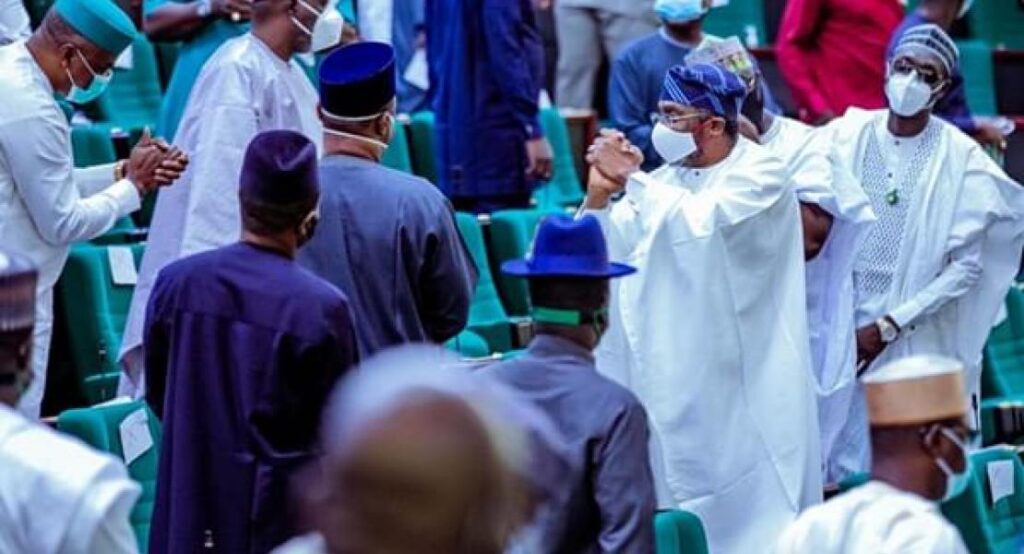 Nigeria Content Summit: Stakeholders Reject Repeal of NOGICD Act, Advocate Improvement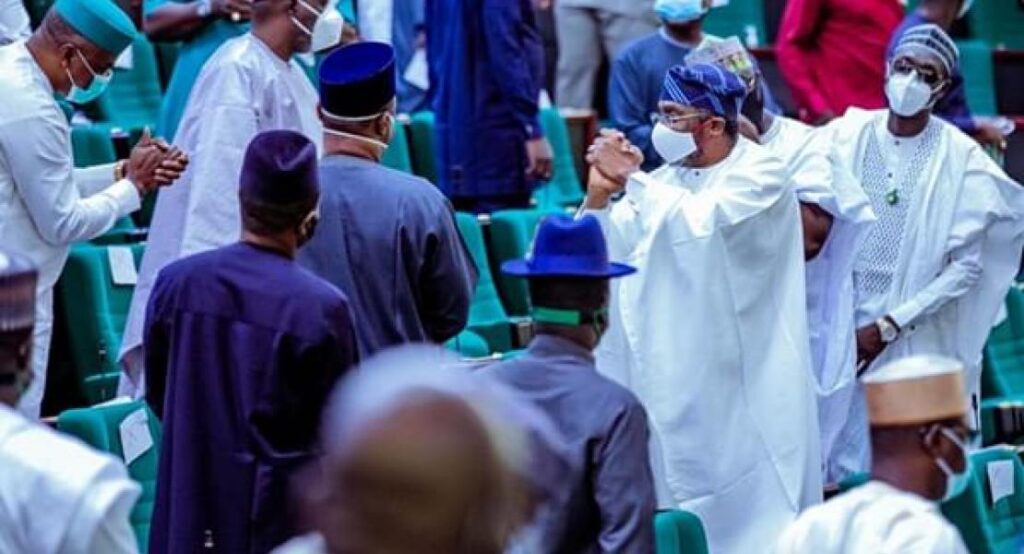 By Jerome Onoja, Ikenna Omeje
Stakeholders in Nigeria's oil and gas industry have lent their voices to the ongoing consultation by the National Assembly on expanding the benefits of Nigerian content to the economy through amending the Nigerian Oil and Gas Industry Content Development (NOGICD) Act 2010, giving assent to both the proposed Nigerian Content Development and Enforcement Bill (2020) and the Nigerian Content Development and Enforcement Commission Bill (2020).
Majority of the speakers, panellists and notable attendees recommended that the NOGICD Act be slightly amended to improve on the successes registered, also due to a few inconsistencies with terminologies among other grey areas. But, they were unequivocally against overhauling or repealing the Act and replacing it with the Nigeria Oil and Gas Industry Content (NOGIC) Bill 2020. They noted that it could reverse the gains of local content accrued by the NCDMB under the NOGICD Act 2010 over the last decade.
They were also unanimous about extending the benefits of Nigerian Content to other sectors of the economy but again, advised that the peculiarity of each sector would require legal provisions and framework adapted to suit it.
The virtual consultative summit, which held September 16 – 17, 2020, with the theme, "Expanding the Nigerian Content Possibilities," was aimed at discussing and creating understanding of the immediate and wide implications of the proposed bills.
The platform also provided key stakeholders with the opportunity to discuss and share their views on the provisions of the bills and how well they address existing challenges while charting the path to sustainable economic development and self-sufficiency. In particular, the legislative impact of the bills on thematic areas of the economy such as investment promotion, economic competitiveness, transparency, human capital development; public procurement; and ease of doing business were critically examined.
Declaring the summit open, the Minister of State for Petroleum Resources, Chief Timipre Sylva urged industry stakeholders to work together to promote Nigerian content.
He said: "We must all put our efforts to ensure that local content is reflected in all facet of our economy. This cannot be overemphasized as it is a national priority for our dear President to diversify to other sectors of the economy from our mainstay – oil and gas, thereby increasing revenue generation and creating employment for our teeming youths.
"We are here today to talk about the possibility of broadening the Nigerian content opportunities and leveraging linkage opportunities to other sectors of the economy.
"It is also important to note that the drive for local content growths in the oil and gas sector, has been tremendous as a result of collective efforts. Prior to 2010 when the Nigerian Oil and Gas Content Industry Development Act was enacted, Nigerian content was less than 2 percent , but today, it is about 30 percent. And projected to get to 70 percent by 2027, as enshrined in the 10-year Strategic Roadmap of NCDMB. I want to add that the success of the NOGICD Act 2010 was by no means done by the NCDMB alone. It has been the collective effort of all industry stakeholders. Therefore, the compilation and implementation of Nigerian content across major sectors of our economy, appeals for sustainable partnership in our drive."
Mr. Bayo Ojulari, the Managing Director of SNEPCo spoke on the need to intensify efforts at developing human capital, a practice which is consistent with Shell companies in Nigeria. He further admonished players in the industry to pull resources and expertise together in order to take on major projects, like what obtains with companies from Korea.
"We can point to key industry leaders who are ex-Shell staff, entrepreneurs, CEOs of notable companies with international track record, even kings who have stood out among their counterparts in host communities. These point to the fact that," he noted. there is a human capital development standard with Shell and such standard is worthy of emulation across the entire industry
Also speaking at the summit, the Managing Director of Nigeria Liquefied Natural Gas (NLNG), Mr. Tony Attah expressed displeasure over challenges industry operators face in the area of maritime, and advised that further bureaucracies would make the business environment uncompetitive.
He said: "Today, every ship that calls in-boarding must pay $400,000 for just one call. It doesn't matter if it's our own ship or it's a third party ship. $400,000 boat charge is the highest charge in the world. Our neighbours here, Equatorial Guinea, could take $50,000. The average across the world that we have looked at, is $120,000 per call. We are now gradually getting to a point that on a call-to-call basis, for somebody who wants to buy FOB, we are not attractive. So if you look at this overlay and the speed at which we are becoming unattractive, it implies that we are going to become uncompetitive globally.
"I think it's important that we get counsellors and guidance of the Oil Producers Trade Section (OPTS), as supported by the country chairman of Shell to just do the needful and allow the Act as it is today; to just consolidate and move Nigeria forward. Give it another 10 years to stabilise."
On his part, the Executive Secretary , Nigerian Content Development and Monitoring Board (NCDMB), Engr. Simbi Wabote listed some of the achievements of the board to include the integration of Total's Egina Floating Production Storage and Offloading (FPSO); processing of barite in-country; pipeline coating in-country; raising of the Nigerian Content Intervention Fund (NCIF) from $200 million to $350 million; 40 percent Nigerian owned marine vessels; 420 million tonnes per annum pipe mills including two world class mills in Abuja and Lagos; 9 million training man hour – over 7,000 trainees; NOGIC JQS; and the emergence of three Nigerian independents — Aiteo, Eroton and Seplat.
He also spoke about the board's involvement in modular refineries; noting that the board has equity investments in Waltersmith modular refinery, Azikel modular refinery and Duport modular refinery. Waltersmith which is located in Ibigewe , Imo State, is a 5,000 barrels per day (bpd) modular refinery. Azikel in Gbaran, Bayelsa State, is a 12,000 bpd, while Duport is a 2,500 bpd refinery, and is located in Egbakor, Edo State. According to Wabote, Waltersmith will probably start refining this month.
He stated that the vision of the board, through its 10-year Strategic Roadmap, which will elapse in 2027, is to create 300,000 direct jobs, achieve 70 percent local content and retain $14 billion out $20 billion annual industry spend in-country.
On the proposed amendment Bill of the NOGICD Act, Wabote said that the board is in support of section 38 of the new Bill, which states that operators should set aside 0.5 percent of gross revenue for research and development; section 68, which makes provision for administrative sanctions against erring companies without first securing a conviction in court; and section 70, which provides further clarity on the roles required of the board: R&D, diaspora, linkage, PPP's, and other interventions .
The NCDMB boss emphasized that the Nigerian content is not about indigenization or 'Nigerianisation', but domestication of skills and retention of value in-country.
Also lending his voice to the discussion, a justice of the Industrial Court of Nigeria, Hon. Justice Nelson Ogbuanya stated that local content in the country's oil and gas industry has been a success story, but noted that there is a need to rejig the NOGICD Act 2010 in such a way that will increase the contribution of the oil and gas sector to the country's Gross Domestic Product (GDP).
He advised that the expertise the country has acquired in the oil and gas industry, through local content, should be deployed to other major sectors of the country's economy, so as to develop them as well.
"Given the trajectory of the oil and gas industry and knowing that, as a mainstay of the Nigerian economy, it has not been able to contribute significantly to the nation's GDP, any effort to rejig the present legal framework that will spur development across sectors is a welcome development," Ogbuanya said.
Representing Petroleum Contractors Trade Section (PCTS) of the Lagos Chamber of Commerce and Industry (LCCI), Rosario Osadebe threw her weight behind the idea to escalate the benefits of Nigerian content legislation beyond oil and gas industry. However, she noted that each industry is unique.
"This is not a case of one size fits all. There's a need to borrow a leaf from the successes of Nigerian content in the oil and gas, largely resulting from the strong support and direct involvement of the Petroleum Ministry," she said.
Speaking on the position of service companies on the NOGICD amendment bill, the Chairman, Petroleum Technology Association of Nigeria (PETAN), Mr. Nik Odinuwe said that the section of the 2010 NOGICD act on operations in land and swamps, which is exclusive to Nigerian oil and gas companies, should be left un-amended, as it has led to capacity growth and economic expansion in the country.
He further added that, the opinion of the association is to improve on the Act and not to repeal it.
He said, "Nigeria didn't stop producing oil even during this period of COVID-19 in spite of the fact that expatriates are unable to fly in. That's because Nigerians have developed capacity to for these highly technical activities.
"There is an American quote that says: 'If it isn't broken, don't fix it'. So, why repeal the Act if it has achieved this much in just 10 years?
"The position of PETAN is that the Act be maintained and not repealed by the National Assembly," he quipped.