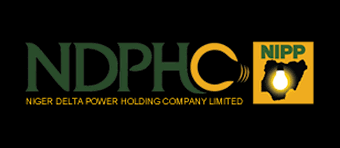 Niger Delta Power Holding Company gets three new directors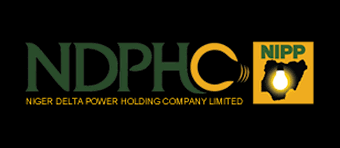 The Niger Delta Power Holding Company (NDPHC) limited executive board has been broaden following the appoint of three new Executive Directors by President Muhammadu Buhari,
The three new Executive Directors are for Generation Directorate, Abdullahi Kassim from North West; Corporate Services Directorate, Nkechi Mba from South East; and Executive Director in charge of Legal Services and Company Secretary, Mohammed Mahmud.
With this new appointment, NDPHC board now has six Directors in-house, representing each of the six geo-political zones of the country.
Buhari had on August 20, 2020 approved the renewal of the appointment of Mr. Chiedu Ugbo as MD/CEO of NDPHC and Malam Babayo Shehu and Engr. IfeOluwa Oyedele as Executive Directors respectively.
Before now, Babayo Shehu from North East was Executive Director, Finance and Administration but now oversees Finance and Accounts Directorate, he is from Bauchi state while Engr. IfeOluwa Oyedele from South West, who who was in charge of the Directorate of Engineering & Technical Services, is now responsible for Networks Directorate. He is from Ondo State.
The new Executive Director, Generation Kassim, holds an M.Sc Degree in Thermal Engineering (Rotating Machinery & Equipment) from Cranfield University, UK. He is an experienced power plant engineer with experience from Dangote, Alstom and GE (General Electric). General Electric supplied 32 out of 35 power turbines in NDPHC power plants across the country .The new ED with GE experience will be operating a familiar terrain and ultimately boost the operating capacities of the plant with enhanced power generation for the country. He represents North West on the board and hails from Kano State.
Nkechi Mba was until her appointment as the Executive Director Corporate Services, the General Manager, Procurement. She is a 1987 graduate and a lawyer, who was called to the Nigerian Bar in 1988 after going through the Law School. She joined the services of NDPHC in 2009 and has held several positions as Head of Administrative Services, Acting ED (Corporate Services). Mrs. Mba is from Anambra State and represents the South East zone.
Mohammed Mahmud is the Executive Director (Legal Services and Company Secretary). Mr. Mahmud graduated in 1985 and qualified as a lawyer in 1986. He holds LL.M degree from the University of London. He joined the services of NDPHC in 2010 and has held positions of General Manager (Legal Services) and Company Secretary and Legal Adviser. Mr. Mahmud is from Niger State and represents the North Central zone.
The three additional Executive Directors appointed are to join their colleagues whose tenure has been renewed for another 4 years to ensure efficiency in managing the affairs of NDPHC.
Source: SweetCrudeReport