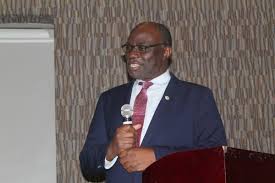 Nobody has the right to be violent against any official of a power distribution company discharging their lawful duty, the Nigerian Electricity Regulatory Commission declared on Wednesday.
NERC's declaration was, however, followed by resistance from power consumers who insisted that Discos that failed to provide considerable service should stop disconnecting electricity users from the source of power supply. The regulatory commission, Abuja Electricity Distribution Company and power consumers aired their various concerns on issues pertaining the sector in Abuja during a public hearing on the application for extra-ordinary tariff review pursuant to NERC regulations on the procedure for electricity tariff review and regulation.
The Commissioner, Legal, Licensing and Compliance, NERC, Dafe Akpeneye, decried the fact that some power consumers had resorted to being hostile against officials of distribution companies and warned that the commission might begin to prosecute culprits.
He wondered why a power consumer would be courageous enough to stab a staff of the AEDC to death, as well as inflict injuries on another employee of the firm.
Akpeneye said the commission might be forced to prosecute such violent consumers, adding that aggrieved power users must follow the right channels whenever they have complaints against any Disco.
"Nobody has the right to be violent against the staff of any Disco, not to talk of killing an employee of a power firm," he said.
The NERC official added, "We should be law abiding citizens and there are channels to lay complaints instead of resorting to brutality and violence."
This came as power consumers kicked against moves by the regulator to implement increased electricity tariffs for Discos.
Speaking at the public hearing, Princewill Okorie, a power consumer, said, "Violent extremism happens or can easily happen when a Disco goes to disconnect people that do not or hardly get power supply from the Disco.
"Many Discos don't render the required service but still exploit power consumers. So who will enforce the prevention of exploitation of customers by Discos? NERC should not only focus on increasing tariffs."
Another consumer, Nwachinemere Smart, who identified himself as a legal practitioner, called on the commission to suspend the proposed tariff hike that is meant to take effect from April 1.
He argued that there should be some tangible progress in the power sector before any increase in tariff could be implemented.