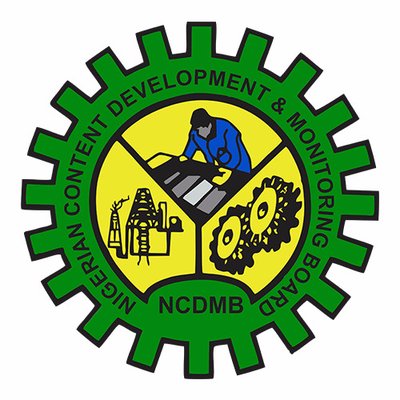 NCDMB targets 300,000 jobs by 2027
…says 40% of marine vessels owned by Nigeria
The Nigerian Content Development and Monitoring Board, (NCDMB) says it target over 300,000 direct jobs in its 10 years development plans just as it disclosed that 40 percent of Vessels operating currently offshore are owned by Nigerians. According to the agency, 10 years from now, it is envisaged that around 300,000 job would be created, retain $14 billion out of $20 billion. .Above all, it is pursuing that Nigeria should be able to build ships and seriously engage in manufacturing.
This according to the board, the 40 percent marine vessel ownership is an increased of 35 percent, from five percent recorded in 2010 when the board was inaugurated.
The board as part of it 10 years roadmap, also stated that plans are ongoing to increase the Nigeria content percentage in the oil and gas industry to 70 percent by 2027.
Speaking during the Nigerian Content Workshop for Media stakeholders in Lagos, the General Manager, Corporate Communications and Zonal Coordinator, NCDMB, Ginah O. Ginah, said: "Prior to the inception of the NOGID Act, less than five percent Nigerian Content value exists in-country.
"But since we came up, that percentage has risen to about 30 percent. 40 percent of Marine Vessels currently operating in the sea are owned by Nigerians."
He further stated that the nation households have a shortfalls of over 20 million Liquefied Petroleum Gas, LPG, also known as cooking gas and that the agency is doing everything possible to help bridged this gap hence it desire to partners with Rungas to set a gas cylinder manufacturing company in Bayelsa.
He said the key thrusts of the NOGICD Act of 2010 was to Integrate oil producing communities into the oil and gas value chain, maximise participation of Nigerians in oil and gas activities, maximise utilization of Nigerian resources such as goods, services and asset, Attract investments to the Nigeria oil and gas sector (service providers, equipment suppliers etc, Link oil and gas sector to other sectors of the economy, Foster institutional collaboration.
He said it target 70 percent retention of Industry spend by 2027.
According Ginah Ginah, the10 years plans of the agency is built on five pillars, namely technical capability development, compliance & enforcement, enabling business environment, organisational capability, and sectoral and regional market linkage.
Technical capability he said will extend and deepen in country in the oil and gas industry while compliance & enforcement will ensure Nigeria Content implementation is enhanced through the mobilization of appropriate tools, policies and framework.
Enabling business environment will facilitate a commercially viable business environment that encourages increased sector investment, and organisational capability is to enhance building effective internal structures in terms of people, skills, processes and systems to support the Board's Increase industry operations.
In the area of sectoral and regional market linkage, this will make contribution to the National GDP and facilitate access of Nigerian-made goods and services to regional markets.