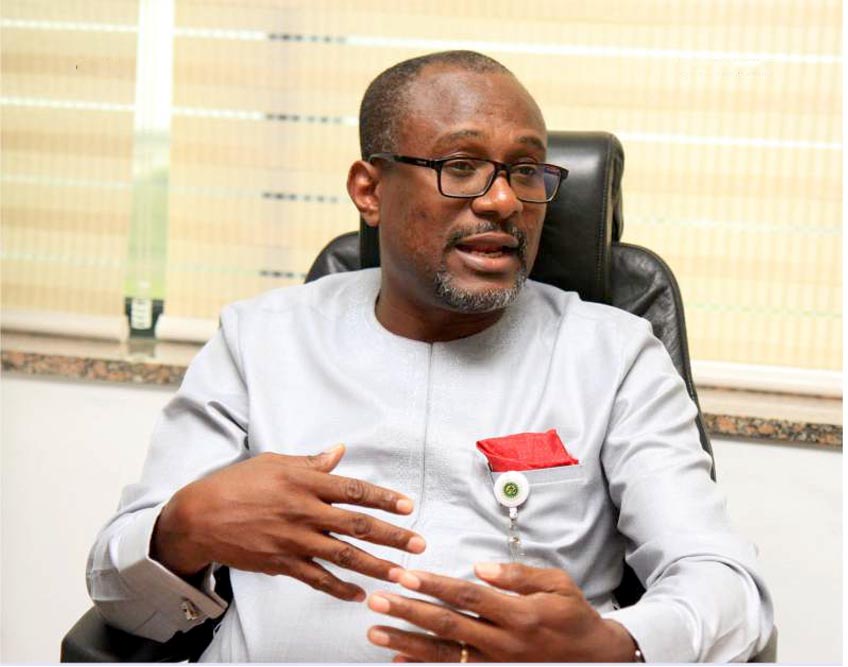 NCD: Beyond Oil, Gas "we'll work with National Assembly to convert the executive orders into an Act."
The Nigerian Content Development and Monitoring Board is pursuing a ten-year road map that would see it cover grounds on a number of daring goals, ranging from the proliferation of refineries across the country; creation of industrial parks at strategic regions which would attract original equipment manufacturers (OEM), encourage inflow of investment and jump start the nation's much-sought-after industrialization. Still part of its goals is to develop a list of indigenous companies and to give them that world-class status, such that they can compete internationally; ensure availability of funding for the industry via its NCIF scheme which is being managed by the Bank of Industry; grow research and development such that well-equipped centers of excellence will bring the academia and industry together for home-grown answers to Nigerian oil industry technical challenges.
As an independent member of the fourth estate of the realm, Majorwaves Energy Report decided to catch up with the Executive Secretary of the NCDMB, Engr Simbi K. Wabote, in order to ascertain the level of progress with the agency's goals and to know how Nigerian Content Development will fare in linkage sectors which are outside the jurisdiction of the NOGICD Act.
Excerpts by Jerome Onoja
Why did you restrict Project100 to just a few number of companies, and what is the progress with them?
You can't build capacity of people to deliver highly technical service just in a day; it takes a lot of time. We have transparently selected about sixty of those documents that applied, based on the criteria. Yes, the target is a 100 as we said, but by January 2020, we will then look at the remaining 40, but we will definitely cap it up to 100. About a month ago, we organized an extensive training for most of these companies and their managers. It took about 6 weeks to train them in various aspects of project management, how to access opportunities in the industry and the process to go through. Apart from the six extensive weeks of training, we also trained them on underwater activities because the industry is going offshore. Just two weeks ago, we selected ten of the trainees to an oil and gas fair in Calgary, Canada to meet other international companies that need to do business in Nigeria, and to see how they can synergize to start partnerships. To build capacity in the oil and gas sector, you would need partnerships,
for you can't do it alone. How do you create partnerships with the local businesses and the international ones that have the technology and the expertise? Of course, we couldn't take all the trainees because we didn't have that much fund to take them on that journey. Out of the selected ten trainees, eight got visas; the remaining two were deprived.
We have developed a strategy to audit these companies. First of all, to know where they are and see where we want to take them. That's the process that is currently ongoing. It has to be a structured pattern and approach to getting it done and that's why it is not a fast-track arrangement. It is a long term developmental project and engagement and must be done in a structured manner and that is what we are doing.
What's the update on Nigerian oil and gas parks scheme (NOGAPS)?
Two of the construction works are ongoing in Bayelsa and Calabar. The Bayelsa one is at the Phase two, which is the construction of the road. The contractor is already mobilised to the site. The Calabar one in the next couple of weeks will get the necessary approvals. Also the infrastructure on it is moving ahead and we believe that in the next couple of weeks, to next month, we should get the necessary approvals on those Infrastructure. So, our target is to see how it can be completed. As for the power plant that would support the Bayelsa NOGAPS; hopefully, we will commission that in August. It has really advanced and progressed. That's where we are right now.
Talking about the Nigeria Content Development Fund; from our interactions with the former Minister of State for Petroleum Resources, he said the plan was to raise the fund to about $1 billion. Can you please give update on how far you have progressed with this?
I think the message there is to attract counterpart funding to that level, not necessarily to raise the funds. I think that was the challenge we gave to the Bank of Industry, which is the bank that is managing that intervention funds for us, and I think they are working very hard. Last month, we had a meeting with the leadership of the Bank of Industry; they are about concluding some form of counterpart funding that would add to the $200 million they are managing for us.
So, it's not to raise but to look for counterpart funding that supports the cause such that we don't stop the process. They are making good progress and in a couple of months, they would conclude that. You know sourcing for funds is not a day's job. They are at it and I hope they would conclude very soon.
The 9th edition of PNC is coming soon. What's the assessment on the part of the industry; and for this 9th edition, what are we expecting?
The 9th edition would be in December and I'm sure you have followed the trend of what PNC is all about. Most industry players look forward to it because it provides avenue to interact. It actually provides opportunity for the board to assess itself and stakeholders to assess the board on where we are with our programmes, which is a healthy thing. It also gives room for service providers to interact with operators and also see the capacity that has been developed in-country; review local content activities that is practical; future opportunities are discussed; and Industry issues are tackled. We look forward to hosting the 9th edition in Yenagoa, Bayelsa in our modern conference facility. I'm sure it's perhaps one of the best in the country; people would look forward to it. During that time, people would also know we have moved into our new office in Yenagoa.
What is NCDMB doing to ensure that those that have been trained in some fields but are unemployed, can be deployed elsewhere with the opportunity?
"we selected ten of the trainees to an oil and gas fair in Calgary, Canada to meet other international companies "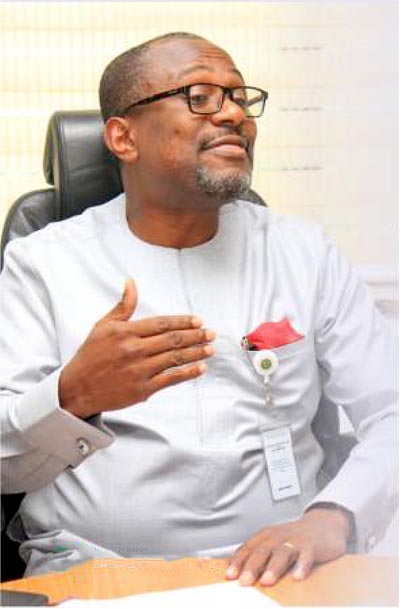 Since I came on board, NCDMB in terms of training has adopted a good and friendly approach. We don't get involved in training for training sake because a lot of people are already trained either through NCDMB or through amnesty programme, via the NDDC. These fellows don't see where to work. As such, we have developed a new strategy and we would adopt a 60: 20: 20 approach of training. 60 per cent of our training would be focused on people that would be trained and available access to job opportunities would be there. 20 per cent of training will be focused on those who are on jobs. How do we train them to be able to serve the Industry better? Then the other 20 percent would be given perhaps general training, where they are trained in terms of work ethics, performance and interpersonal relations.
If you recall, there is a company called AOS Orwell. It is training electricians for us, and part of the agreement was 60 per cent of those trained will be absorbed, and that if they don't get absorbed, the company won't be paid for the training services they provide. So, that's the way you force people to train and employ, rather than train for training sake. So we are right on course and would design the models to ensure we achieve it and again, we also focused on entrepreneurship training. We are not training people to look for employment; instead how they can sustain and become entrepreneurs themselves and employ people rather than training them to look for employment.
We have seen Walter Smith refinery flagged off, and now is Azikel. Following your tweets, one can see another refinery coming up in Calabar very soon. What is the drive for this?
Well, the push and the drive for it is government's policy in trying to bring up modular refineries in other to support local refining and production of products in-country. You remember government launched the ERGP programme; these modular refineries are a part of that programme. The mistake people make is that, they think modular refinery is a different kind of refinery. It's the same but on a smaller scale. It s part of government policy and we are in tandem with it. If you also recall when the government launched the 7 BIG WINS; it was part of the agenda for oil industry to get Nigerians involved in the value chain. Right now, we are addressing the flare down opportunity, gas commercialization among others. So it's all tailored towards that; just like we are involved in the Walter Smith bit. It is important you guys visit the Azikel refinery and see what is ongoing there. Currently, the tanks are being erected and the detailed designs is about to be commissioned for that to go. We have a timeline to do this, and the Board's role is to catalyze it. We are a regulatory agency with a developmental agenda attached to it. We catalyze these processes, as they get on, we pull out and focus on other things.
We also are into the gas value chain. How can we support the federal government on LPG penetration? Government initiates the policies and the agencies see how they can fit and support government agenda, that's all we are doing and what the government wants us to focus on.
" 60 per cent of those trained will be absorbed, and that if they don't get absorbed, the company won't be paid for the training services they provide."
How long does it take to pull out?
It depends. Once they come on stream and they might ask us they want to buy us out, even if it's a year or two to get out of the investment. But we have a target date and at a point, we just move out. Not much is being said about mini refinery; and we have heard the Niger Delta Exploration Company has said and done a lot about the mini refineries and very soon they will begin to produce PMS but beyond what they say, we haven't heard from government agencies on what's going on there.
Like you know, it's a private entity. If they want you to know about it, they will tell you and if they want the world to know they will say it. But the ND Western developed 1000 barrel per day modular refinery which they have been operating for years; they didn't talk about it until we started talking about modular refinery, and we knew that they had done something already. Yes, I'm aware they are trying to upscale it to about 5, 000 barrel but it's a private company, and if they want us to know, they will tell us. They are doing their own investment. It is a marginal field operator; it's their own investment process which we welcome, but I can assure you, that project is ongoing on a private level
Is there any way you follow up on activities to regulate these ones?
We follow them up and see what they try to do, but recently we are trying to encourage more of it. Part of what you have in the Niger Delta is the crude method of trying to refine crude oil, and in the process, the environment is degraded. But, if we can get it organized into modular forms, smaller refineries everywhere, at some point you crowd out those who are cooking crude oil, destroying our environment. So yes, we know what they are doing but some of them don't make so much noise about it and they don't need us. It's the ones that need us that we step in.
With the level of success encountered in the oil industry as regards local content, are we going to see this replicated in other vital sectors of the economy?
Before it became an Act, Local Content was first a policy that the NNPC used it to regulate the industry but it lacked the statutory provisions to prosecute defaulters. Those who obliged, simply did it out of a free volition. It was only in 2010 it became an Act; when the Nigerian Oil and Gas Industry Content Development Act was passed into law. Now, we are seeing the effects of that legislation.
In the same vein, several Executive Orders have been made by the Presidency, all in favour of Local Content. We are planning to work with the national assembly to see that these Executive Orders become an Act. When that happens, ICT, power, manufacturing and other sectors would experience copious benefits of having in-country value addition in their activities.
There's this continued complaint about brief case companies continually winning contracts at the expense of established, local content compliant companies. What is the Board doing about it?
We are doing what needs to be done from our end to see these things don't happen, but of course we need information. We need feedback. The onus shouldn't be on NCDMB alone. We need other stakeholders to join hands with us in achieving it. When these things happen, we find out that the operators are the ones who cave in and permit it, using their discretion. If we all decide to stamp it out, then it won't be seen again. So, the onus is on the operators.
" " they are about concluding some form of counterpart funding that would add to the $200 million"