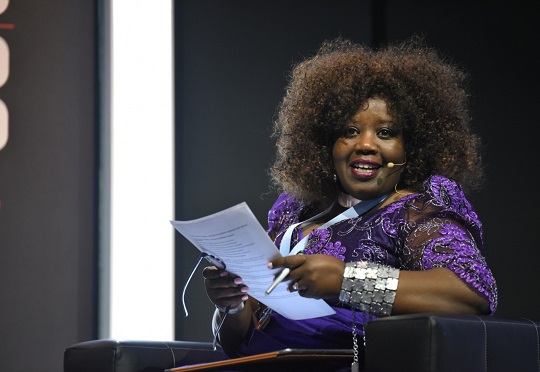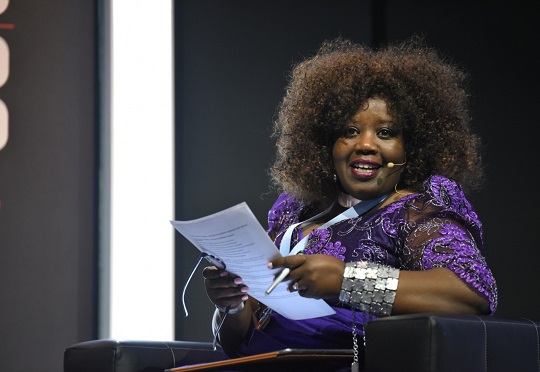 Engr Elizabeth Rogo has over 19 years international experience in engineering, operations, project management, consultancy, business development and management in oilfield services (onshore and offshore) from global companies including BJ Services, Baker Hughes (Baker Oil Tools Division) and Weatherford International. Areas of operations include Canada, USA, Europe and Africa. She is the Founder and Chief Executive Officer of TSAVO oilfield services, as well as the East African President of African Energy Chamber. With a BSc. in Chemistry minor from Mount Saint Vincent University and a Bachelor of Engineering from Dalhousie University both in Halifax, Nova Scotia, Canada, Elizabeth made history in sub-Sahara Africa's wing of Weatherford International as the first woman to head and very effectively manage operations in Eastern Africa countries.
She previously held the position as SPE Chair (Nairobi Section) and has been an active mentor to many young professionals in the energy sector, as well as a sought-after speaker and moderator on gender diversity and local content in the oil and gas industry. In this interview with Jerome Onoja, she covers a number of topical issues ranging from business to personal, from regional to continental. Excerpts:

STEM isn't a very interesting and easy field to succeed in, particularly as an African girl. How did you navigate the narrows? What was growing up like, the environment, and pursuing STEM subjects?

STEM is very interesting and exciting if that is what you like and are good at it. I have always been interested in the Sciences. Like many young African girls of my generation, I always thought I would be a doctor growing up. Engineering held no sway for me. I have to say I struggled initially in mathematics as a youngster but one day it all clicked and I was hooked. I give credit to my wonderful teachers who put up with my endless questions and enthusiasm.
I am very fortunate that I grew up in a single parent home with a very liberal and supportive mother who always encouraged us to see the world as our oyster. Education has always played an important role in my family, as far back as my grandparents who were teachers. I attended excellent private schools in Kenya and proceeded to the UK for my secondary education and then on to Halifax, Nova Scotia, Canada for university. It was during my first BSc. degree while still determined to enter medical school that I became interested in environmental sciences which eventually led me to take engineering as my second degree. I am very proud to say that I helped pay my way through engineering school by working during the semester, holidays and internships. This instilled in me strong work ethics and understanding the sacrifices our parents make giving us an international education. My engineering program had a CO-OP component to it, which meant we needed to undertake two internships. My first internship was with one of the largest Canadian consultancy engineering firms, SNC Lavalin, where I was exposed to the world of oil and gas. One of the major projects my team was involved in was the regulatory process for the
"construction of the Maritime & Northeast Pipeline which would carry natural gas from the Sable Offshore Project (a joint venture) – Canada's first offshore natural gas project – within the Maritimes and into Northeastern USA".
I had the chance to attend many high-level meetings and public open houses that gave me an understanding of how energy and infrastructure like pipelines had a huge socio-economic impact. My second internship was with the Nova Scotia Petroleum Directorate (now part of the NS Department of Energy) where again I was working on highly confidential reports and attending meetings that involved senior level government officials. My strong work ethic and eagerness to learn was noted. I had a chance to travel to Houston, Texas as part of my project and visited the huge Petrochemical plants. After my graduation I moved to Houston and began my career in the oilfield services sector starting as a Field Engineer in Hydraulic Fracturing with BJ Services and eventually progressed into international operations in Europe and Africa as an expatriate with Baker Hughes and Weatherford.
As the Founder of TSAVO Oil Services Limited, what led to the conceptualising and birthing of the consultancy services you offer in oil & gas, geothermal and the mining sectors?
If you had asked me 4 years ago if I would have started TSAVO, I would have given you a resounding No! I was very happy working my way up in management and it was only when my international assignment took me to Uganda in 2011, at the height of Tullow Oil's exploration project, that I began to see enterprising entrepreneurs who were looking for opportunities in this new sector of oil and gas. It struck me that many of us with the technical expertise and business knowledge were comfortably ensconced in our positions. During the downturn that hit the oil and gas sector from 2015, and as we began consolidating and in many cases closing down operations, retrenching local staff and expatriates, it hit me that with time all this talent would leave the region and then what? It would have been very easy to head back to the US and continue my career and take a breather from working internationally for 10 years. That was when the idea of starting TSAVO began to crystallize.Kenya does not have stringent local content laws like we see in places like Nigeria where international companies must partner with an indigenous company. So, the appetite for many of these international companies was to pack up, leave and wait it out rather than entering into collaboration with local companies at the time;
"barring one or two like Baker Hughes that saw the potential in building a local base and are beginning to reap the rewards today".
I basically took stock of what value and expertise I brought in starting a new venture in a downturn and realized that I had amassed all this knowledge and experience and if my company at the time, Weatherford, entrusted me to run their regional business, surely, I could to the same. TSAVO was born in 2017 with a vision to begin a technical company within the energy sector. I would be less than honest if I do not tell you that, at the beginning, I was running on adrenaline with very little sleep as failure was not an option. From not having the structure of a large corporation, the expatriate income and benefits, to starting one's business on the sofa with savings and faith takes gut! Many people thought I was mad to leave corporate America and more so, not to return back to the USA.
"All I know is that, after celebrating our 3rd year anniversary, I have come through bruised in some way, but wiser and even more determined to see the impact of TSAVO, not only in the Eastern Africa region but across Africa".
In order to work in the areas of oil and gas, geothermal and mining, I understood very early on that to make the necessary inroads in my business I would need to attract very strong strategic partners and consultants. This is an area that is still growing organically. I was very adamant that the size of my company should not deter from the value I bring to any potential partnership. I have had representatives from some major companies tell me that I have the audacity to think I can sit at the table with them. I even
"had one drilling operations manager push me out of a meeting with the intent of side-lining me and convincing my international partner to go with his choice of a local partner".
That is where my connections with my partners, respect, integrity and grit enabled me to call out such practices – it's the game of the mouse versus the elephant. Basically, word got around that I was not someone you messed with!
How are you able to cover these East African countries: Kenya, Uganda, Tanzania, and Mozambique; then Ethiopia? Definitely, there must be several barriers, whether cultural or skill set. How did you surmount them?

My previous roles as Senior Business Development, Country Manager and eventually as Regional Area Manager (East Africa) for Weatherford, provided me with a deep perspective of what was on ground operationally and culturally in the region. It was that experience and knowledge base that I brought into TSAVO from day one. I have never liked being pegged in a corner, so I see TSAVO more than just a Kenyan company. I am proud of my Kenyan roots but in order to challenge myself, I need to see that, we can also work across Africa.
"You only have to look at Nigerian companies who started the same way, grew successfully and are not afraid to go head to head with international companies".
So, I see TSAVO as having the potential to grow and go anywhere barring obvious constraints. I always think big!
Tell us about your journey since entry into the energy space. What prepared you for the roles you occupy today?

I am convinced that the preparation for the roles I have had since entering the energy space began at home. I was raised by a single Mother, Amb. Orie Rogo-Manduli, who is a very dynamic and hardworking person, so in many ways you were expected to emulate her business acumen and strength. I learned that to make it in this world you need to stand up for what you believe in and make your own path. There is nothing free in life. Sometimes even all the hard work and money one may put in is not enough when you consider biases such as one's gender and ethnicity, for example. It is those times that you have to really dig deep and look at alternative means and options. And when it does not succeed, always take away a lesson from that experience.
"I believe that God always puts you in situations that are very difficult in order to succeed later on".
If you never understand that, you will always be failing or never advancing in your career and life. I have never allowed my gender become a hindrance, in fact I see it as a powerful tool to show the world that African women can make it, given the opportunity. And…if it is not there, we will create that opportunity and help empower those behind us.
When you look around in the global oil and gas sector, do you see any Black woman running a major company?
No. I too looked around and realised if I wanted to be a CEO, I would need to create that space, knowing that one day we will see a Black woman in that space, just as we are already seeing in the geothermal sector in Kenya for example. Lastly, I say do not look at a hurdle as being a permanent showstopper. Look for solutions. If you have failures in your work learn from them. If you know what you want you need to take the initiative and find that door and if you have to burst it open. Be confident and self-assured. Keep learning and always challenge yourself. Learn to take criticism and improve on areas you are deficient in. Surround yourself with positive people that see your potential and will guide you in your journey. Value their time and advice. The life of an entrepreneur is a very lonely one, especially during those difficult times when you build your business and money is tight or non-existent, bills are piling up, and your bank manager is unavailable. You must have faith and dig deep within. Have the mind-set that, even this too shall pass!
As an engineer, what were some unique and memorable projects, as well as roles you handled in international projects?

My time in field operations in Texas and Louisiana with BJ Services provided a solid foundation before I transitioned with Baker Hughes into international operations where I worked for over 5 years. I was stationed as a Region Engineer in Aberdeen and worked on some exciting projects that included offshore West Africa, Tunisia and Turkey, before a transfer to Angola, where I moved into Sales and Marketing. Every project, whether small in value or multi-million dollar was important to me. I am a people person and a believer in walking together with my clients – I am invested in their projects. It is not just a matter of making money. I am filled with pride when a client appreciates my work and this happened on many occasions.
"Some of my unique projects took place while working as a Field Engineer in parts of Texas and Louisiana where I confronted blatant racism – being questioned about my experience, gender, ethnicity, academic credentials…you name it".
It was a very jarring experience the first few times. But, I came to learn that many a time these people had never experienced working with an African woman engineer who was the lead on their projects. The only way to earn their respect was to know my stuff and help them make money! I had one or two stumbles, but I was respected by these same clients who initially refused to shake my hand, to specifically ask for me

to oversee their jobs. I had to learn to be the bigger person, educate and not always take things too personal. If I had to pick a memorable and light-hearted moment as a Region Engineer it would be the first of several offshore rotations I did in Equatorial Guinea (EG). I cannot remember any other location where
"my initial presence was met with huge applause and cheer from the men on the rig floor when I was transported"
up and back down to the stimulation vessel before we began operations. I was taken aback and my colleagues on the vessel, who already got wind of what was awaiting me were equally amused with all the fuss being made since I was the only woman working on this project. Many of the men came up to me to shake my hand let me know how proud they were of what I was doing as an African woman. Never once was I ever I disrespected by anyone during my time offshore. I have to say that I did leave a little part of me in EG.

While at Weatherford, you stood out as the first woman to effectively manage Eastern African countries. How did you pull that off?

One of the lessons I learned from a woman executive in the oil and gas sector in Houston was to
"always know your trade and never shy away from taking opportunities,
looking for opportunities and positioning yourself to take an opportunity. But none of these happens in a vacuum.
"You must have people who are sponsors and will go to bat for you".
Hard work alone does not always land you into top jobs, and especially when you are making history in Sub-Sahara Africa (SSA) with my company. When the opportunity came to be the Country Manager of Kenya, we happened to be hosting the SSA Leadership Team in Kenya and during the presentations and discussions I made the right impression. In addition, the vice president at the time was very much into gender diversification. It was only a short time after that I took over as Regional Area Manager overseeing Kenya, Uganda, Tanzania, Ethiopia, Mozambique and South Sudan.

What's your assessment of Eastern Africa and its level of energy poverty compared to the rest of Africa? What strategic plans are in place to address this disturbing issue by the various states?

Eastern Africa, and Kenya in particular, have made great strides in addressing the energy poverty. We are very fortunate in Kenya that we are endowed with Solar, Wind, Geothermal, Hydro as well as oil and gas projects, and potentially large natural gas offshore reserves. However, you still see that electricity is not only expensive but out of the reach for many. Governments are cognizant of this and investing in projects and infrastructure to address these deficiencies. Right now, there is a big discussion on clean energy initiatives and the reduction of funding fossil fuel projects, including pipelines. We in East Africa must be given the space to exploit our natural resources for the development of our population.
"We cannot expect renewable energy to take the place of what is traditionally the fuel of choice – oil.
But we are getting there through our energy mixes. In the mean time we need to insist that any energy project undertaken must utilize the best technology and solutions. Protection of our natural environment and the well-being of our people are paramount.
How vibrant is the indigenous oilfield service sector in East Africa?

Oil and gas in the East Africa is nascent and the indigenous oilfield services sector in particular is in its infancy. We have several companies across East Africa that are led by mainly entrepreneurs and are working in peripheral services including transportation and logistics. For those involved in the core oilfield services (e.g., drilling, OCTG, cementing, completions, artificial lift, work-over, slick-line, specialized laboratory, etc.),
I can say with certainty that in Kenya we are only three companies: TSAVO Oilfield Services – of which I am not only the Founder/Chief Executive Officer but the only Woman, Lakeford Oilfield Services (Kennedy Yugi, General Manager) and Bentworth Energy (Carey Ngini, Founder & Chairman).
The oilfield services sector involves technical expertise, high safety measures, and capital, just to name a few major hurdles. In order to upscale as local we all work with strategic partners on some level. I have always viewed these types of collaborations as a win/win for both local and international companies. It is also important that we lead the charge on building a strong local content base and gender diversity.

With COVID-19, how has activities changed for you? Also, how long do you see this new normal staying with us?

Let's not beat around the bush…it has been tough! This new normal will be with us for a long time and it is changing timelines on projects. There are other major inhibiting factors such as the big push on climate and clean energy initiatives, as well as steep decrease in funding for fossil fuel projects.
"None of the big Oil & Gas projects in Eastern Africa have reached final investment decision (FID),
and that was even before COVID-19. I am talking about the Tilenga project in Uganda (Total) and the mega East Africa Crude Pipeline project from Hoima, Uganda to Tanga, Tanzania; the Lokichar Project in Kenya (Tullow Oil) which has recently been declared force majeure; all the upcoming mega LNG projects in Tanzania (Equinor/Shell) and Mozambique (Exxon Mobil) are also affected due to the effects of COVID-19. Being a small company, we have the capacity to be very flexible and look for other opportunities. Geothermal in Kenya has been a blessing but is also a very hard market to crack as it is state owned. However, we have made some inroads including winning work and continue to be heavily involved. In addition, consultancy is another area and that means having a strong network of good consultants and companies to bid with.

You belong to the 1 per cent female CEOs in the energy space. What are some of your advocacy activities to ensure Africa draws from more women like you, who are yet to be discovered? Mentorship inclusive.

That is indeed an honour and one that I do not take lightly. I have always been very active in mentoring students and young professionals. My position at Weatherford, SPE Chair for the Nairobi Section and then starting TSAVO has provided me with platform to highlight Women like me who are trailblazers in their own right. I have always and continue to advocate for the youth, young professionals and women. As you are aware, I was recently appointed the President (East Africa) for the African Energy Chamber (AEC). I am currently building a new Chapter in the region and having the backing of NJ Ayuk (Executive Chairman) as well as the exceptional people at AEC in Johannesburg, South Africa has really thrust me into the forefront. It is important that not only Africans but the world get to see what women in the energy sector are doing – and more so African women. Within TSAVO, I am very adamant that young women must be given a chance and the space to nurture their strengths and abilities. Many of our young African girls do not come from households where culture dictates their role and status as females and where they are not allowed to be assertive even though they are very bright. It is very important to start with our young girls.
"But I always say diversity works even better when men are involved.
They too must understand that diversity does not take away jobs for them but adds value by bringing different perspective into the workplace. During a recent webinar that I co-moderated for young professionals in the extractives sector, I was very happy to hear from a young lady geothermal drilling engineer, Phyllis Mathenge who insists that women must take the initiative and advocate for women in the workplace. It is not the place for men, nor should women in leadership abscond their responsibilities to ensure issues concerning women are brought to the forefront. Now that is powerful hearing it from those who are coming behind us – they also get it! Lastly, I am involved in large and strategic conferences where I enjoy moderating, such as Africa Oil & Power, as well as undertake speaking engagements. I have also stepped into the exciting world of webinars under the African Energy Chamber. All these, including my work gives me the platform to showcase the talent African women bring to the Energy sector. As I said before, we usually dream to be what we are from what we see and read about. It's time we are live to those who will follow in our footsteps.

What are some of your aspirations, both as Eastern Africa President with Africa Energy Chamber, and as the CEO of TSAVO Oil Services?

Some of my aspirations includes building value and longevity in the ventures I am running. As regional president, it is building a new Chapter from the ground up. What value can I bring to my members? I believe information is power and there is nothing more I enjoy like empowering others. Starting your own technical company has not been an easy feat but one I am fully committed to and determined to build a well-respected company. TSAVO began with a vision and as it continues to grow the visions an input of those around me will continue to mould this company. My aspiration is to build a company that continues long after I have stepped away and eventually leave an African legacy, started by a woman.
What are the major challenges in attaining SDG goals for the African woman? And how do these differ across regions in Africa? What solutions do you recommend?

By SDG I assume you are referring to Sustainable Development Goals and the effect on the African Women. We know the heavy burdens our African women carry, ranging from poverty, lack of education, clean energy and water, early marriage, access to good health, equal pay and opportunity in the workforce, etc. I would say that this differs more along economic lines. As someone in the energy sector I see how important it is to educate our young girls and steer them in professions that are not only male dominated but certainly have an impact on women. Our voices as women must be heard, loud and clear, and we must be encouraged to provide solutions including the technology One initiative that I am proud of is that TSAVO is a signatory to the international campaign: Equal By 30, which calls for equal pay and access to leadership and opportunities in the clean energy workforce. We came together with NJ Ayuk from the African Energy Chamber who is very passionate about women issues and successes. As we continue to grow, TSAVO will play a leading role in empowering young women.
Majorwaves recently hosted a webinar on regional integration. What's your position on the concept?
"That was an excellent webinar that really pertains to the East Africa story. I am a big believer in pooling of our resources and allowing cross-border work opportunities within the region".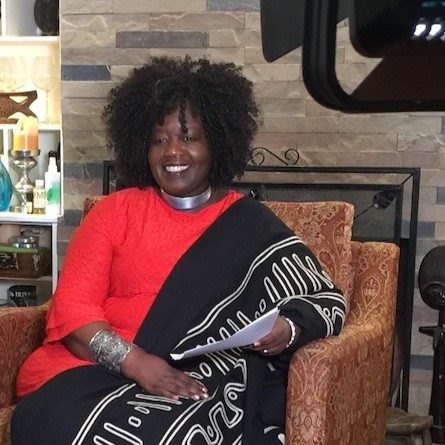 This means if there is a deficiency of skills in one area of the region, we can utilize the expertise from another area. We have a chance in Kenya, Uganda and Tanzania to move away from local/national and more into regional integration. This is not a new concept to East Africa beginning with such organizations as the East Africa Community. East Africans have always held a strong community spirit that I feel, with time, has been eroded as we have become more nationalistic, especially over resources. This is the time for that spirit to be nurtured and to thrive in the energy sector. I tell people there is no super major in the oil and gas industry that can do everything – that is why global oilfield sector companies like Schlumberger, Baker Hughes and Weatherford exist.

How do you manage work-life balance, seeing you have a lot on your plate? How do you relax?

Truth be told I am a workaholic and very passionate about what I do.
"I have been accused by some of being "too ambitious for a Woman"
I take that as a compliment. I know if I was a man that would never be an issue. I have not always managed my work life balance as I should and this has caused some rifts in my close relationships and my health. But I am now making strides in the right direction. Ironically, running TSAVO has taught me that I needed to incorporate a more balanced lifestyle
"During COVID-19 I started cooking my own meals as part of my healthy regime and rediscovered my culinary skills".
I am taking time to work on my spiritual and inner self as well as exercising more. I find great comfort being at home surrounded by my family. Being an avid collector of African art, I have created a space I enjoy.

What's the Africa of your dreams?

My dreams for Africa is that we the people are given the space to blossom and realize our true potential without unwarranted external interference. We are the keepers of this great continent that is blessed in so many ways – its beauty, abundant natural resources, its flora and fauna and its people. It's time that we stop electing incompetent, corrupt and crooked leaders and start building out own utopia. We must appreciate what we have and be willing to put in the work to build our own utopia. I see a shift especially with the younger generation.