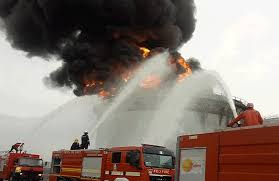 MOMAN says tank farm fire incident will not affect product supply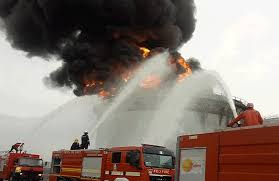 By Mordi Chukwunonso Esther
The Major Oil Marketers Association of Nigeria (MOMAN) has said that the petrol tank farm fire incident that affected the OVH Energy Depot (Oando licensee) in Lagos, will not affect the supply of petroleum in Nigeria.
This was announced on Sunday by the Executive Secretary, MOMAN, Mr. Clement Isong, in Lagos.
MOMAN said it had taken steps in partnership with petroleum marketers to ensure supply of fuel nationwide.

"MOMAN, in collaboration with Petroleum Products Marketing Company (PPMC), has taken steps to ensure continuous supply of product to Lagos, its environs and across the country.
"We wish to assure members of the public that there shall be no product supply disruptions because of this event," Isong said.
He added that the group lobbies for the deregulation of Nigeria's downstream sector to ensure profitability needed to upgrade fuel depot safety standards.
"One of the major reasons MOMAN advocates for the deregulation of the petroleum downstream sector is to ensure adequate margins to finance depot safety upgrades.
"Nonetheless, MOMAN as an association insists on internationally accepted safety standards and shared best practices in their self-regulation drive and cross-inspecting members' facilities and installations to meet these standards.
"MOMAN members have, therefore, continued to invest in and upgrade safe practices, firefighting and other equipment to meet the country and the jointly set standards."
An OVH Energy tank farm at Marine beach, Ijora area of Lagos state was on fire last Thursday. According to the Department of petroleum resources, The fire was brought under control by a combined team of firefighters and all staff evacuated from the facility.
''All other adjourning facilities have also activated their safety control measures to prevent spread to their facilities.
''Our operations team are fully on ground for ongoing investigations and we will continue to provide updates as to probable cause of the incident,'' he said.
OVH Energy had said, last week, that an investigation was ongoing to unravel the cause of the incident and ascertain other details on the incident.
It said in a statement, ''Preliminary information was ongoing to unravel the cause of the incident. Preliminary information about the incident reveals that the fire emanated from a tank within the terminal''