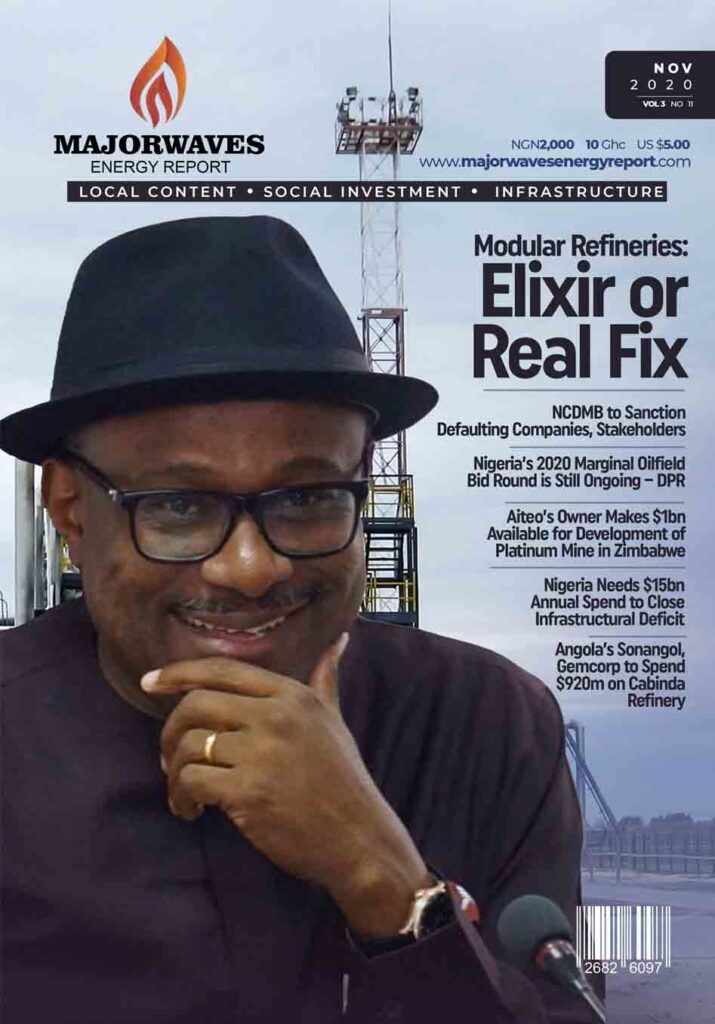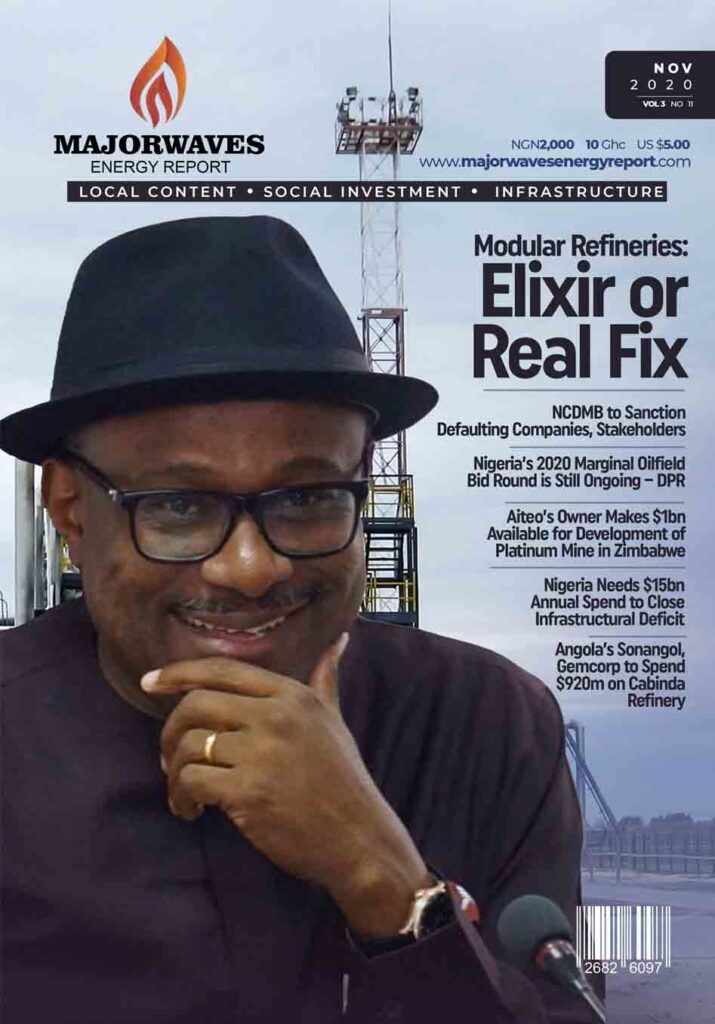 By Ikenna Omeje and Jerome Onoja
Sequel to the recent commissioning of Waltersmith's 5,000 barrels per day refinery at Ibigwe, this article examines the role modular refineries will play in the scheme of things.
For over two decades, Nigeria has been importing virtually all the petroleum products used in the country, as a result of the sorry state of the four nation-owned refineries located in Kaduna, Port Harcourt and Warri. These refineries have been performing abysmally due to years of neglect, mismanagement and pillage, leading to expenditure on millions of US dollars yearly on fuel importation.

While revamping the ailing assets, the country has restated its commitment to follow through its policy to attract investments and boost the proliferation of modular refineries across the country.

Leading the new narrative is a Public Private Partnership (PPP) between the government agency, Nigerian Content Development and Monitoring Board (NCDMB), led by its Executive Secretary, Engr Simbi Wabote and a marginal field operator, Waltersmith Petroman Oil Limited chaired by Mr. Abdulrazaq Isa. The partnership was forged at a time the downstream sector looked very unattractive as Federal Government and petroleum product importers sparred over unpaid subsidy arrears running into millions of US dollars while government also maintained stiff regulation of the prices of products. The unreflective price control measure remained a limiting factor against free entry of willing investors into the sector.
At the commissioning of the modular refinery and ground breaking ceremony of the second-phase 45, 000 barrels per day, the essence of the PPP, President Muhammadu Buhari again highlighted the administration's plan. He said: "The deployment of Modular Refineries represents one of the four key elements of our Refinery Roadmap rolled out in 2018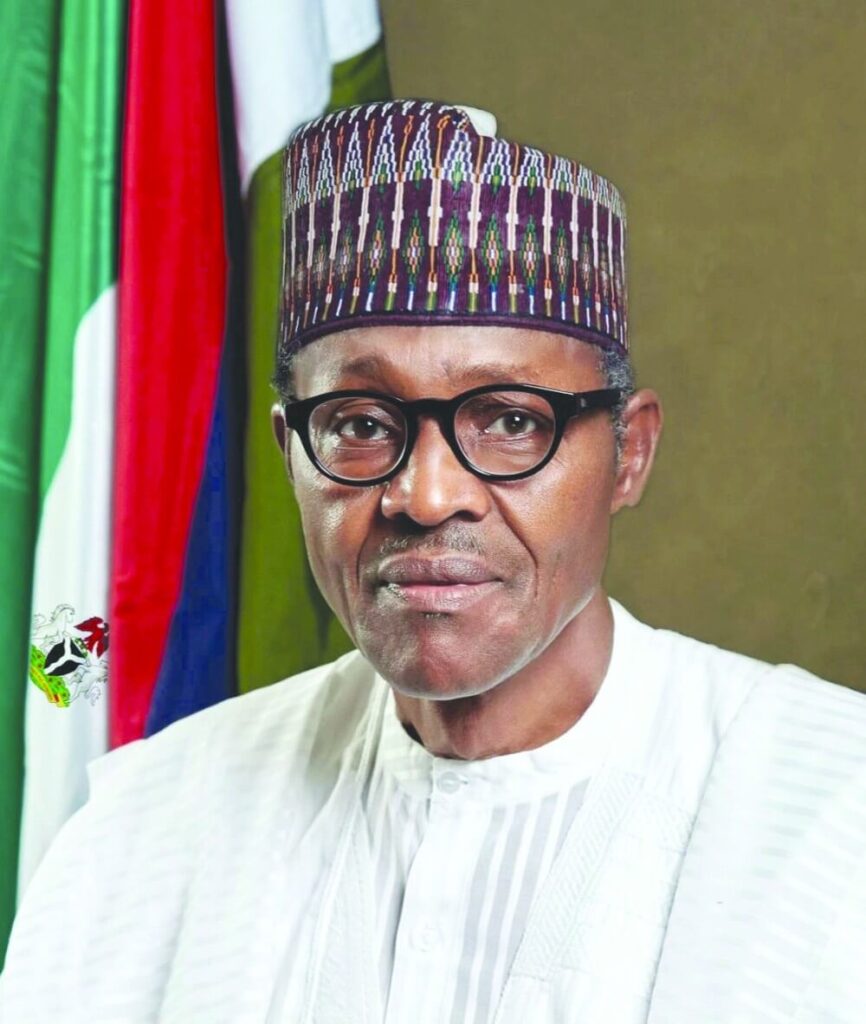 President Muhammadu Buhari
aimed at addressing the challenges in the downstream sector to meet our local needs and eliminate importation of petroleum products".
He further spoke on the plans by the government to collocate refineries for efficiency, as well as the construction of greenfield refineries; all geared towards sufficiency for the local market.

Nigeria's demand for refined products: the numbers
With a population of over 200 million people and an annual growth rate of 2.7 percent, the demand for energy through refined petroleum products is expected to rise. As at September 2020, the country consumed 486 thousand barrels of crude oil per day. But, the bulk of this commodity came into the country as imports; some through special arrangements for swaps, by exchanging crude with refined product and at other times through outright purchase. With this level of import, there's enough room for every litre of white product that can be sourced locally.

Specifically, in its Petroleum Product Import and Consumption report, the National Bureau of Statistics (NBS) said the country imported 5.6 billion litres of petrol in Q2 and 5.09 billion litres in Q3 2019. The bureau also stated that the country imported 354.7 million litres of Liquefied Petroleum Gas (LPG) in Q2 and 429.38 million litres in Q3 2019.
Further breakdown of the report shows that the country consumed 4.9 billion litres of petrol in Q3 2019, compared to the 5.18 billion litres consumed in Q2, which indicates a decrease of 1.09 billion litres in consumption in 3 months. The volume of petrol imported into the country in September in the year under review, stood at 1.46 billion litres, dropping from 1.64 billion litres in August and 1.99 billion litres in July 2019. The report also showed that the importation of Petrol reduced by 9.13 percent, while the importation of LPG (Cooking Gas) increased by 21 percent.
In February 2018, the NNPC said it spent $5.8 billion on fuel importation since late 2017, as it combated a fuel shortage that had left people queuing for hours at filling stations and hobbled an already-struggling economy. In a statement, the corporation said: "The corporation's intervention became necessary following the inability of the major and independent marketers to import the product because of the high landing cost which made cost recovery and profitability difficult."

Also, in March this year, NBS in its Foreign Trade Statistics for the Fourth Quarter of 2019 said the country spent N1.713 trillion on the importation of petrol, in 2019. The NBS revealed that the amount the country spent on fuel import in 2019 declined by 41.9 percent from N2.95 trillion spent on the import of the commodity in 2018.
According to the NBS data, fuel import accounted for 10.1 per cent of Nigeria's total import in 2019, compared to 22.4 percent recorded in 2018. In addition, the report noted that PMS import accounted for 66.9 percent of the total of N2.56 trillion spent on fuels and lubricants. The report noted that total imports stood at N16.96 trillion, appreciating by 28.8 percent from N13.17 trillion recorded in 2018.
Low refining capacity had for years compounded the problem of fuel subsidy. Early in September while speaking on recent removal of fuel subsidy, Minister of Information and Culture, Lai Mohammed disclosed that the nation spent N10. 413 trillion on fuel subsidy in the last 13 years (2006-2019).
The Minister said, "The cost of fuel subsidy is too high and unsustainable. From 2006 to 2019, fuel subsidy gulped N10.413trillion. That is an average of N743.8 billion per annum.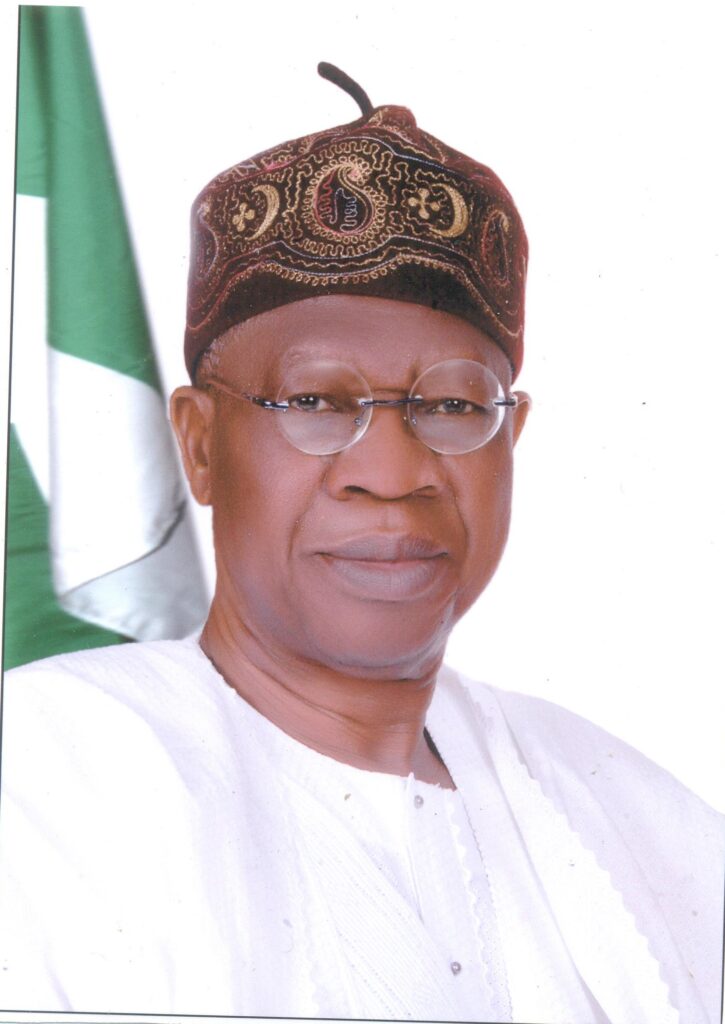 "Government can no longer afford to subsidize petrol prices, because of its many negative consequences.
These include a return to the costly subsidy regime. With 60% less revenues today, we cannot afford the cost.
Extra measures to ensure fuel sufficiency
In a bid to ensure adequate supply of refined petroleum product and permanently put an end to fuel queues, the Petroleum Ministry ensures adequate storage, beyond the immediate need. The Minister of State for Petroleum Resources , Chief Timipre Sylva recently stated that, "As at 26th of May 2020, the cumulative depot stock of PMS (Petrol), the depots was 1,096, 283, 694 litres (combined PMS stock owned by PPMC, Major and Independent Marketers).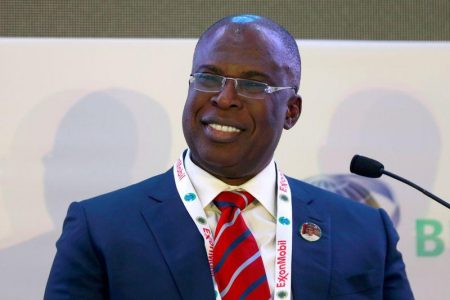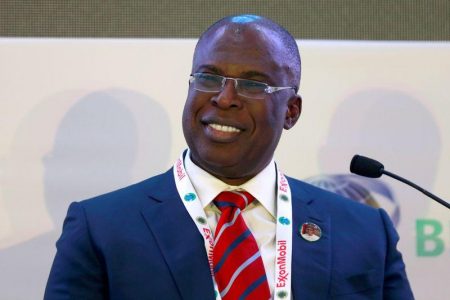 He further added: "To curb crude oil theft and product smuggling across our border, a lot has been done.Nigerian National Petroleum Corporation (NNPC) launched 'project white' which successfully, within a very short time, brought down our daily consumption numbers from 62 million or over 60 million to about 52 million per day, a very significant reduction indeed.
"Department of Petroleum Resources (DPR) also launched the Crude Oil lifting and Tracking system (COT) which tracks all crude oil being exported from Nigeria," he added
In a separate document titled, "National Fuel Situation Report", the DPR stated that Lagos zone had the highest stock with 526,321,545 litres in 24 depots, while Warri zone followed with 217,285, 169 litres in 12 depots.
Other critical depots stuffed with adequate white product include: Calabar/Eket, Port Harcourt, Owerri and Kaduna.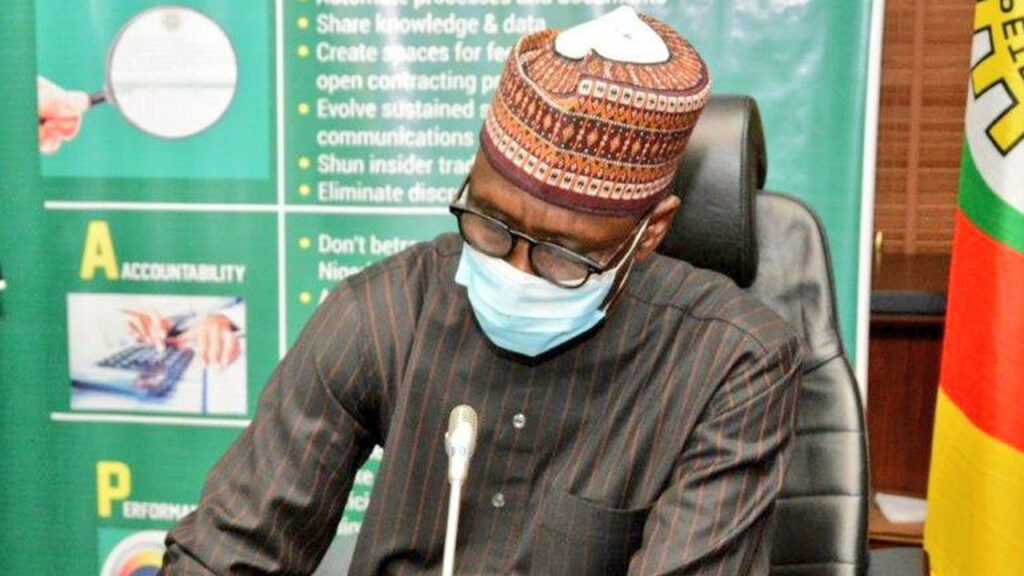 A gradual shift from status quo

Latest audited financial statements by the NNPC) revealed that the country's owned refineries made a total loss of N406.62 billion in 2017 and 2018. It is heart-wrenching that the Kaduna Refinery and Petrochemical Company Limited did not generate any revenue in 2018, but incurred a total cost of N64.68 billion, comprising N24.69 billion direct cost and N39.99 billion administrative expenses.
Speaking recently in favour of modular refineries, the Vice-President Yemi Osinbajo said: "If the refinery is left in the hands of the government, it will continue to experience the same problem is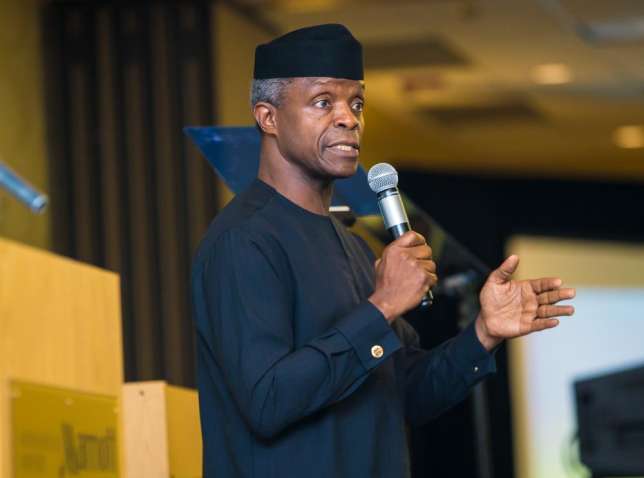 I do not think that, it is the business of the government to run the refinery. It should be the business of the private sector, which is why we are trying to focus on assisting the private sector to develop modular refineries."
Explaining the fate of the refineries, Chief Timipre Sylva, stated that the country's refineries had performed below their capacity over the years because the assets were not run as business to yield requisite returns and add value to Nigeria's economy.
He said, "We ran them as a government. If a seal starts to leak in Port Harcourt refinery, the approval process to get that seal fixed is a long and tortuous bureaucratic process. By the time you go through that whole process and go back to fix that seal, maybe another two have started leaking as well.
"You don't run a refinery like that. You must run it as a business.
"If you run it as a business, it means this is our business, this is our
bread and butter; we cannot allow the oil industry to die. Let us get the profit, let us share the profit and let's ensure that this money will be reinvested to improve the oil sector."

What is a modular refinery?
According to Proshared.com, "By way of definition, a modular petroleum refinery is a process plant for refining crude oil that is engineered and constructed on largely skid-mounted structures. Each skid contains a section of the entire process plant and through interconnecting piping the component skids are linked together to form an integrated operable process plant at the site. A modular skid unit houses a process system within a frame so that the system can be transported easily. The modular process skid offers a high level of quality control, efficient use of space and pre-delivery testing to ensure ultimate functionality. Modular refineries are usually available in capacities ranging from 1,000 to 30,000 barrels per day (bpd)."  
Modular refineries have become the way to go for developing and underdeveloped countries across the world because they are cost effective, easy to manage and run.

Some Inaugurated modular refineries:
The Federal Government seems to be getting it right with its current push for investments in modular refineries. The NCDMB is not just involved in the equity investments in Waltersmith modular refinery, it also has equities in Azikel and Duport modular refineries.
Waltersmith refinery, which is located in Ibigwe, Imo State, is a 5,000 barrels per day (bpd) modular refinery. At the commissioning of the asset belonging to the Public Private Partnership (PPP), the Executive Secretary of NCDMB, Engr. Simbi Wabote made it known that the second phase will have a capacity of 45,000 bpd. As such, the occasion also doubled as a ground-breaking event for launching the project's second phase.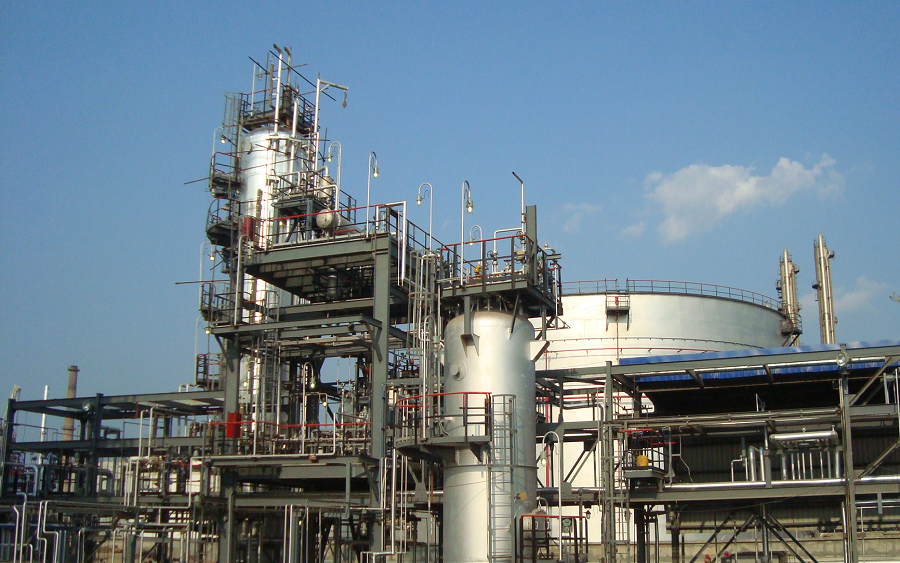 The Ibigwe asset belongs to Waltersmith Petroman Oil Limited, a Nigerian energy company and the NCDMB on a 70 and 30 per cent equity shares distribution.
Its primary feedstock of 5,000bpd comes from its own operated crude oil, while alternative sources come from NNPC/SEPLAT OML-53 joint venture Ohaji South production field which is processed at Waltersmith's Ibigwe flow station.
Azikel in Gbaran, Bayelsa State, is a 12,000 bpd, while Duport is a 2,500 bpd refinery, and is located in Egbakor, Edo State.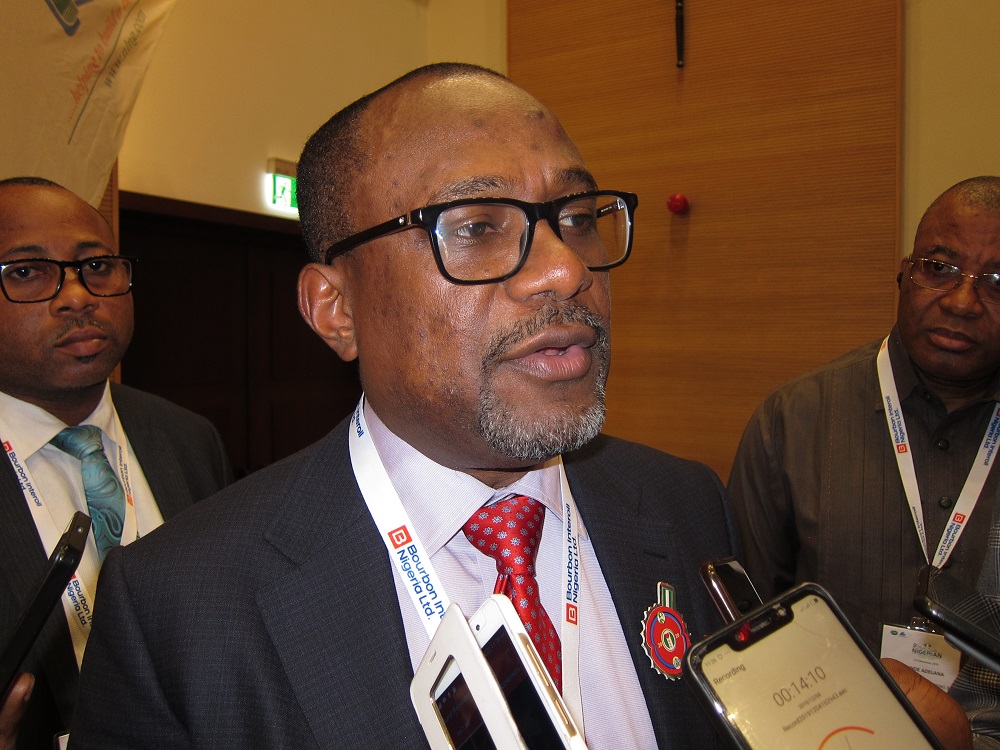 On the other hand, the Niger Delta Petroleum Resources (NDPR) refinery is currently producing 1,000 barrels per day and there are plans to increase the capacity to 11,000 barrels per day.
Lastly, there is the OPAC Modular Refinery in Kwale, Delta State with a 7,000 bpd capacity, privately owned by Pillar Oil.
Speaking recently in Lagos when the Minister of Information, Culture, Lai Mohammed paid him a working visit, the Director,  Department of Petroleum Resources , Sarki Auwalu said that with five built refinery plants across the country and seven in the making, the country will be a net exporter of petroleum products by 2022.

Targeted capacity from modular refineries
Speaking at the commissioning ceremony of the Ibigwe refinery, the Executive Secretary of NCDMB, Eng Simbi K. Wabote stated that the Board's initiative goes beyond its partnership with Waltersmith. He noted that:
"within the lifespan of this administration, we will increase the modular refining capacity to about 80,000 barrels per day.
On his part, the Director of DPR, Sarki Auwalu assured that the flow of import would reverse when the new refineries come on stream in the next two years, adding that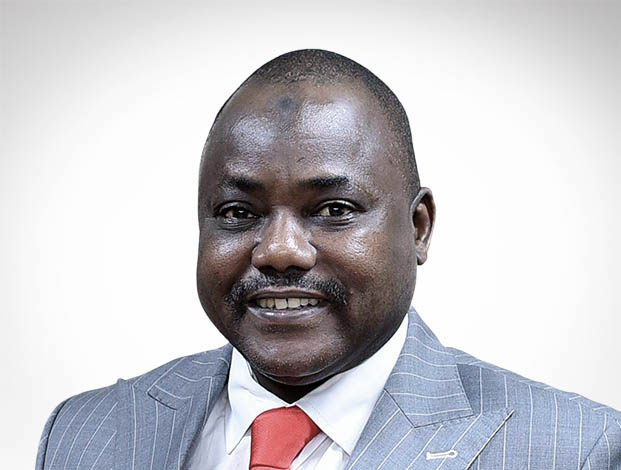 the feat would be achieved through the combined capacity of 375,000 barrels per day from 27 modular refineries, 650,000 barrels from the Dangote refinery and the 445,000 barrels from the government refineries.
The statement by DPR Director, shows that more investment in modular refineries will not only help the country to meet domestic demand, it will make the country a net exporter of petroleum products, if not in the next two years, certainly in the near future.
As at September 2020, there were 27 valid refinery licenses issued to private companies in the country by DPR. A total of 40 licenses were initially issued and the collective projection for the licences was 101 million barrels production capacity. Out of this number, the construction of two – OPAC refineries and Waltersmith refining and Petrochemical Company – have been completed.
In furtherance of this administration's commitment to fuel sufficiency, a bilateral agreement between Nigeria and Niger has been formed. The pact between President Muhammadu Buhari and President Mahamadou Issoufou – through the Nigerian National Petroleum Corporation and Niger Republic's National Oil Company, Societe Nigerienne De Petrole (SONIDEP), is on petroleum products transportation and storage.
Niger Republic's Soraz modular refinery, located in Zinder, is about 260km from the Nigerian border, and has an installed refining capacity of 20,000 barrels per day. The country's total domestic requirement is about 5,000bpd, thus leaving a huge surplus of about 15,000 bpd, mostly for export.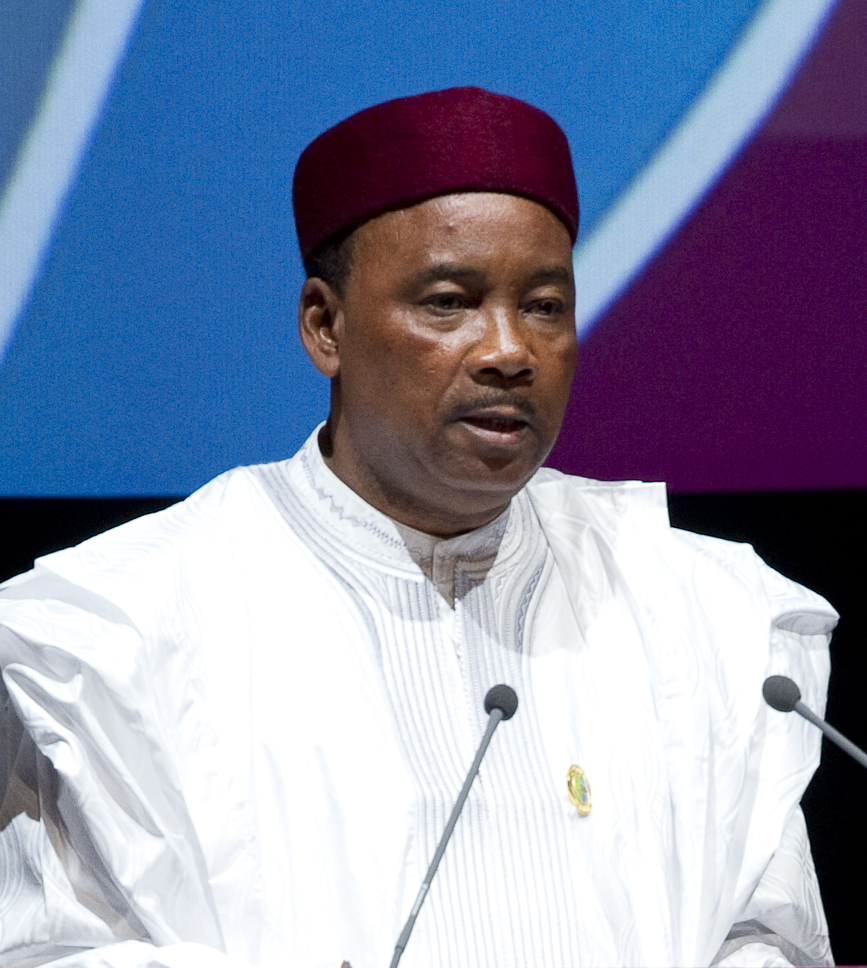 Economics of modular refineries
While encouraging private investors into refineries, the Deputy-Director at Emerald Energy Institute for Energy & Petroleum Economics, Policy, & Strategic Studies, University of Port Harcourt, Prof Chijioke Nwaozuzu, says that "Investors in modular refinery projects should not rest on their oars and expect government to secure and guarantee all the funding and inputs for their projects. They need to explore various sources of equity and debt financing, which may include multilateral and bilateral financial
institutions, international equity markets, local capital markets, pension funds, mutual funds, insurance companies, international commercial and investment banks, local and international bond markets, suppliers' credit, specialized international energy funds, etc."
Investment in modular refineries will not only help the country, it will ensure quick return on investment for investors. In 2017 a stakeholder in the oil and gas event, global consulting firm, Price Waterhouse Cooper (PwC) informed that setting up a diesel-oriented modular refinery in Nigeria could fetch investors five times their initial investment within two years and guarantee an operating profit margin of about 15 percent.
Additionally, in the report titled 'Nigeria's Refining Revolution', PWC stated that the economic viability of a refinery is dependent on the interaction of three elements, type of crude oil used, the complexity of the refining equipment (refinery configuration) and the desired type and quality of products produced.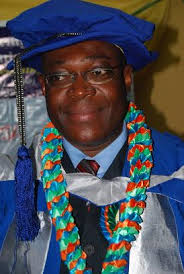 According to the global consulting firm,
a key requirement for refining profitability is finding the sweet spot between cost of inputs and price of outputs in a highly volatile environment influenced by global, regional, and local supply and demand fluctuations.
It said, "Refineries have minimal influence over the price of input and outputs and, therefore, must ensure operational efficiency to improve profitability and gain competitive edge. This entails reducing operating costs such as labour, maintenance, energy (electricity and natural gas) etc. to the barest minimum.
"Efficiency is achieved through operational excellence, innovation, maintenance & upgrades and optimisation to produce more output from fewer inputs.
"Although refineries share certain similarities, each refining asset is a unique and complex industrial facility, with some flexibility in the crude slate it can process and the mix of product yields it can refine.
"Factors such as refinery configuration and complexity directly impact refinery end products while location and transportation infrastructure impact energy, labour and compliance costs."
PWC further stated that, "Investors are constantly faced with tough decisions on refinery setup options which will yield the highest returns.
"Our analysis reveals that the modular refinery, an off-the shelf solution, is a cost effective supply option for investors especially when diesel is the lightest yield. The relatively low capital cost, flexibility and short payback period make it distinctly attractive.
"For the independent producer, participating in a modular refining project improves cash flow, ensures crude oil production is sufficiently optimised and delivers value beyond the traditional oil production business model.
"For downstream marketers seeking to hedge against foreign exchange exposure, domesticate fuel supply and build local capacity, the modular refinery is a winning strategy."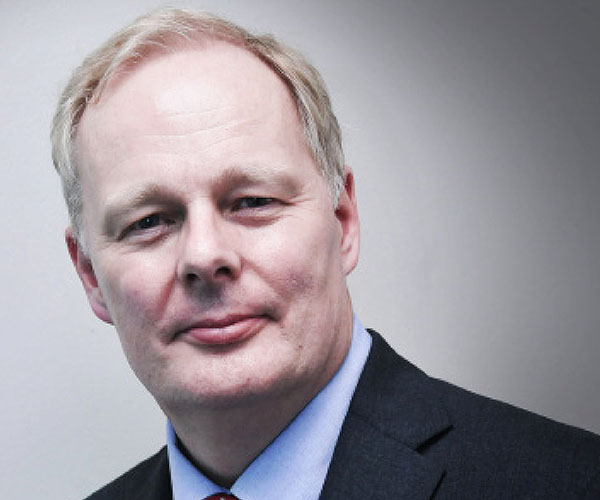 In his presentation at the 2020 Nigerian International Petroleum Summit (NIPS) in Abuja, Chief Executive Officer of OVH Energy, Mr. Huub Stokman, stated that a free market was critical to driving Nigeria's downstream sector development.
He said, "On refinery, you can't have a conversation around the downstream industry without the refining. I think that the enhanced refining capacity which is imminent both with the traditional and the modular refineries will change the paradigm from an import country to a self-sufficient country, and that's a key catalyst for the rest of the industry.
"There are some benefits of these refineries as a catalyst. Product quality in my view will improve which will aid the environment and also reduce consumption."
Improving security
Oil companies' budget on maintaining their security architecture has always kept the average cost on each barrel far above what is obtainable in other environments. However, this recurring concern with asset ownership in Nigeria received a huge positive feedback as a result of several activities politically and from best practices by business owners who have embraced robust
Global Memorandum of Understanding (GMoU) models.
According to the spokesperson of NNPC, Dr Kenny Obateru, NNPC is not relenting on its continued collaboration with local host and access communities, as well as other stakeholders, to bring the security malaise under control.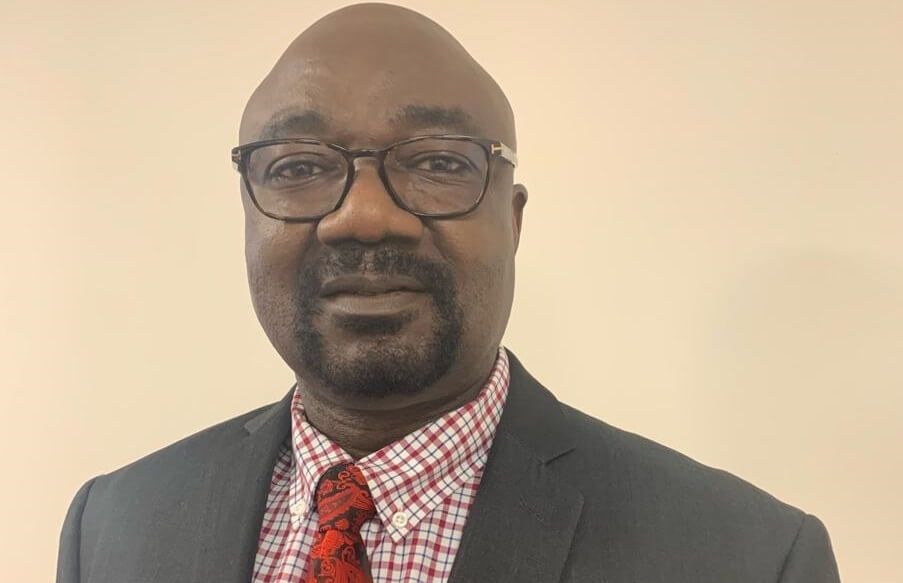 In the corporation's May 2020 version of Monthly Financial and Operations Report (MFOR), it indicated that 37 pipeline points were vandalized. This represents about 43% decrease from the 65 points recorded in April 2020.
Consistency on the part of government and its partners will see these numbers go down drastically, a pointer to continuous investment from prospects locally and internationally.
Conclusion
At the commissioning of the Ibigwe asset, the chairman of Waltersmith,Mr. Abdulrazaq Isa noted that,
"When the second phase of the industrial complex is completed by 2025, the Obigwe facility would have generated over 18,000 jobs at the commissioning.
"This will then be followed by an even greater exponential growth in job creation when the manufacturing, commercial, residential and technology innovation hubs go into operation post 2025," he added, while confirming that regulatory licence for the 300MW power Genco has been granted it by the Nigerian Electricity Regulatory Commission (NERC).
From job creation, reduced pressure on foreign exchange used for importation, to multiple layers of industrialisation, opportunities abound locally with investment in modular refineries.
Beyond the bold steps which led to deregulation of the downstream sector of the industry, it would be great to see more incentives from the government. Equity participation by NCDMB is exemplary but there's only so much a government agency can do, especially when there's paucity of funds.

Here's a challenge and opportunity for the Bank of Industry, African Development Bank, and several other multilateral institutions.
For easy movement of feedstock and refined products, it is expedient that government lead activities around developing infrastructure to enhance existing inland waterways, which are too shallow to accommodate safe use of oil tankers to transport crude oil and refined products to the hinterlands. Another string of opportunities exist here for investment in dredging and barges. Perhaps, a PPP model would be fine.
With the foregoing, investors now have a clear line of sight for their investments and an obvious surge in numbers of FID for modular refineries ought to happen in coming months.