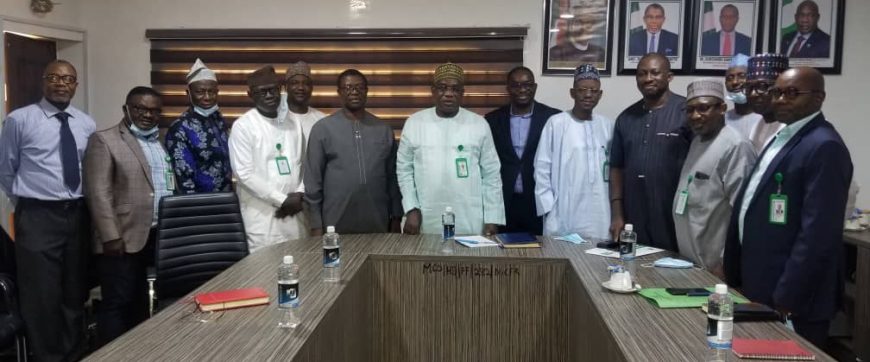 MCO, MINDIVER COLLABORATES TO STRENGHTEN MINING IN NIGERIA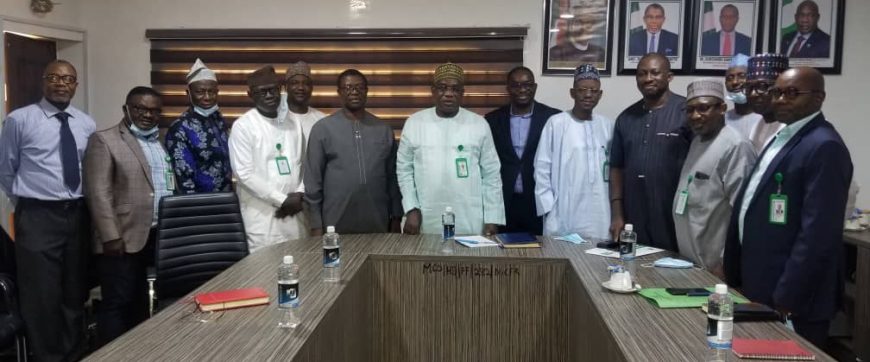 Daniel Terungwa
The Director-General of the Nigeria Mining Cadastre Office (MCO), Engr. Obadiah Simon Nkom has assured that the Agency would collaborate with stakeholders in the Mining sector for the overall economic development of Nigeria.
Engr. Nkom who made the comment when he recently received in his office, the Project Coordinator of Mineral Sector Support for Economic Diversification (MinDiver) Engr. Salim Salaam and his Team who paid a courtesy visit to MCO, commended MinDiver for its utmost support, particularly to the Agency and appealed for continued support for all Agencies in the sector in order to strengthen and take Mining in Nigeria to the next level.
Engr. Salaam earlier explained that the Team intends to visit all Agencies in the sector, saying that since inception of its new administration, MCO is the first recipient of its visit.
He said MinDiver will continue to collaborate with Agencies in the sector to achieve Government's desire for the sector.