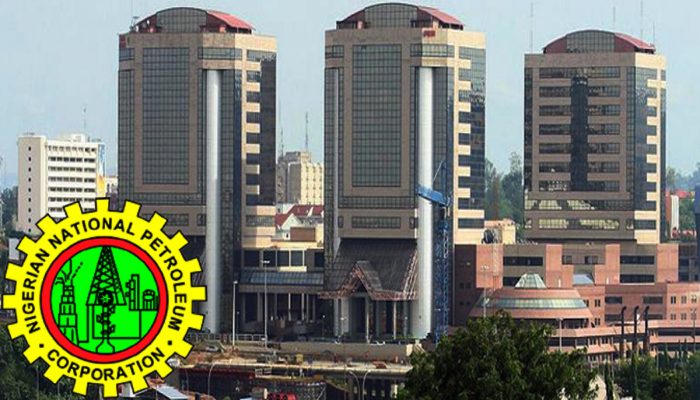 Major shake-up in NNPC, women get more top posts
In a move by the Nigerian National Petroleum Corporation's (NNPC) management to ensure that the corporation delivers on its core mandates, many top management officers of the corporation are to be moved to new positions while some will be promoted in  a major shake-up that will take effect this week.
THE WHISTLER can exclusively report that the shake-up would affect mainly Chief Operating Officers, Group General Managers and Managing Directors of subsidiaries.
It was gathered that among other new postings, the current Chief Operating Officer, Upstream, Roland Ewubare, would move to Ventures and Business Development while the COO Downstream, Adeyemi Adetunji, would move to Upstream.
Mr. Roland Ewubare, COO Ventures and Business Development.
Mr. Ewubare, in the new position, is to get an additional responsibility of business development, besides managing the group's ventures.  With the sharp drop in oil prices and other challenges, Ewubare would have the onerous task of laying the groundwork for the corporation to take up new business opportunities as the National Assembly prepares to pass the Petroleum Industry Bill later this year.  The new position would also see Ewubare traversing both downstream, midstream and upstream sectors to develop new ventures.
Prior to his promotion as COO, Upstream, Ewubare was the Group General Manager, NAPIMS between August 2017 and July 2019. He was also the Managing Director, Integrated Data Services Limited, an NNPC subsidiary, from August 2015 to August 2017.
A reliable source told THE WHISTLER that the current COO, Ventures, Lawrencia Ndupu, would become COO, Downstream.
Also, the Managing Director, Petroleum Products Marketing Company, Bala Wunti, will move to the National Petroleum Investment  Management Services (NAPIMS) as Group General Manager while the current GGM, NAPIMS, Musa Lawal, will become MD of PPMC.
Mr. Bala Wunti, new GGM, NAPIMS
Wunti, a seasoned professional, who has been holding key positions in the corporation,  is being moved to NAPIMS, it was learnt, because of his impeccable track record.
Wunti was the Group General Manager, Corporate Planning and Strategy, before being posted to the PPMC. Mr. Wunti led the Economic Management Team (EMT) that formed the Technical Committee for the review and amendment of the 1993 Deep Offshore Act (currently before NASS), to improve Government Take from Product Sharing Contracts.
A major feature of the shake-up is that more women will get opportunities to head top and sensitive positions.
Apart from the COO Ventures, who will now be COO Downstream, other women will also be promoted to top positions.
It was learnt that the General Manager/Technical Adviser, Admin to the Group Managing Director, Ada Nneka Nwagbara-Oyetunde, would now head the Nigerian Pipelines and Storage Limited as Managing Director.
Nwagbara-Oyetunde, who joined the NNPC in 1991, was also Manager, Human Resources, NETCO, between 2015 and 2018.
In addition, a top female officer is to become the General Manager, Finance while another will be promoted to the position of Chief Innovation Officer.
Furthermore, a new Group General. Manager, Public Affairs Division, will emerge from the exercise. THE WHISTLER learnt that the present General Manager, London Office, Dr. Kennie Obateru, would be promoted to the position of GGM, Group Public Affairs Division.
Dr. Kennie Obateru, new GGM, GPAD
Obateru joined the NNPC in 1992 and since then has held key positions in the Public Affairs Division. He was Manager, Public Affairs, NAPIMS, between 2010 and 2015. Obateru also held the position of Manager, Public Affairs, Port Harcourt Refinery, between 2008 and 2010 and was Manager, Media Relations in the Group Public Affairs Division from 2007 to 2008.
Also, the current Managing Director, NIDAS, a subsidiary of the NNPC, Lawal Sade, will become the Managing Director, NNPC Trading Company comprising Duke Oil and HYSON/Calson.
Mr. Lawal Sade, new MD of NNPC Trading Company
It was also gathered that Adokiye Tombomieye, would retain his position as GGM, Crude Oil Marketing. Mr. Tomobieye, according to our source, has performed outstandingly since his assumption of office as the GGM, COMD.
Similarly, Billy Okoye, retains his position as Managing Director, NNPC Retail. The firm, under Okoye, recently introduced its own brand of lubricants range.
In July 2016, Okoye was appointed Executive Director, Commercial Division, PPMC and in 2019, he became the Managing Director of NNPC Retail.
THE WHISTLER also gathered from top sources that 36 top management staff would be retiring from the corporation.