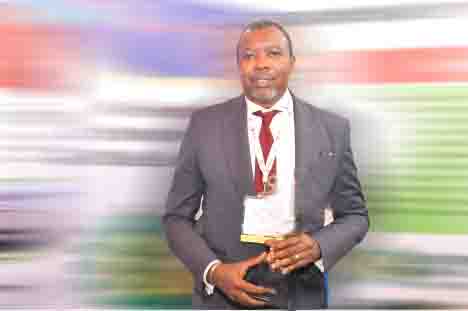 Local Content: Servon Banks on its Experience, Assures New Marginal Field Operators of a Dependable Local Partner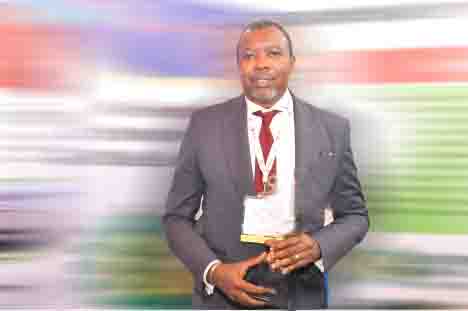 Patrick Nnamdi Okoluko is the Managing Director, Servon Nigeria Limited. Servon is an engineering firm that is into facility maintenance, hydraulics, lifting equipment and NDT (Non-Destructive Testing).
In this interview with Majorwaves, he discusses how the over 20 years experience of Servon in the Nigerian oil and gas industry makes it a dependable local partner to the newly marginal field operators; he also took us through the journey of how his company responded to the impact of Covid-19 and crude price decline; how the Department of Petroleum Resources' (DPR) revised guidelines for lifting equipment has improved safety guidelines in lifting operation in the oil and gas industry; and more. Excerpts.

About 161 indigenous oil and gas companies were recently shortlisted as winners of the 2020 marginal field bid round. How does Servon Nigeria Limited hope to take advantage of this in terms of collaboration and strategic partnerships?
Sevron Nigerian limited has had over 20 years working with major IOC'S in Nigeria on various projects, especially in production operation and assets integrity maintenance departments which are critical areas of operation of the IOC's. We have over the years gained a lot of experience in managing production assets which grantees the flow of crude oil. This experience we have gained, I believe will be very vital to the new players in the recently awarded marginal field operators because they are assured of dependable local partner with a vast experience in managing and maintaining their newly acquired asset that are at different level of production life. We also like Bosch Rexroth of Germany, Nuova Smiat of Italy, Misia of Italy and street crane of UK just to list a few with us. You have all these OEM at your service with Over 300 products.

Will this boost local capacity and if yes, how?
With the number of new fields coming up it will require manpower which we will generate locally, truly our new in-house training programs supported remotely with our technical partners this will greatly boost local capacity.

Oilfield servicing companies were among the worst hit as a result of the twin shocks of the COVID-19 pandemic and oil price decline which led most oil exploration companies (including those in Nigeria) to cut down production — a development that led to reduction in rates and even lower demand for the services of oilfield companies. Did this adverse period affect your business? How did you remained resilient and ensured business continuity?
The pandemic was and is still a challenge to both oil exploration and oilfield servicing companies. As an oilfield servicing company, we had to be innovative with the way we do business we invested more in deploring IT solutions and reduce our office foot print which translated to cost savings per person per square meter. With our investment in IT system we were able to revamp two 25 tons offshore pedestal cranes for NPDC at Agbara offshore platform with Bosch Rexroth supporting our local technician remotely from south African. A huge saving was made on expatriate cost (travel, boarding, security and personnel charge) and it also increased our technical ability in installing those OEM parts independently in the future.
In August 2020, the Department of Petroleum Resources (DPR) issued revised guidelines for lifting equipment and lifting operations in the sector,
in order to establish uniform requirements for lifting in the sector. How has this helped the sector? Do you think compliance levels are high considering the precision, technical expertise and safety standards that should characterize the oil and gas industry?
The revised guidelines are a welcome development and long overdue and it has greatly improved safety guidelines in lifting operation in this sector. If these guidelines are fully implemented by DPR, it will greatly improve the safety of personnel and equipment. Presently compliance level is still low because we see a lot service company been invited for bids in this very specialize area that are not qualified to participate especially in the area of lifting equipment maintenance. I believe DPR should be more involved in the maintenance and re-certification in lifting equipment just like they are involved in PSV's, tanks, vessels and NDT activities. This will ensure that all parties comply to international standards.
Do you think we are out of the 2020 debacle with Covid-19?
We have to learn to live with COVID. COVID is here and it will take a while. We are not going to flick a switch and it's gone. We've learns to live with Covid and we have also deployed technology to keep the business alive during he pandemic.

In particular terms, how have you incorporated this new normal in your business to take care of Covid-19 and similar disruptions in business in future?
Most of our transactions, our documents, are cloud based. Our meetings are done online. We have actually learned to live with the challenges and incorporate remote working into our operations even while also working from the office. Its 50-50 and we still get things done.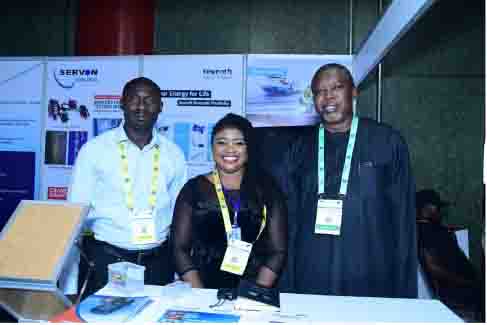 Has this changed client relationship and operations in the field?
Field operations no. Office relationships, yes, because we are now mainly on Zoom. We now use more social media to communicate.

During Covid-19 travel restrictions, experts from other countries could not come to the country. How did you cope?
We revamped a crane for NPDC during the COVID period. Initially Bosch was to be on board, but because of the COVID travel restrictions, we had to use our local engineers and we had to have online training with them. We were able to install and commission that crane.
What do you think should be the policy thrust of the federal government considering the shift or focus on gas-based industrialization? In other words, tell us one thing the federal government should focus on which will have a positive multiplier effect on the oil and gas industry.
I do not believe there is a single thing the Federal Government should do, but rather there are few things that should be done. The oil and gas exploration companies should make gas available to the domestic market off takers at local currency. The oil and gas exploration companies should make gas available to medium and small players, give tax incentives, and support bankability of gas domestic gas projects.