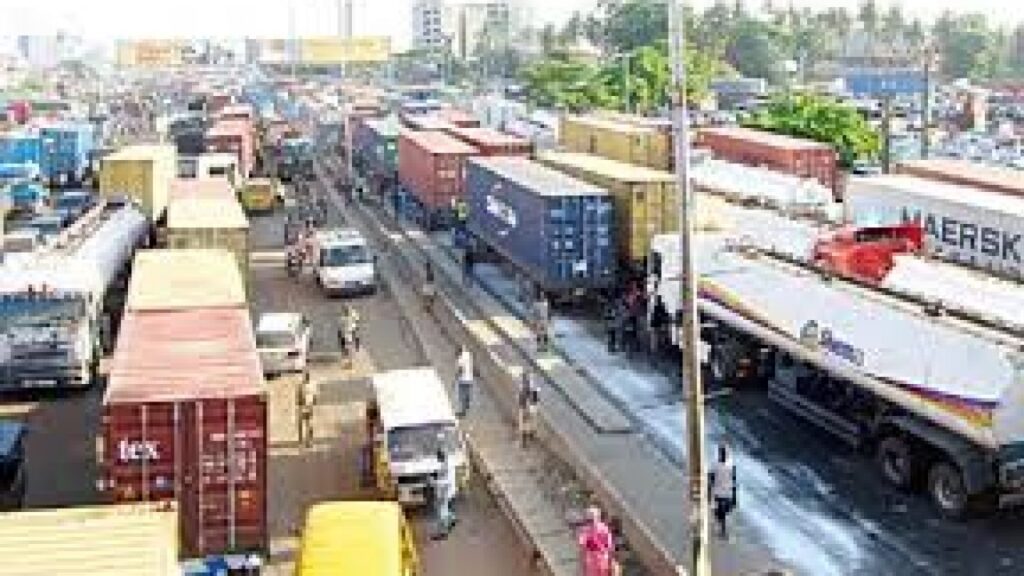 Lagos traffic team uncovers e-Callup ticket forgery at Apapa ports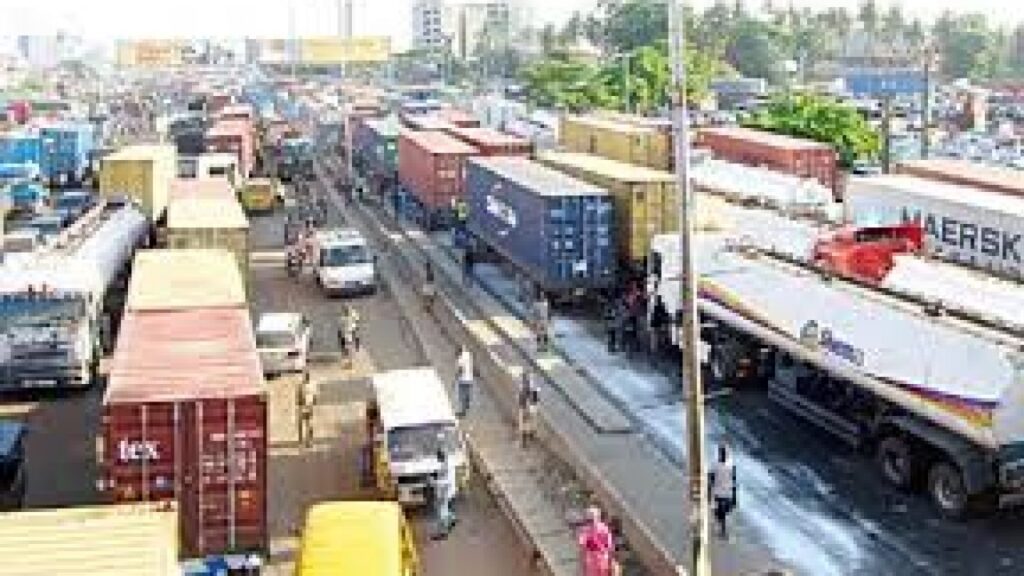 Daniel Terungwa

Lagos State Special Traffic Management Enforcement Team, has said it has uncovered scandal involving counterfeiting of call up tickets, tagged; "Eto" by truck drivers and owners.
This comes in less than two weeks after Nigerian Ports Authority, NPA, commenced the new electronic-call Up System into the administration of port operations to ease gridlock at the Apapa ports axis.
The development, it was learnt was said to be responsible for the initial teething problems experienced in the last one week when the initiative commenced.
Several efforts in the past to tackle the obstinate perennial gridlock had failed forcing business owners to relocate to neighbouring countries as well as some residents abandoning their residences and other properties to safe abodes.
NPA and Lagos State Government, had recently disclosed plans to finally commence a three-month trial on enforcement and compliance of electronic-Call-Up System from February 27, 2021, as part of measures to ensure free flow of traffic in Apapa access port areas and environs.
Governor Sanwo-Olu, in a bid to concretise this, constituted Lagos State Special Traffic Management Enforcement Team, saddled with the responsibility of resolving the incessant gridlock that has plagued Apapa and its environs, resulting in untold hardship and huge losses in both National and state internal revenues.
The head of the traffic team, Special Adviser to the Governor on Transportation, Oluwatoyin Fayinka, speaking on the alleged fake call up slip said, "We are currently investigating some cases where truck drivers were caught with counterfeited e-call up slip in order to by-pass security and officials saddled with the responsibility but we are on top of the situation. We will beat them to their game.
"This was the major factor responsible for the initial confusion on the major road within the first week of commencement of the e-call up system. We are determined to checkmate the illicit act."
He however, stressed that all hands must be on deck to ensure total sanity and sustenance of the present free flow of traffic in Apapa and environs.
"We will not relent in sustaining this current order in Apapa. The Governor Babajide Sonwo-Olu is determined to see an end to Apapa gridlock. We will not allow unscrupulous elements to scuttle the new order." He appealed to stakeholders to cooperate with the state government in removing the congestion and remedy the situation.

Fayinka declared that non-compliance on the part of trailer and truck operators would meet the full weight of the law, and therefore, "stakeholders and port operators should comply with the directive in their own interest."
As part of enforcement, the special adviser said at least about 200 trucks have been impounded over violation of e-call up system and indiscriminate parking on the road.
Reacting to the development of counterfeiting the tickets issued by the operator Transit Truck Parks Limited, TTP, in Lilypond, its Chief Operating Officer, Mr. Dayo Adeboye said "the tickets issued are being photocopied." Adeboye also said that the photocopied tickets were also being altered with a view to beating the system that is being established to curb extortion and corrupt practices.
He however, disclosed that the e-call up ticket has been programmed with a pin-code that cannot be changed or duplicated adding that "this fraudulent act cannot go far."
"Yes, we discovered that the tickets are being photocopied and altered by truck drivers that want to beat the system. "There is pin-code that is on every ticket issued by TTP that cannot be altered; each code is unique to a ticket. We had a few of the alterations but we are working on it to resolve it," he stated.