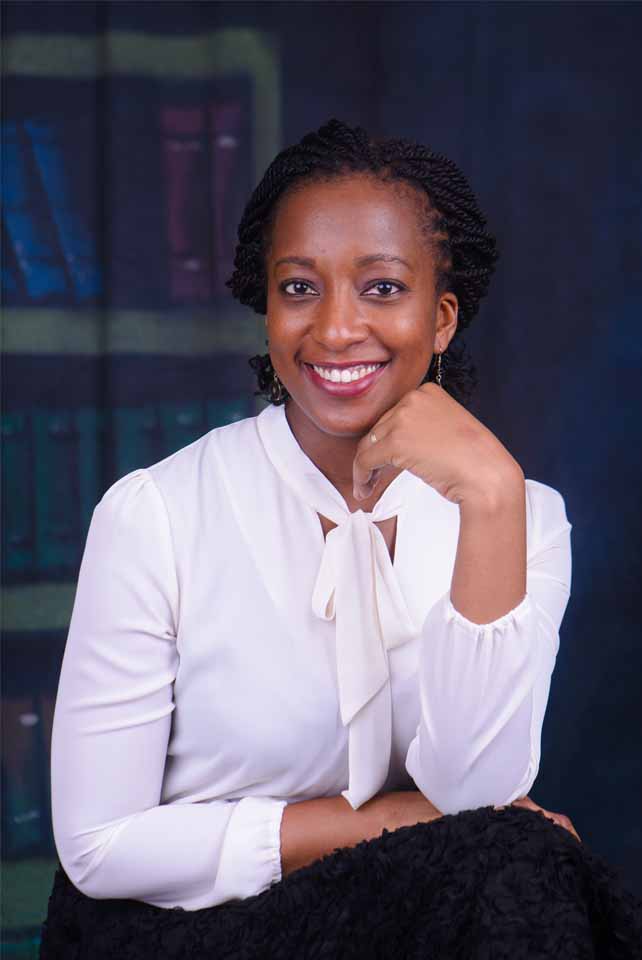 "In the face of a plethora of challenges the country is battling, there are huge opportunities to deploy blockchain technology for lasting solutions" -Mike-Eze, Viviane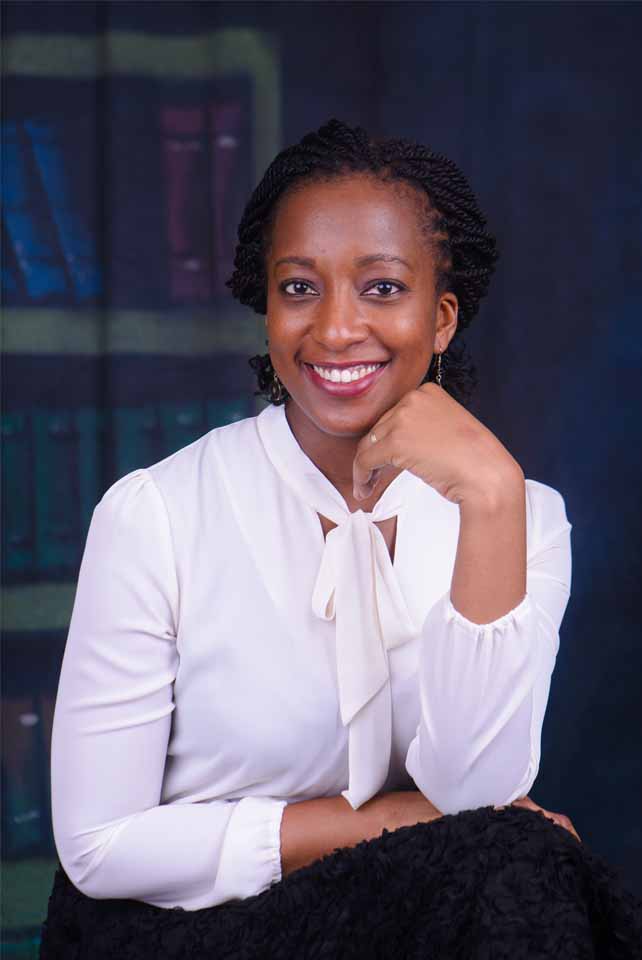 Viviane Mike-Eze is the Head of Marketing Communications for Schneider Electric, covering Anglophone West Africa. A French and Nigerian national, she has built an international career over the past 10 years across France, Nigeria, the UK and Mexico in the fields of HR, training and marketing.
She joined Schneider Electric in 2012 and was moved to Nigeria a year after, tasked with the responsibility of developing the Access to Energy program in West Africa while implementing energy training programs in partnership with 15 organizations in Nigeria and Ghana. Over 2000 beneficiaries were targeted and impacted.
Having led major sustainability projects with the French Development Agency and the German Cooperation GIZ, her portfolio as head of Marketing Communications has enabled her to position Schneider Electric as a key technological partner across segments with the EcoStruxureTM architecture, driving efficiency and profitability in organizations.
Find below excerpts of her interview with Margaret:
Q: Tell us about yourself.
My name is Viviane Mike-Eze; I am currently a Marketing Communications Manager for
Schneider Electric Nigeria, covering Anglophone West Africa and responsible for conducting sustainability projects, especially with regards to training in the energy sector.
I have been with Schneider electric for the past 9 years. I started my career in France where I was born but decided to come to Nigeria, eight years ago, in a bid to discover my country of origin. Eventually, this is where I settled for several years now, and have started a family. I'm a happy mother of a one-year-old girl, who teaches me every day.

Q: In your opinion, what is Nigeria's main problem with power and what is your recommendation?

Nigeria's power problems are quite complex and varied. First of all, on the generation aspect, the power that we generate is grossly insufficient, so we have a total installed capacity of power generation of 12,500 megawatts but what we actually generate is more like 3,500 to 5,000 megawatts.
In comparison with South Africa, with a population of a quarter of Nigeria's: that is 48 million people; their actual generation capacity is 35,000 megawatts. That looks like a long way to go. Remember, of the generated capacity, about 8 per cent is lost in transmission and another 27 per cent is also rejected at distribution.
Apart from generation challenge we have a big problem with our infrastructure. The quality of our infrastructure and the capacity of the distribution companies (DisCos) come to mind here. Why? Because for too long, the cost of supplying electricity has been higher than the actual rates charged customers.
It led to a situation where the DisCos piled up debts over time. This is further compounded by estimated billing which was due to inadequate metering. Along with estimated billing came a non-payment culture where some people would simply not pay or they would find a way to steal the power from the grid, directly.
So, between the generation problems, the infrastructure problems, the losses due to the poor network and the commercial losses with electricity theft and fees that were not reflective of the actual cost of generating power, you can imagine that it is a big chaotic situation. Only last year, the tariffs changed; so, the method or the way this was done may raise questions for concern but at least we are on a basis where the DisCos functionality is actually viable.
In terms of recommendations, I subscribe to the completion of meters roll out plan because that is the most accurate way to know what is distributed and ensure prompt payment of the bills. So that is for one.
Secondly, the sector needs investments. Investments in the DisCos to improve the efficiency of our distribution network. With adequate investment, we are guaranteed an efficient network with smart solutions.
Finally,
we need policies to be enforced so we stop seeing people with estimated billings paying outrageous bills to make up for the others that have meters installed and are paying reduced fees. We need to have a system that is fair to both the consumers and viable for the distribution companies.
Q: Automation and Artificial Intelligence (AI) are innovations that have been widely deployed in the oil and gas industry, particularly as we now have manless oil platforms. Stretching your mind, what other application do you see in the near future?
Well,
automation and AI have to be applied to the utility sector because smart grid is really the future of utility; we are starting to consider it now in Nigeria and it is really timely because this is going to take us a step ahead in addressing the challenges we are facing.
How? Just imagine a grid that, when there is an issue we can pinpoint exactly where the issue is located and tell you exactly what the issue is, against what we currently have now, which is the shutting down of a whole sector while we send our engineers from one area to the other to find out where the fault lies before it is then rectified. Imagine the revenue that is lost in that time where the whole unaffected area has been shut down for an issue that is happening at a precise location. That is how self-healing grids work; they eliminate unnecessary down time, so this is one.
Two,
AI can actually be used for predicting maintenance because if all grids become smart, then with the analysis of recurring situations, the grids then become able to understand the trends that may lead to a particular issue and tackle the issue or raise an alert before that problem even arises.
Again, think about the whole savings that can be done when you don't even need to get to a state of shut down because the operators know exactly what operation to perform in order to avoid it.
This is the power of automation and AI applied to the utility space and actually these are already here.

Q: With a view to energy transition, do you think Nigeria will meet her energy demands over the next decade?

I believe that with the ongoing series of events, Nigeria is on a good track, a positive one at least. Within the next ten years, I don't know but at least a good first step was to raise the viability of the distribution companies through tariffs that reflect the actual cost of supplying power. Again, with the earlier recommendations I made, there's a need for good governance of these investments, along with policies and a clear framework that protects the electricity consumers as well as the sustainability of the generation, transmission and the distribution companies. However, I doubt this can be achieved with just our current generation structure. We need a continuous development in the sustainable, renewable energy space.
Now, private investors are really encouraged to go and set up mini grids in rural communities because when you look at the figures, you still have 40 per cent of the Nigerian population that is not even connected to the grid. So, we cannot wait for improvement of the existing grid only, there's an urgent need to increase access to energy and to improve the current infrastructure.
I've seen the growth of these mini grids in the past five to seven years and I'm really in support of its proliferation across the country because it's making a lot of difference. It can be one village at a time, one project at a time but eventually everywhere would be powered up.
In Schneider Electric for example, we started with five projects in 2015; now, with so many partners and the huge investments which have gone into it from government, organizations, Bank of Industry and even international organizations, it has become burdensome to keep tracks because of the widening spread across the country.
In summary, the more investments that go into the improvement of the existing network, as well as to new mini grids and even bigger power plants, and solar power plants, the more we are likely to meet the power sufficiency target. Whether we make it over the next decade or not depends on governance, transparency and competence of those leading the initiatives.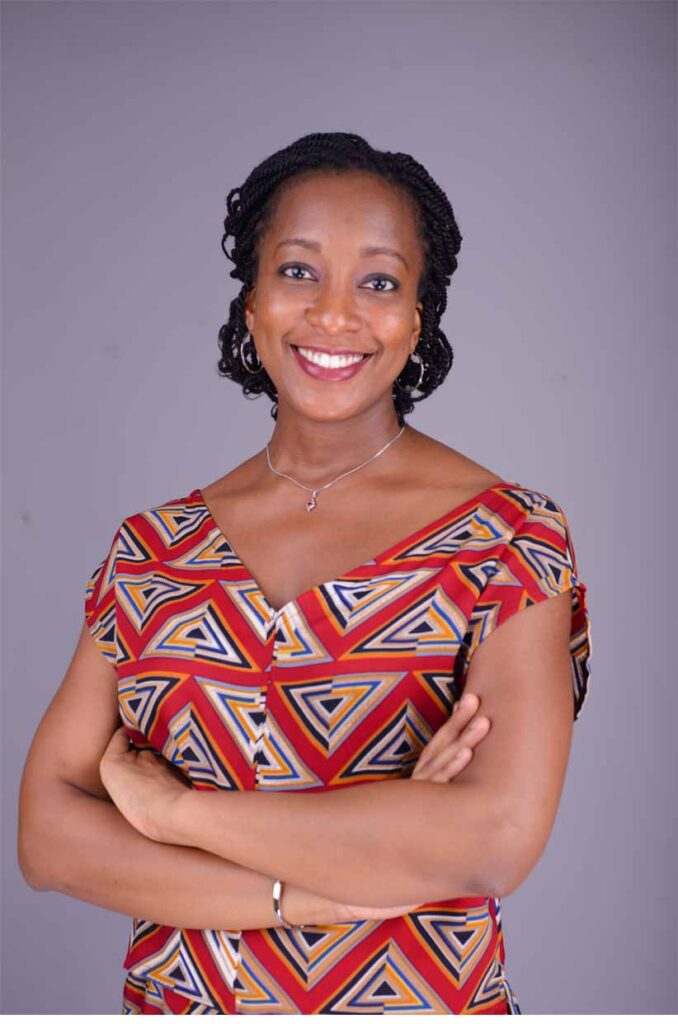 Q: What is the term ''Ecostruxure'' and what difference does it bring to the table?

To put it simply,
Ecostruxure is a platform that has been elaborated by Schneider Electric to lead the digital transformation in homes, buildings, data centres, in utility, infrastructure, and industries; basically across board and everywhere you have energy.
It is a platform that is IOT-enabled and ensures that with the power of digitization, all aspects of energy management become so much more efficient that it saves money for the consumers in the operations, usage and reduces carbon footprint by optimizing energy and making it greener.
As regards utility and power, it can actually lead to incredible savings, simply by making the decision making process a lot faster and smarter in terms of the operations to conduct. For example, I mentioned the issue of a fault and your solution being able to help you pinpoint exactly where the fault lies but on top of that you can automate some actions. If for instance, there's a drop in energy demand in a building, the smart system detects it, then brings down some of the operations. It does the reverse when the situation demands it. Basically, it ensures that your resources are always optimized; and with this, you can actually make savings of operational expenditures or "CapEx" of up to 80 per cent. That helps one recover the cost of investment within two to three years, depending on the sector in which Ecostruxure is applied. Return on investment is faster, climate change is checked through reduced carbon footprint –an important aspect organisations ought to keep in mind when solutions are developed.
With Ecostruxure, from the products to the overseeing of the operations, to analysis, and everything in between is digitally enabled. Your brakes can be digitally enabled, even your switch in the parlour can also be smart.
One easy way to put it would be to think of making your equipment so smart enough that they can talk to you; just like when somebody is not feeling well, and they tell you exactly where the issue is.

Q: There has been so much fuzz about recent innovations like block chain and 3D printing. What are the immediate applications you see in the energy sector?

I think these are quite exciting innovations that are making the headlines and are having increasing number of applications in the energy space. For example, blockchains have converted erstwhile consumers into producers of energy. That is the concept of "Prosumers". People are now equipped with solar panels such that they use the grid as a back-up and produce more energy than required.
Block chain gives a very clear and transparent means of conducting the transactions on the internet and this is what you call peer to peer energy market as it ensures that there is transparency for the consumers with the best market prices.
This is the creation of smart contracts, where individuals confidently transact on energy among themselves. I believe it is a fantastic innovation that is applicable here in Africa.
The emergence of block chain really provides us with a great opportunity to connect data, accurate data.
In the face of a plethora of challenges the country is battling, there are huge opportunities to deploy blockchain technology for lasting solutions
We need data on the actual energy usage per sectors of the economy. With actual numbers, government and its institutions could tailor specific policies for different regions, based on the data.

Chile, which is a developing country, had its National Energy Commission (CNE) announce the deployment of blockchain technology in 2018. The aim is to increase the security, transparency, and confidence in the available public information. It helps record, store and track energy data in order to better serve the consumers. So, there is a real opportunity there for us in Nigeria.
When we look at 3D printings, there is also a very huge opportunity, especially in terms of sustainability. There are 3D-printed panels which are not only much thinner and lighter but also more efficient than the traditionally made panels. These panels are up to 20 per cent more efficient and they cost half the price to build.
In Nigeria, where there is so much potential for renewable energy projects, the introduction of 3D printing technology would facilitate widespread adoption of renewable energy solutions across Nigeria. Away from that, even Original Equipment Manufacturer (OEM) for utility component manufacturing will end up phasing out equipment.
If there is an equipment that a company realizes needs a spare part and they actually would prefer to change the spare part rather than the entire equipment, 3D printing makes that possible and also makes up for any form of supply chain challenge of a particular equipment component.
So, these are innovations that we can leverage on. They are readily available to us in Nigeria, after we fix the basics.

Q: If there is a piece of technology you wish to see in common use among players in the energy space, what will that be?

Well, it will be Ecostruxure. I have described the potential impact of Ecostruxure and smart, digitally-connected equipment and software in the utility space. Now imagine spreading the same capability of having every single product being able to communicate with individuals, having this predictive maintenance spread across industries, buildings, data centres, all infrastructures. Imagine the impact on our economy and the kind of change it will power.

Q: What is your take on the level of internet penetration in the country and how does this affect technology and innovations?
Well,
I believe that internet penetration in Nigeria keeps surging year on year. In 2020 for example, we had moved up 15 per cent from the year before. We currently have between a 100 and 140 million Nigerians having access and being active internet users. On the strength of that, I believe we really deserve our position as top economy in Africa.
Today, Nigeria is at the forefront, even competing with advanced colonies in areas like payment facilities. In fact, banking has never been easier. We have various USSD applications, mobile banking, and physical transfers. I believe that in the banking sector for example, internet penetration has helped many users handle their finances in a much more safe and secure way. I also think that on a wider scale, the level of internet penetration in the country can fuel innovations that will enhance better governance. We've seen so many people organize themselves online to create movements and significant change awareness. So, I do believe that the future is with connected people.

Q: What drives you? What are you so passionate about?

What drives me is purpose. I need to see purpose in anything that I undertake. I need to feel a concrete impact, and linked to that purpose is development: developing people in my environment, developing myself, learning new skills, new challenges, and progress in life. These things drive me.
For the second part, I believe I am passionate about people. Part of my educational path was psychology, a degree in psychology and human resources. So, it tells you that I really love, not just observing people, but also interacting with people – this actually started my career in human resources.
I have travelled quite a bit too. I have lived in France, the UK, Mexico, and now in Nigeria. There is so much to learn from people and so much to also share, such that I feel enriched by my connection to so many people. That explains my passion. And yes, I do love dancing Salsa.

Q: As a woman in the energy industry, how would you rate women's participation and inclusion at top executive levels?

I am quite happy with the change we are seeing these days in women's visibility at top executive levels. If we looked at Mrs Damilola Ogunbiyi, for example, she has a fantastic track record as the first Managing Director of the Nigerian Rural Electrification Agency. Now, she sits as the UN representative and CEO of Sustainable Energy for all (SEforALL).
We also see the likes of Hannah Kabir of Creeds Energy and Catherine Uju Ifejika, the first CEO and chairman of the Brittania-U Nigeria Limited (BUNL), an indigenous petroleum company for upstream exploration and production. These women are really powering through in the energy field and I believe this is only the beginning, we shall see more of them.

Q: What is your advice to young girls looking to be like you?

First of all, I believe that they should really be looking to be like the best version of themselves that they see. It is good to have role models but most importantly, to follow your own dreams. What I would like to tell them is that, you can do anything, literally anything that you set your mind to do. Just work hard at it. Also, the most important thing you need to work on is your attitude. In Nigeria, a lot of youths have the mindset that if you do not know somebody that can help you pull through, then you will never make it.
Are we really in a country where there are no opportunities? You have challenges in every single geographical area. But also, you have several women like those that I cited, who have pulled through these challenges and made it. Truly, some made it on their own.
I did not know anyone to get to where I am. What worked for me was an open mind, a very strong determination to always develop myself and to grow.
That has not changed because I do not think that "I have arrived".
So, really, my advice to young girls is: go for it! Do not listen to societal pressure, whenever you are ready, go for your dreams!

Q: What is your perception of the glass ceiling on women?
It is undeniable. Things are changing but
there is still a glass ceiling that is especially re-enforced in our geographies by the weight of culture and the place of women in the family and society.
That said; I have also come to realize that a significant part of that glass ceiling is self-imposed. People might not agree that women are just putting a glass ceiling over themselves but I believe that sometimes we are. Sometimes, we choose to abide by these norms or by the stereotypes that have been given to us. It is a lot of social conditioning and it takes efforts to break through them.
Confronting the first layer of the glass ceiling has to do with a realization that
there is so much power within us, and that we can do much more than what we imagine. Sometimes, it only takes asking to see a big change in one's life.
I can tell from my own experience. My journey in Schneider Electric has seen me occupy four to five positions though I relied on myself and seized the opportunities whenever I saw one. Even my current positions came that way.
I said, "I can do it, hey guys, I want to position myself for it", and I heard "hmm are you sure?" I mean you studied Psychology and Human Resources, you do not have an educational background in marketing. My only response to that was: "I can do it."
Thank God, I have been doing it very well. So, I have proven it to everyone and it's my firm belief that
women should position themselves to prove to the world what they are capable of.
Q: How do you deal with work life balance?

That can be tricky. The most important thing I tell myself is that family should always be priority. Like I said, I have a beautiful daughter that has made time management even more of a challenge. That wasn't the scenario when it was only myself and my husband because we are both workaholics. But, I have resolved that I will not encroach on my child's time. Whenever there's extra work, I choose to sleep later or wake up earlier to accommodate it.
That bonding family time cannot be compromised because at the end of the day, this is the most important thing.
In summary, I actively strive to maintain a balance and ensure that however busy I am, I always have time for my family.

Q: What is the Nigeria of your dreams?

The Nigeria of my dreams, put it simply, is a country where Nigerians will want to stay and blossom. I had a start in life that made me get to know my home country a little bit late. I am so impressed actually with what I discovered about this part of myself. I look at Nigeria and it saddens me so much to see the number of smart, tech-oriented, leadership-oriented, or medically-oriented youths that have so much to give to this country, yet are all seeking to run away. But, I believe that one day, we would get to that stage where all of these youths and most of the Nigerian population would look at this country and be proud to be called Nigerians; and to hold that green passport. That is my dream: a Nigeria where people will want to stay and blossom, one that nurtures people's skills and ambitions.