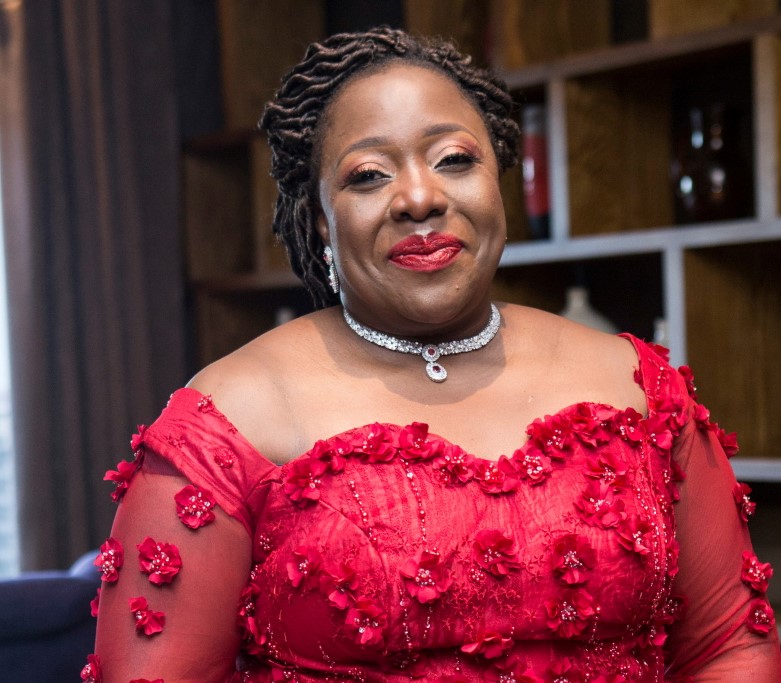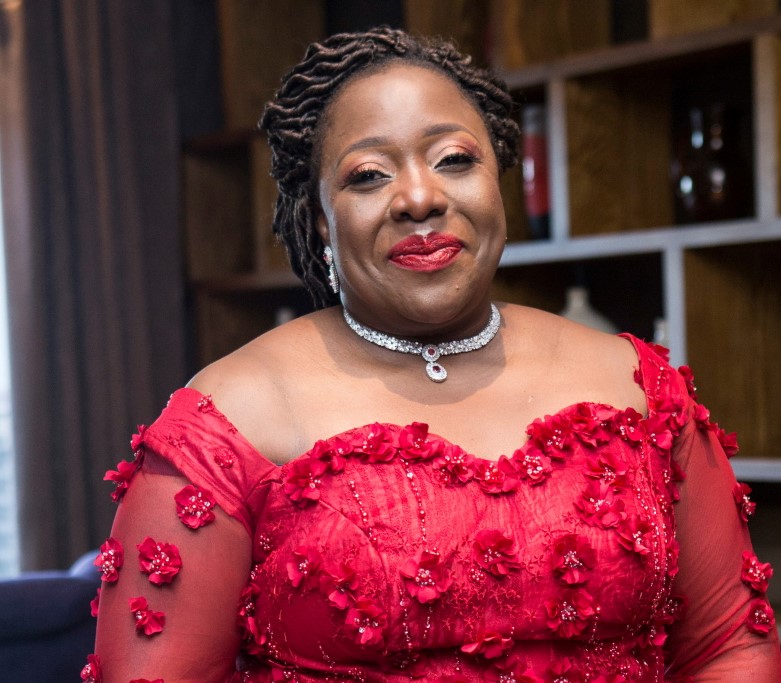 Lydia is a British – Nigerian with roots from Ayere, Kogi State, Nigeria. She is a graduate of Chemical Engineering with a master's degree in Petroleum Engineering. Her 18-year experience in the oil and gas industry has seen her work in Nigeria National Petroleum Corporation (NNPC), Department of Petroleum Resources (DPR), Foster Wheeler (now part of Wood Group), and presently at British Petroleum (BP). Since joining BP, Lydia has held various operational roles and in the last 7 years, key leadership roles with BP's operations in the North Sea. She is currently the first black person to hold such high-profile position in leadership within the upstream oil and gas sector in the North Sea. She was instrumental to BP being recognised by Oil and Gas UK, when it won the 2018 annual award for Diversity and Inclusion. Engr Lydia mentors the younger generation on the importance of science and engineering, and she has been a registered member of Science, Technology, Engineering and Mathematics network (STEMNet) UK, since 2008.
Her passion to capture the minds of young individuals led her to work with BP North Sea in organising the "Bring-your-child-to-work Day". This has now been recognised as an annual event. Excerpts of her interview with JEROME ONOJA, Managing Editor.
Question: Where did you cut your teeth as a young engineer?
I had my first hands-on experience with engineering during my internship
with West African Portland cement (now LaFarge), in Sagamu back in 1999/2000. Being in a manufacturing environment was exciting and there were lots to learn, hands on. My internship influenced my final year project.
Question: Can you take us through your career journey?
Yes. I started my oil and gas engineering career by serving (NYSC) with the Nigerian Department of Petroleum Resources (DPR), 2002. I did a stint in banking by working for Zenith before moving back to engineering when I was hired by the Nigerian National Petroleum Corporation (NNPC) as a graduate chemical engineer. I was seconded to Shell in 2005 on the Train 6 NLNG project and Otumara development project before relocating to the UK with my husband under the UK Highly Skilled Migrant programme (HSMP) in 2006. In Britain, I interviewed and got a job with Foster Wheeler in January 2007 as a process engineer and spent 5 years before moving to Snaprogetti/ENI in March 2011 as a senior process engineer. I later joined BP as a facility process engineer, in 2011. I have held various roles in BP since then, one of which was offshore rotational role. I have held other technical leadership roles termed broadening such as; Reliability engineer, Deepwater activity team lead which are
considered critical for becoming a well-rounded leader in the oil and gas industry.
I was appointed as Operations Support team lead in 2018 for one of the flagship assets. This is one of the pivotal safety critical roles in oil and gas operation. It requires emotional maturity and good technical depth to be considered for these roles. Some companies call this type of roles asset manager or facilities manager.
" Being the first black person appointed to this role in the UK North Sea oil and gas industry is just humbling.
What are the factors that influenced your decisions? Multiple challenges facing science and engineering globally and my desire to bring simplicity and encourage more women and youths to study engineering is a great influence. Looking at the low level of interests from our youths in studying science and engineering has inspired me to go out and speak up. Being an engineer, my curiosity and desire to find solutions to challenges hold a great factor. My faith and my husband's support had been the secret of my success and influence. I would not have gone for any job, role or position without first agreeing same with God and my husband.
As a member of Science, Technology, Engineering and Mathematics Network (STEMNet), what efforts are being considered to capture the mind of the younger generation especially girls in Engineering?
A lot of workshops, bring child to work, scholarships and mentoring programmes are now in place to encourage girls, right from primary and secondary schools. These have opened up the minds of these young talents. Also,
sharing the stories of successful women in science and engineering has helped a lot in this area.
Question: Engineering is a male dominated profession, how have you been able to reach the peak in your career?
Though I am still aiming for the top in the industry, I have always believed that my hard work and determination will be recognised. I don't see myself as a woman in a male dominated profession. Rather,
I see myself as someone who brings creativity, dynamism, innovation and diversity of thoughts and perspectives to situations.
I am truly myself always.
Question: Does the glass ceiling exist for women. If so, do you think enough is being done to promote women in workplace?
Answer: I think a lot is being done to shatter the glass ceiling that used to exist, however there is still more to be done. In the developed world, women are encouraged, and the workplace is adapting to cater for part-time working women to promote inclusion. Even the interview styles and work contracts have been adjusted to promote equality. In developing nations like Nigeria,
there is need to call out and " disagree with corporate bullying of women who want to advance their careers.
My heart breaks when I read news of women in power being made scapegoats for the same crime, we let men get away with. I am a strong advocate of fairness and meritocracy irrespective of race and gender. Let's get rid of the scapegoat culture and create a transparent platform of meritocracy with zero tolerance for corporate bullying and harassment. If this is in place, Nigeria will advance faster than expected.
Question: How can corporate organisations, professional bodies and governments help improve the balance?
Create a fair process of recruitment and work conditions that do not make it impossible for women with families to be ambitious. Encourage flexible working conditions. A mindset change from what has always been the norm to getting on board with the change required is necessary.
Create deliberate targets of " increasing female talents on company's board and management.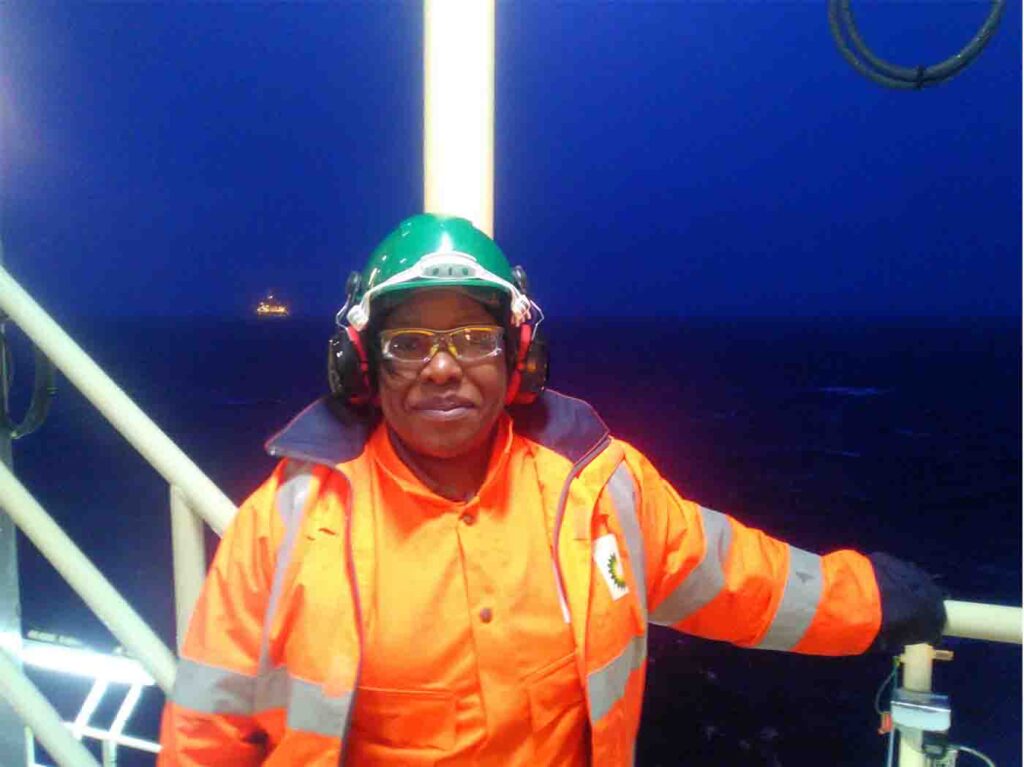 The Nigerian government is currently trying its best but I do believe more still needs to be done. More women need to be appointed to critical positions in the oil and gas industry to show inclusion.
Question: What role do you think women can play in bridging the divide?
Women who have advanced their careers must make it a deliberate plan to help other women coming behind them to equally advance.
As a woman, once you get a seat at a management table, don't be silent but use the opportunity to influence justifiable change that will allow other women to get a seat as well.
More importantly, don't try to be like the men you work with but be comfortable being a woman and executing your role differently but efficiently.
Question: Why do you think more women should be involved in engineering profession?
" Women bring diversity of thought to decision making and troubleshooting,
an average woman can multi-task effectively. This is because we think differently. The more women in engineering, the more welcoming we can influence the profession to be.
Question: Do you see any skill gap between engineers in Nigeria and those in the UK? I don't see any gaps between engineers in Nigeria or abroad. What is different is the enabling environment.
Question: What informed Lydia Wilson Foundation and what do they do? It is a charitable organisation that aims to alleviate sufferings of orphans, widows and the aged ones without care. I saw that our society does not have a robust plan in place to adequately support these group of vulnerable people and I decided this was my avenue to give back to the society.
Question: Your dad played a significant role in your journey to Science and Engineering, what is your advice to parents and guardians? My dad took an interest in my schoolwork and educational development. He took time to understand and know me, to be able to influence me.
Parents and guardians need to take time to know their children especially what interests them.
You will find it easy to encourage your children if they see that you are also interested in what they are doing.
Question: What are your future plans? Laughs! To continue to excel in what I do and more. My desire is to get to the top of the oil and gas echelon and contribute to the solutions of advanced technologies in the industry, globally.
Question: How do you combine the home front with your career? I have a very supportive husband who is as busy as myself. We use our calendar diary to manage our career demands and being there for our kids. We have never had a nanny nor extended family support since the children were born. My husband and I are a team and we support each other as co-parents without being rigid on who does what around the home. This has worked for us, made us to understand our kids better and has allowed us to both work full time and raise a family.
Question: How do you relax? Answer: I take time to travel. I love listening to classical music and a spa day at least once a quarter is not missed. I also go for walks with my children and create individual one to one time with them.
Question: A lot of Nigerians in diaspora dream of returning. What are your plans to return, and contribute to the oil and gas industry? If the right opportunity arises at the right time in my life, it would be deeply considered
Question: What is the Nigeria of your dreams? A land of equality irrespective of gender, race or religion. A land that harnesses its God-given resources to make itself great.