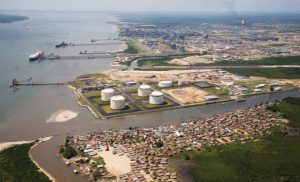 Group commends FG for the approval of Bonny deep seaport project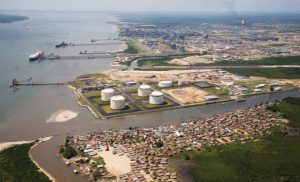 By Ikenna Omeje
The Federal Government has been commended by the Rivers Entrepreneur and Investments Forum (REIF), for approving the siting of a deep seaport on Bonny Island, Rivers State.
Recall that the Federal Executive Council (FEC) had on Wednesday last week, approved the construction of a deep seaport in Bonny under Public Private Partnership (PPP) model. at the cost of $461,924,369.
Other projects also approved includes: the Nigerian Correctional Service (NCS) Shoe and Garment Factories Projects in Aba and the Janguza Tannery Factory Project in Kano, the Port Harcourt Industrial Park Project and the Port Harcourt– Maiduguri Narrow Gauge with O&M phase as Concession.
Reacting to the approval of the project, President of the group, Ibifiri Bob-manuel, said that the Bonny deep seaport project will open up the market for investors in the country.
"The kind of vessels that are coming from different ports in the world today are very large vessels. This project generally puts Nigeria at the forefront in driving deep seaports in Africa.
"For us at Investors Forum, it is a welcome development meaning that in the next five years, Nigeria's economy will be much better.
"The cost of hauling your goods from Lagos to Onitsha or from Port Harcourt to Onitsha by road, if you compare that to hauling it through the waterways, you find out that it is cheaper.
"I think it's good business for us, it will encourage the flow of business around the eastern region of the country.
"What we are saying at the Investors Forum is that all of us should come together and support this project. That the State Government, the Federal Government should work harmoniously to achieve this project," he stated.