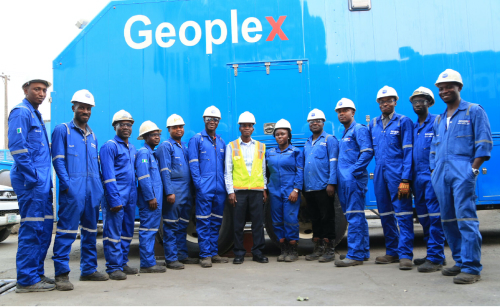 Geoplex Drillteq Restates Commitment to Brand Quality, Service Delivery
A leading indigenous drilling services company, Geoplex Drillteq Limited has once again proven to its clients its commitment to quality service delivery and brand consistency.
The local content champion's performance in one of its recent well optimisation projects asserts its positioning as a major player at a time when marginal field operators require indigenous capacities to mine their hydrocarbon.
A statement from Geoplex Drillteq describing its first-class execution said, "In the bid to optimize the flow rate of a dual completion well, we were recently contacted by one of our clients
to carry out a perforation job.
"After proper analysis of the well schematics and other well information, it was critical that the adjacent tubing of the well be on opposite face of the zero phased gun assembly. Hence
we proposed that our Magnetic orienting tool (MOT) be deployed along with the gun to ascertain the orientation of the gun downhole.
"Prior to mobilisation of our personnel/equipment for the job, primary and backup equipment's were function-checked, job simulations diligently done, and the charge selection optimized. All this pre-job planning was to ensure we live up to our expectations of zero NPT by our team on the field.
"It was not much of a surprise when our team of
engineers reported back to base that the gun was
fully spent, adjacent tubing was unaffected and client expectations met."
The company's accomplishment on the project and its history of excellent implementation further restates its unique approach to problem solving and value creation with its services.
This displayed local content capacity boosts confidence in the system and would help marginal field operators as it increases the potential of marginal fields to uplift Nigeria's production.